Rolling Stock Networking Show 6 July – Derby – Bigger and Better than Ever Before
Free to Attend – Register Now at www.rsnevents.co.uk
To be held in Derby on Thursday 6 July, Rolling Stock Networking (RSN) will be bigger and better than ever in 2023. Nearly 20% more participants than last year will fill the sold-out venue, anxious to tell visitors all about their latest products and services.
And that's not all! Rail Partners, the trade association for the nation's train operators, is holding a conference that will be free to attend for visitors to RSN. The Railway Industry Association is assembling a 'Small Business Showcase', a much anticipated 'Meet The Buyer' event will be hosted by Jobson James Rail, and Rail Forum will be presenting TOCTalk Live – a fast networking opportunity with senior representation from a range of train operators.
Anyone involved in Britain's healthy rolling stock industry, whether as an operator, maintainer, component supplier, software developer or consultant, is welcome. Just register in advance for a free ticket and easy access on the day.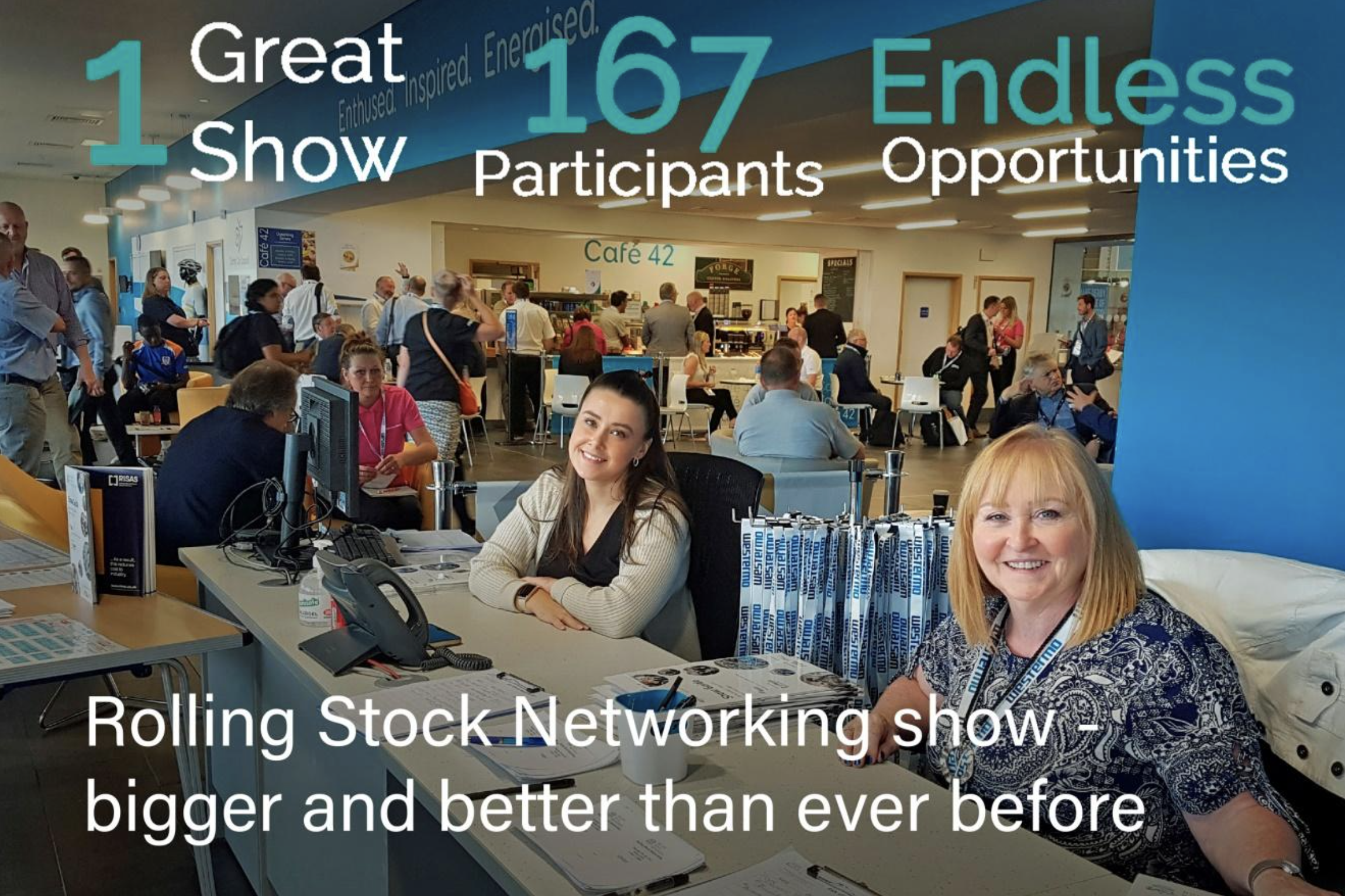 Something for everyone!
The RSN 2023 exhibition will have something for everyone. UK-based train manufacturers Alstom and CAF will have a strong presence, as will suppliers of all manners of components from seats to train graphics and from cables to windscreen wipers.
Swiss manufacturer Stadler, which has recently supplied new trains to a number of UK operators, will be taking a stand.
Depot operators aren't ignored, as various exhibitors will be at RSN to discuss everything from doors and jacks to fasteners, coatings and even train washes!
In short, there is something for everyone at Rolling Stock Networking – all under one roof in the centre of the country.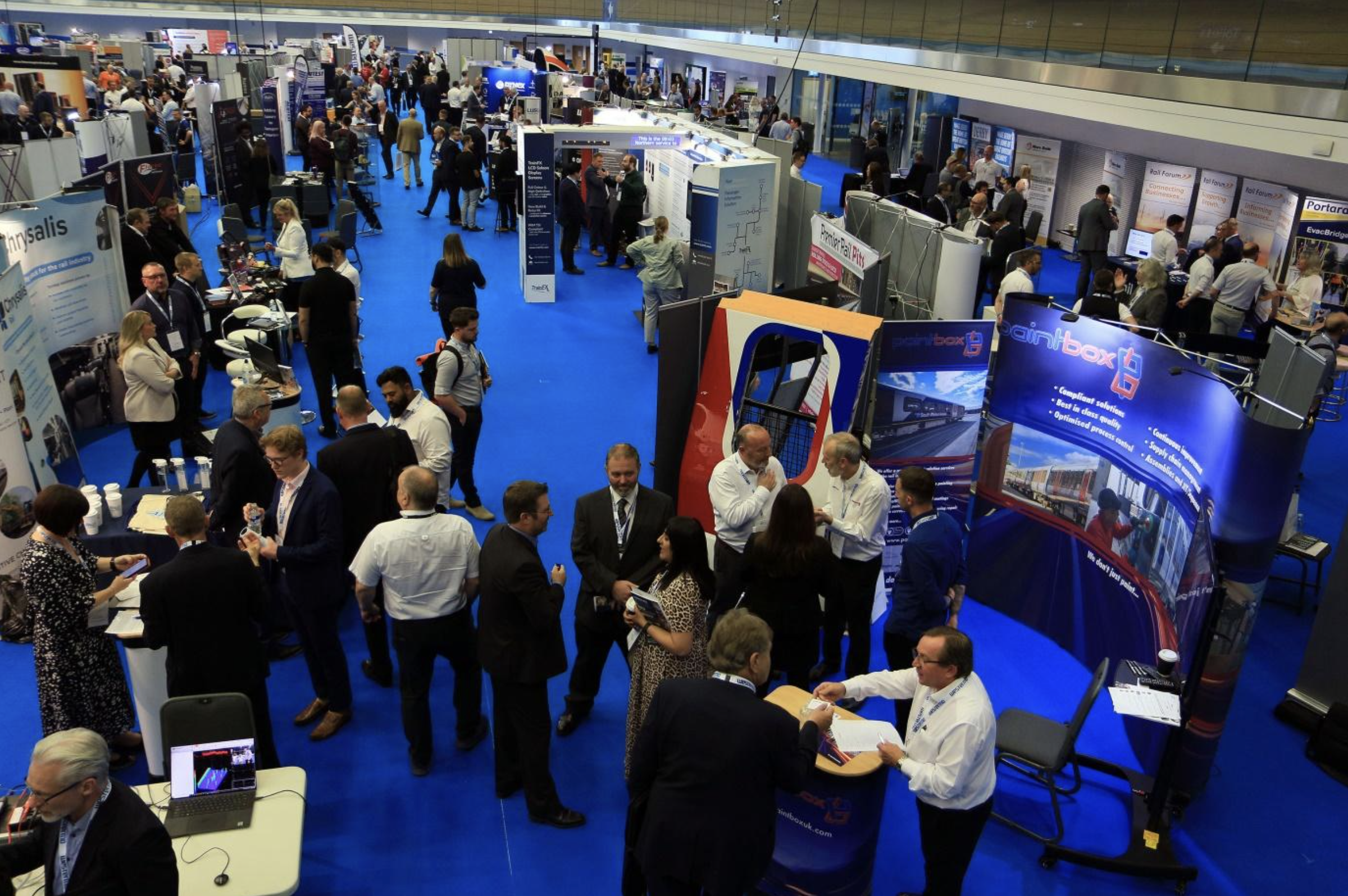 © RSN Events
Business opportunities – plain and simple
Organised by rail professionals for professionals, Rolling Stock Networking includes all the content you would expect from a major industry event, but without the frills.
There will be 147 exhibitors, all in one arena. They are almost all the same size, so the major players have no great advantage over smaller suppliers – they are all able to show their offerings on an equal basis.
So much content in a one-day show! Visitors are reminded that they must register in advance for easy access to the event at www.rsnevents.co.uk
Platinum Sponsor

© RSN Events
Westermo offers networking solutions for the rail industry used to support both critical and non-critical systems installed around the world. Our wide range of robust, cyber-secure and rail-approved networking products are specifically designed for on-board, trackside or train-to-ground applications.  www.westermo.co.uk
Gold Sponsor

© RSN Events
Amygda is an AI/ML start-up for MaintOps in the rail and aerospace industries. Amygda's proprietary, ML-based smart maintenance stack allows train lessors and operators to uncover risk and obtain actionable insights, helping save billions in reactive repair costs, improve risk management and prevent incidents.  www.amygdalabs.com
This article was originally published by RSN Events.