On 21 May, rail industry leaders were brought together at Accelerate Rail to discuss key challenges in the rail sector, with a focus on the nation's transition to Great British Railways.
In May 2021, former Transport Secretary, Grant Shapps announced the government's plans to establish Great British Railways (GBR) to reform Britain's rail network and create a simpler, better system. This new body will absorb Network Rail and take on its responsibilities, while also overseeing train services.
Despite this crossover, Andrew Haines, Great British Railways Transition Team Lead and Chief Executive of Network Rail spoke at Accelerate Rail to highlight how Great British Railways will significantly differ from Network Rail.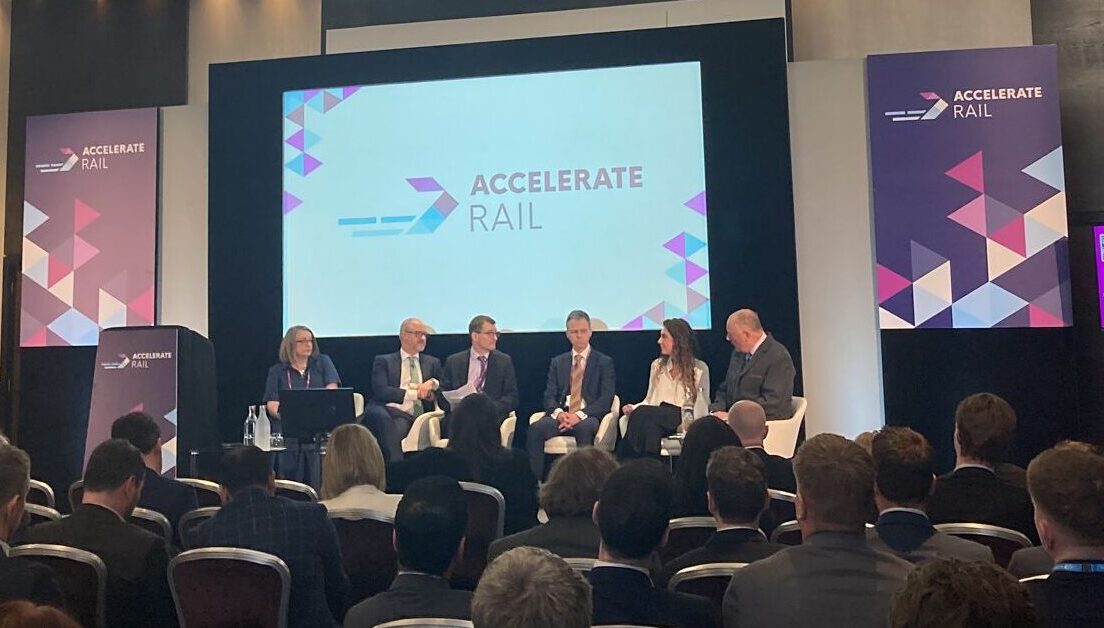 Uniting the Network
According to Haines, Network Rail's infrastructure upgrades are currently failing to deliver benefits to their full potential, as the company does not have the oversight to effectively manage and co-ordinate all relevant components, such as track, trains, stations and technology.
Great British Railways therefore aims to overcome the current fragmentation by providing a "guiding mind" for the entire system.
"We deliver major infrastructure upgrades like Thameslink and major upgrades to the East Coast Main Line, but we don't have the whole industry oversight to make sure they deliver beyond completion of construction.
"And that happens time and time again. It's a habit and it's a bad habit and it's a habit I believe we must break.
"A reformed structure must allow for better co-ordination of timetables, managing tradeoffs between track and train and capacity and performance so that we can give our customers, passengers and freight forwarders more of what they want, ensuring more effective and efficient management of the infrastructure."
By uniting all components and co-ordinating decisions, Haines believes that Great British Railways has the potential to ensure the network is no longer controlled by individual actors prioritising their own needs.
Currently, when services are reduced, Network Rail benefits from fewer trains running on the tracks, whereas operators suffer from customer dissatisfaction. In contrast, Great British Railways hopes to co-ordinate incentives and unite responsibilities under one body in order to provide a clear sense of accountability.
John Larkinson, Chief Executive of the Office of Rail and Road (ORR) also spoke at Accelerate Rail and stated that as an independent regulator, the ORR is constructively challenging Great British Railway's vision and is demanding that the Transition Team lays out clear policy changes to achieve it.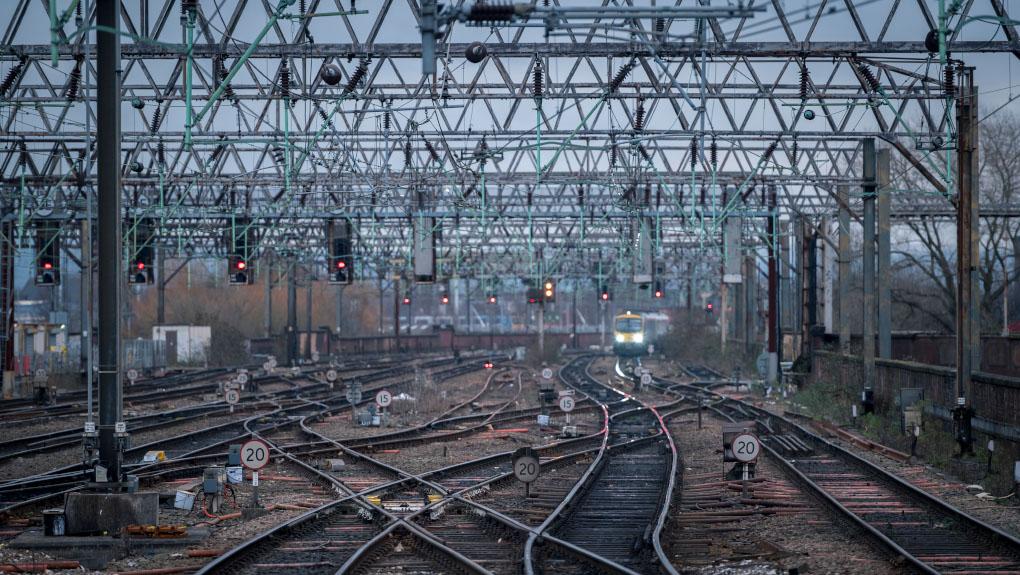 In addition, Larkinson stressed the importance of working to improve service performance imminently, rather than simply waiting for the reform, which currently has no published timeline.
This sentiment was echoed by Shamit Gaiger, Managing Director of West Coast Partnership Development, who acknowledged that companies have the responsibility to put the passenger first and should be working together to do so, rather than using a future reform as an excuse to wait.
"We have to act now. Customers should be our top priority and at the heart of every decision we make. Each individual company has a responsibility to do that. We don't need contracts and regulations to tell us that this is a public service industry we need to deliver to our customers."
In light of these priorities, it could be argued that the Great British Railways reform is not the most effective course of action to improve the nation's railway, especially in the short term.
Indeed, in a separate talk entitled "Devolution, Levelling Up and the Transition to GBR" Tom Joyner, Managing Director at Cross Country; James Price, Chief Executive Office at Transport for Wales; and Alex Hynes, Managing Director for Scotland's Railway discussed how devolution already accomplishes much of what Great British Railways is trying to achieve by automatically combining all aspects of the transport network, including track and train.
To reap these benefits, regions such as Greater Manchester and the West Midlands are following in the footsteps of London, Wales and Scotland to take greater control over transport in their areas.
Managing Director at Cross Country, Tom Joyner believes that by working closely with these local authorities and interacting directly with customers, train operators can better meet the needs of passengers.
For example, Joyner noted the need for Cross Country to amend its timetables in locations such as Cornwall, where leisure passengers want services that align with hotel check-in and check-out times. However, he stated that "overcontractulisation" within the current model did not allow operators to respond to these needs.
In contrast, as former Manging Director of Arriva UK, Joyner spoke of his success in responding to customer demands to increase services to Aberdare thanks to the operator's collaboration with Transport for Wales (TfW).
Joyner therefore advocates for more widespread devolution that would allow Cross Country to continue operating on a national level while effectively serving hundreds of local communities.
Building upon Joyner's points, James Price highlighted that by building a single transport network in Wales, TfW can offer a fully integrated and seamless travel experience that includes first and last-mile transport, rather than solely a reformed railway, as targeted by Great British Railways.
Wishing to preserve these benefits, both Joyner and Price voiced concerns that Great British Railways' unified railway could take freedoms away from local teams. They therefore argued that the reform needed to be set up from the start to be obliged to respect devolution. However, Joyner stated that it currently remained unanswered whether this challenge would be addressed in the upcoming plans.
Despite these concerns, Alex Hynes, Managing Director of Scotland's Railway expressed the potential for Great British Railways to be used to spread rather than combat devolution so that local authorities across the UK consistently had more responsibility for their transport networks.
To achieve this, Hynes stressed the importance of ensuring existing Network Rail operations were not simply moved from London to Derby to act under a different name. Instead, he believes that very few people should be based at the recently announced Derby HQ, so that action can instead be locally led.
"So if I was in GBRTT I would be looking at how I can use Great British Railways to actually devolve more to these regions because actually, if you look at the track record, they deliver better outcomes.
"So here we are on the stage talking about this issue on the same day that the headquarters of Great British Railways has been announced, which is fantastic, but the aim has got to be that not very many people work there because otherwise you just move the problem from London to Derby.
"So yes, we want a guiding mind. Yes, we want the simpler, better railway for everyone but most railways are local and no one knows railways better than the people on the ground using it."
Following these discussions, it now remains to be seen if and how Great British Railways will bring about the change it aspires for and whether the "guiding mind" will simply serve to guide and advise local authorities, or whether it will jeopardise the growing benefits of devolution.