Southeastern and Network Rail have announced a 4.4 million GBP project to deliver a range of station improvements across the network in Kent and south east London.
This project aims to enhance the passenger experience by improving customer information, restoring the condition of station buildings and making rail services more accessible.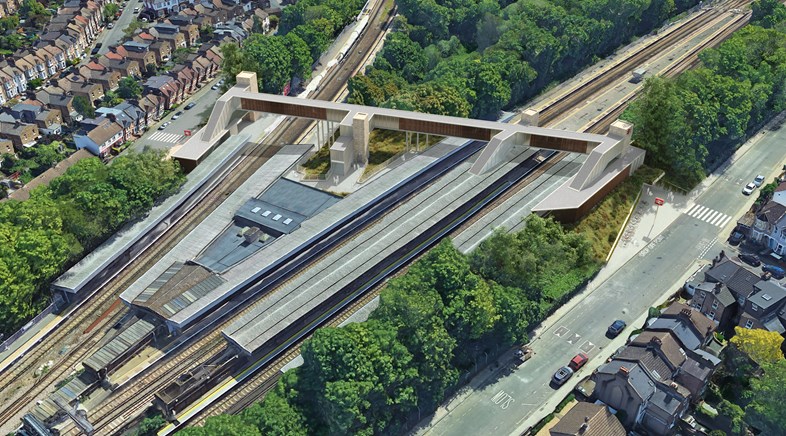 The improvement packages will be rolled out to 21 stations, including Bexley, Canterbury East, Chatham, Faversham and Herne Bay.
"We are delighted to be making a significant investment into improving a number of stations across Kent and south east London in partnership with our colleagues at Southeastern.
"We are committed to improving the facilities at our stations and want our passengers to have the best possible experience when travelling by rail. Many of these improvements will contribute towards passengers enjoying smoother, more pleasant journeys and improve many of the station facilities passengers should be able to expect on a modern fit for purpose railway."
As part of this investment, the accessible toilet at Bexley will be refurbished ahead of the completion of the Access for All (AfA) scheme, which will make the station step-free.
Meanwhile, the passenger information point on platform 2 at Canterbury East will be relocated to serve with the new footbridge, lifts and night entrance.
An additional passenger information point and customer information displays will also be added at Canterbury East, and new ramps will improve access to the waiting room.
At Chatham, the doors into the booking hall will be replaced and new power-assisted doors will improve access to the lifts. The booking hall and stairwells will also be redecorated, and additional lighting will be added on the stairs and around the arches on the platforms.
"We want the best possible facilities for our customers across our network which is why we've targeted our investment at stations where work to improve accessibility is about to begin or has recently been completed as a result of government investment under the Access for All scheme.
"Making stations step-free isn't just about new lifts and footbridges but often also about the smaller but just as important items such as removing barriers to the use of waiting rooms, and ensuring that customer help points and information screens are in the right places.
"Where possible, we're also taking the opportunity to spruce up paintwork and improve the ambience of these stations, as well as taking the opportunity to plan for the future as people return to the railway."