Network Rail has announced that work is underway to deliver the next phase of enhancements to the power supply that will support Scotland's electrified rail network.
As part of a 120 million GBP government investment, a new modular feeder station is being installed near Glasgow Central station and a key track section cabinet, which helps regulate the power supply, will be upgraded.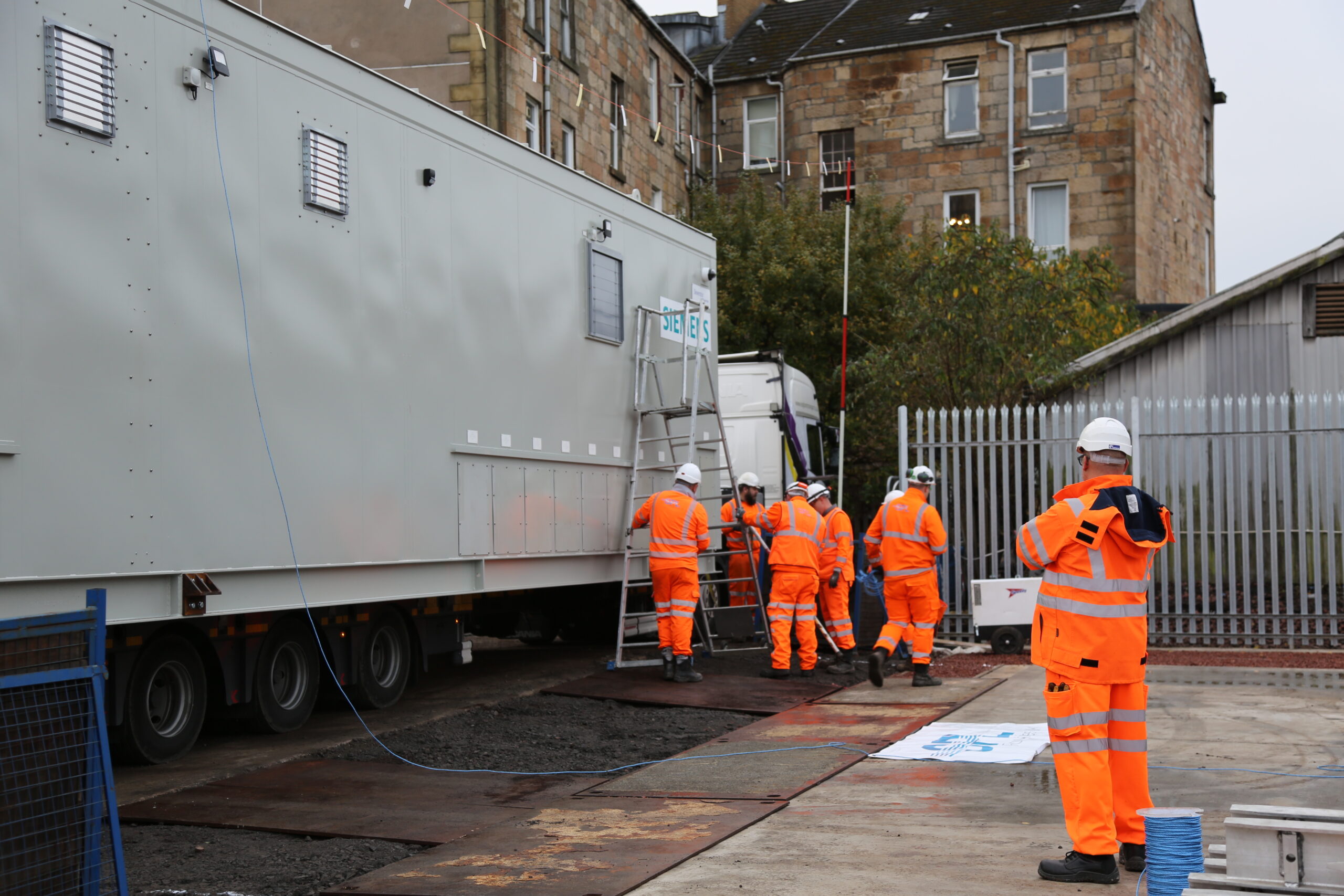 These new connections to the national grid will provide additional power to the electrified network. This will support an increase in future demand from the introduction of electric trains on the lines between Glasgow and Barrhead and East Kilbride.
"The £120m Scottish Government investment to upgrade the electric power supply into the rail network is key to helping us meet our target to decarbonise Scotland's Railway by 2035.
"This work will power the cleaner, greener electric trains on the Glasgow- Barrhead and East Kilbride lines in the coming years. This directly supports decarbonising passenger services on Scotland's Railway by 2035 and delivering the modal shift required for Scotland to reach Net Zero."
Upgrades to the power supply network will be ongoing until 2026.
This investment will improve the resilience of the existing network and increase the capability of the 25kV electrified network.
Consequently, alongside enabling electric trains to operate to East Kilbride and Barrhead, the work will also support increased traffic on existing electrified routes such as the East Coast Main Line.