Network Rail has completed major works on the Bakerloo line and London Overground between London Euston and Watford Junction.
These improvements were undertaken to increase service reliability by reducing flooding and the number of power and signal failures that often lead to train cancellations.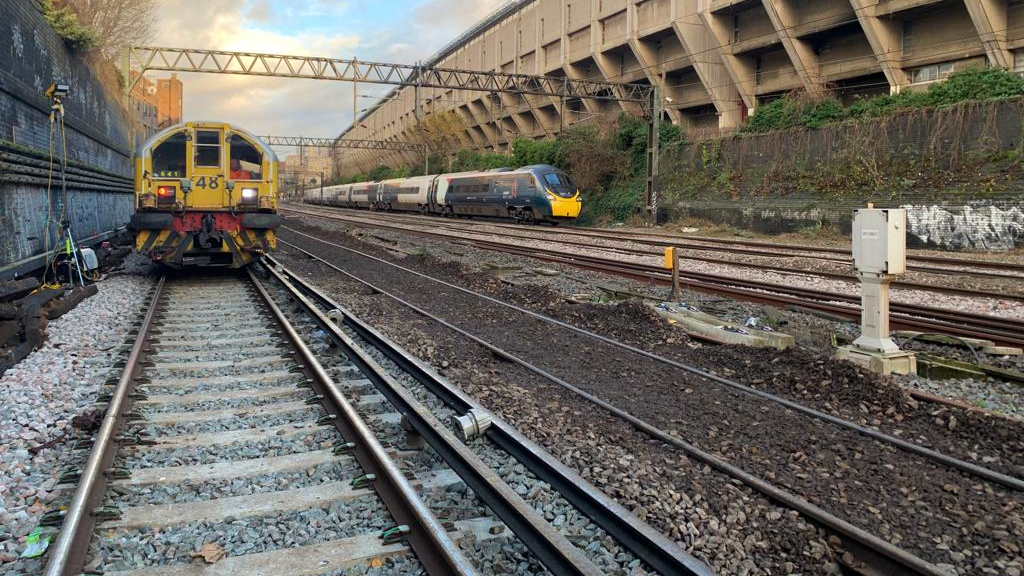 On the seven days running up to Christmas, Network Rail engineers overhauled track equipment on the 20-mile stretch of railway.
Works included the installation of 6,000 modern concrete sleepers to replace wooden versions that were laid up to 70 years ago.
Upgrades were made to the power supply for under and overground trains. In addition, 1.6 kilometres of railway drainage was upgraded between Harlesden and Kenton and 10 kilometres of new signalling cables were laid.
Engineers also demolished a derelict, railway-locked electricity substation in danger of collapse.
A full closure of this section enabled engineers to complete these multiple, complex projects at the same time, speeding up completion as well as saving money.
For example, replacing the sleepers would have taken up to seven or eight years of midweek overnight shifts to complete, while an estimated ten years of weekend or overnight work was condensed into the seven-day-closure for the cabling project.
"We're really grateful to passengers for their patience while we closed the railway just before Christmas so we could carry out these essential projects.
"It enabled us to bring sections of track right into the 21st century with new equipment which is much more reliable and robust."
Five stations in north London also received upgrades designed to improve passenger safety and experience during the closure.
Across North Wembley, South Kenton, Kenton, Headstone Lane and Carpenders Park stations, engineers undertook roof repairs, canopy renovations, guttering clearance, platform resurfacing and the installation of tactile paving to improve safety for blind and partially sighted people.
From 11 February, the Bakerloo line between Queen's Park and Harrow & Wealdstone and the London Overground between Euston and Watford Junction will be closed for nine days as engineers return to complete similar works for the remaining stations, track and line side equipment.
This will include the replacement of a further 5,000 wooden sleepers.