ETCS testing for Class 43 trains has been successfully completed, marking the achievement of a new milestone for the East Coast Digital Programme (ECDP).
The Class 43 power cars were fitted and tested as part of Network Rail's New Measurement Train, which carries out essential infrastructure monitoring work. Fitment of ETCS is a priority to enable the technology to be rolled out across the East Coast of England.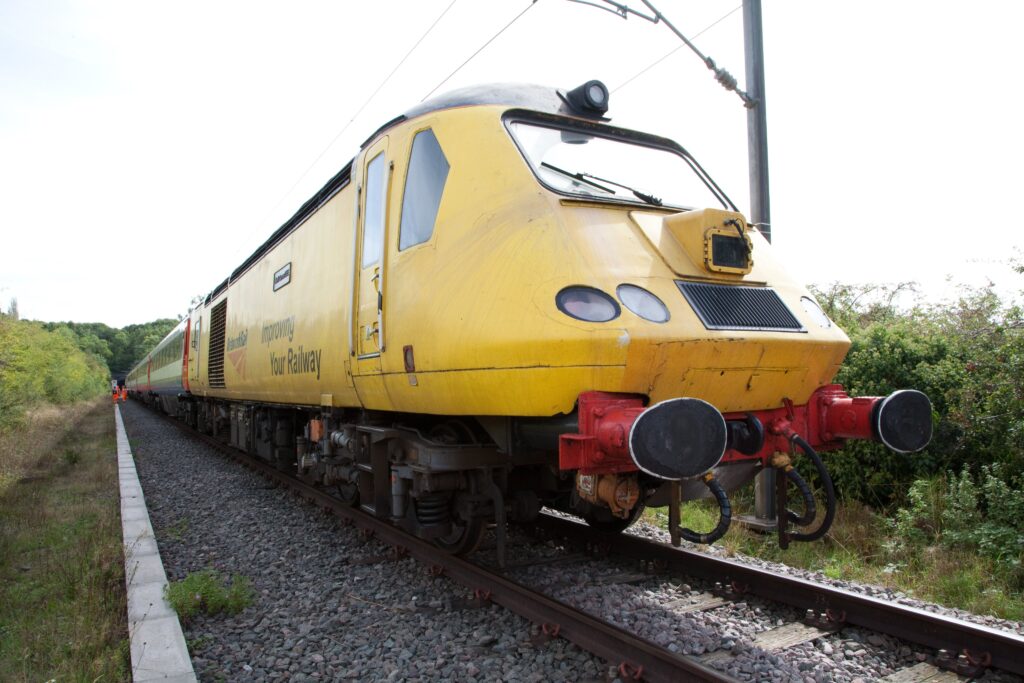 With around 700 vehicles needing to be prepared for the ECDP, over the next two years the First in Class (FiC) testing programme will involve roughly 20–25 classes of passenger and freight trains.
Testing is taking place at Network Rail's Rail Innovation and Development Centre (RIDC), which was recently upgraded to enable ETCS testing.
This latest testing programme was managed by Porterbrook, the lead rolling stock leasing company (ROSCO) for the Class 43 under the National Joint ROSCO Programme (NJRP).
Support was also provided by Ricardo, which carried out the integration design for all the Class 43 build types, Yellow Rail which carried out the installation work and Loram UK which maintains the Class 43 fleet.
Testing entailed several days of running and builds on an initial phase of lab testing to integrate and prove the technology designed by Thales, also marking the first successful fitting on one of its on-board systems in the UK.
This was followed by physical testing of the ETCS components – train, trackside and radio block centre – to prove they can successfully work together in a real-world environment.
Level 2 testing was completed this June.
The positive results of these tests now enable commissioning of the Class 43 power cars into ETCS Level-NTC (National Train Control) level without disruptive on-track testing.
"The ability to test the first in class vehicles at RIDC is a cornerstone for the delivery of ECDP and the further roll out of ETCS across the network.
"This allows the train to be tested and certified following the fitment of new safety critical control technology without disrupting the operational railway.
"The collaboration created on the Class 43 project is another example of how our partners are rising to the unique challenges with retrofitting vehicles.
"Over the next two years a variety of vehicle types will undergo ETCS testing as we continue with the upgrades and retrofitments that enable East Coast Main Line (ECML) south to migrate to ETCS operations."