An independent study has found that the UK's rail industry lags behind that of water, aviation, roads and energy when it comes to carrying out maintenance of infrastructure and key assets.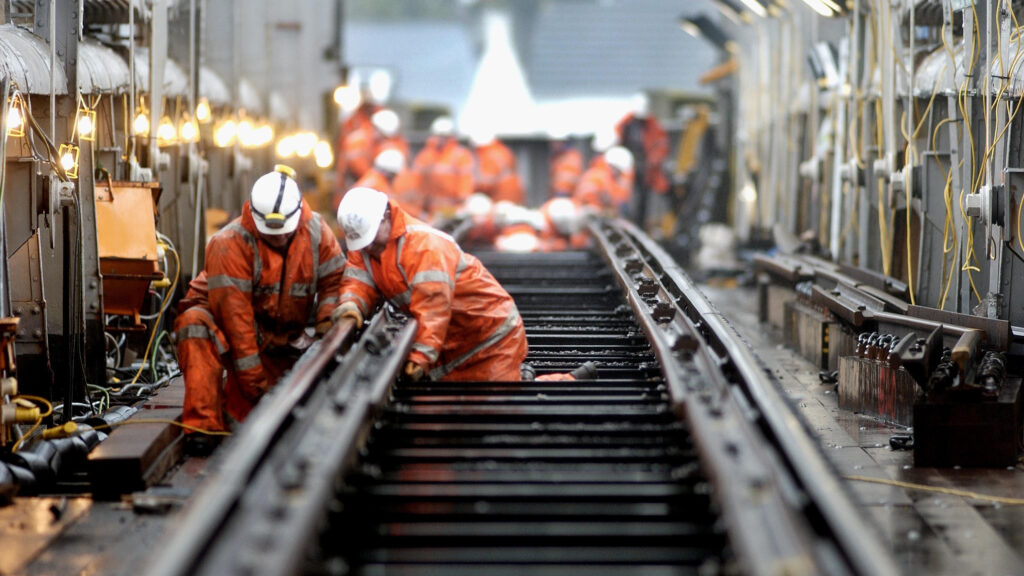 The report by specialist infrastructure consultancy Nichols, and published by Network Rail, highlighted that improvements could be made, and efficiencies unlocked, by implementing a number of key changes that ensure maintenance is done at the right time, by the right number of staff with the right skills.
Recommendations include adopting more flexible rostering, better suited to an environment where the workload is variable and unpredictable.
With this in mind, Network Rail wants to have more flexibility to independently roster individual staff based on the size, nature, location and timing of the work.
This could be further enabled by a centralised resourcing function that exists to oversee overall business needs.
This would lead to a cut of 1,800 positions, but the organisation is confident that the changes can be made without compulsory redundancies.
Another recommendation is to upskill more multidisciplinary teams. This would enable first-response staff to fix most faults and therefore get trains moving faster.
Furthermore, the number of employees required to maintain the network, and associated costs, would be reduced.
Such savings could potentially be used to fund a better pay deal and resolve the current RMT dispute.
"Britain deserves a railway maintenance regime that is modern and fit for the 21st century.
"Obstructing vital changes that make the railway and its workers safer, and that improve the reliability of services we provide, is in no one's interest.
"With common sense and compromise, our proposals can deliver millions of pounds in savings that we can then translate into a better pay offer for all our people.
"It's a win-win."
The report also recommended increasing the use of technology, reducing the number of manual inspections carried out by maintenance teams and improving safety.
Network Rail suggests that existing maintenance scheduled tasks could be reduced by up to 50% through better use of technology and data.
However, to take full advantage of the benefits it must implement more flexible and responsive working practices similar to those of other infrastructure sectors.