Bristol Temple Meads train station is to become a testbed for new passenger technology, having been named the UK's first 'Station Innovation Zone'.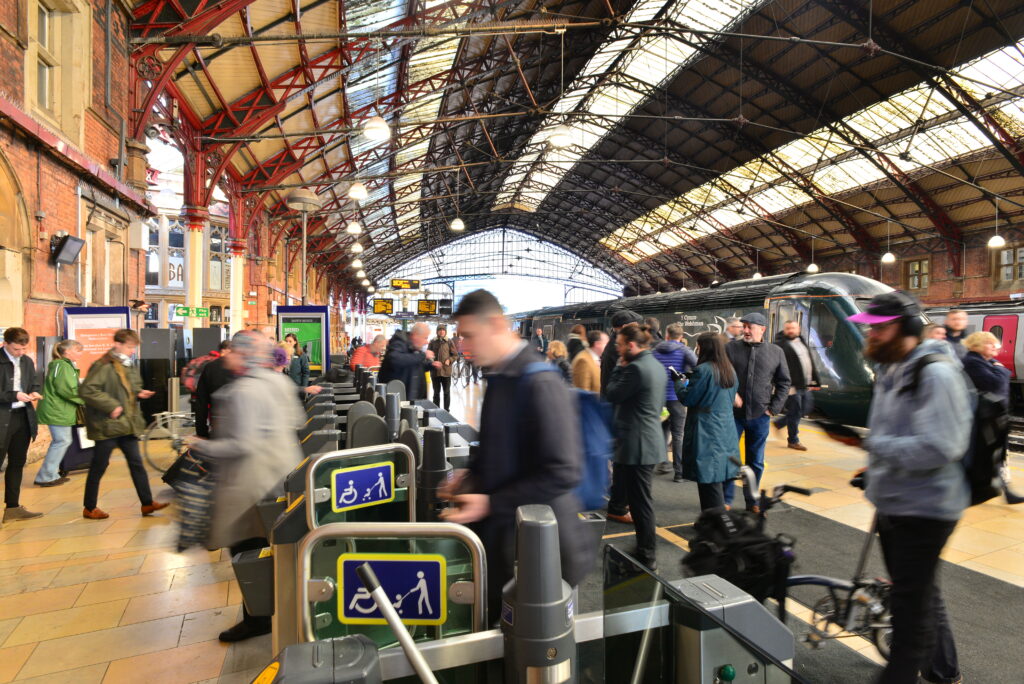 The station was chosen by Network Rail and Connected Places Catapult for a five-year, multi-million-pound programme to test new ways to improve various aspects of the passenger experience.
Ideas up for consideration include making journeys smoother with smarter ticketing, making stations more accessible with wayfinding apps, using AI to improve people flow and designing better facilities using human-centred design principles.
Funded by Innovate UK, the programme is looking to test innovative ideas from SMEs and start-ups; businesses who often don't get the opportunity to engage with the rail sector.
These organisations are now being invited to apply for a spot on the programme, with the first trials scheduled to begin early next year.
If successful, there are plans in place to roll out this test programme to other stations across the UK.
"Innovation is tough in any industry and rail is especially hard because of the number of assessments and permissions required. The net effect is that it takes too much time and costs too much for most small businesses to engage.
"Partnering with Network Rail to create a multi-year Station Innovation Zone will enable us to support numerous small companies in navigating these challenges and benefit passengers' experience of the station."
The programme's announcement follows the UK government's announcement of 95 million GBP (109.05m EUR | 107.01m USD) for the Bristol Temple Quarter regeneration programme.
Around 60 million GBP (68.87m EUR | 67.59m USD) of the funding will enable improvements in and around Bristol Temple Meads Station, including three new entrances, infrastructure works and new public spaces nearby.
The University of Bristol recently opened its Temple Quarter Research Hub near the station, which houses the Bristol Digital Futures Institute's large-scale data centre and a sector-agnostic digital twin. This will also engage in the Station Innovation Zone project.
"Bristol Digital Futures Institute is a cross-disciplinary research institute driving digital innovation with a focus on inclusion, prosperity and sustainability.
"We look forward to working with Connected Places Catapult on the Station Innovation Zone to transform the way digital technologies are created, deployed and consumed by transport hubs such as our own railway station at Temple Meads."