Govia Thameslink Railway (GTR) has sent its first Class 387/1 Great Northern train for ETCS upgrading as part of the East Coast Digital Programme (ECDP).
A total of 28 units are scheduled for retrofit.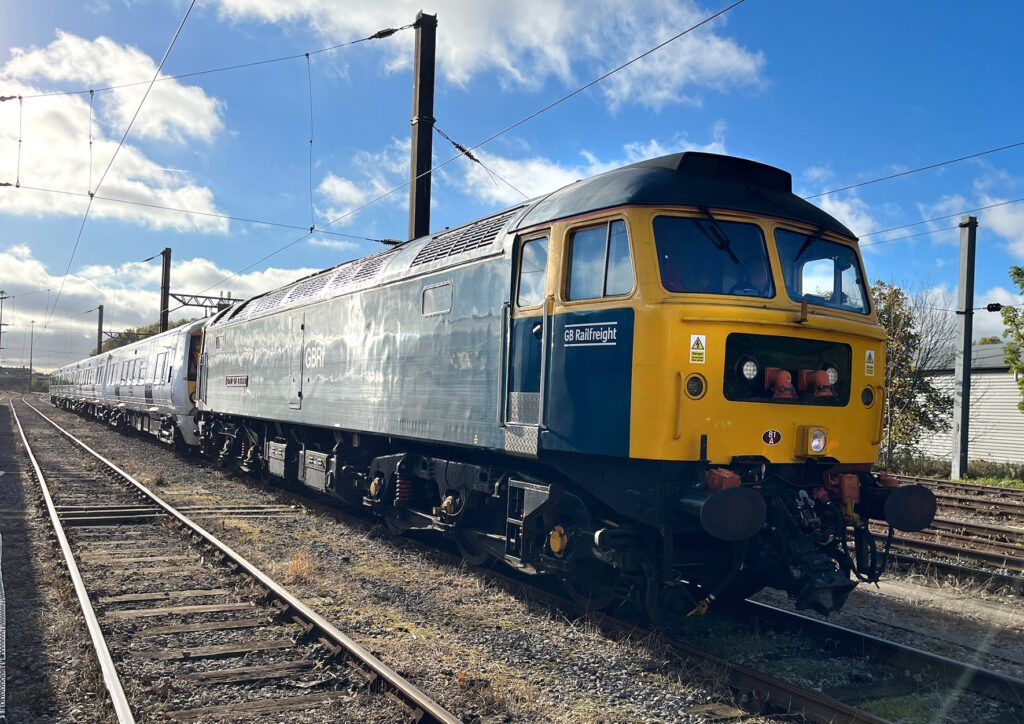 This first train was hauled from GTR's Hornsey depot to one in Worksop, where Alstom will install its Atlas 3 ETCS system.
The rail manufacturer has a long-term relationship with GTR, recently signing a new five-year services contract to support the Derby-built Class 377 and Class 387 Electrostar fleets.
The retrofit will include a new digital driver's dashboard, AWS/TPWS system, doppler radar and ETCS antennae, software for a new train control monitoring system and the latest iteration of ETCS in the UK, BL3 R2, also referred to as version 3.6.0.
The unit will then undergo static testing at Litchurch Lane manufacturing site in Derby before undertaking dynamic testing at speeds of up to 110 miles per hour on Network Rail's RIDC Melton test track.
All changes must be independently approved because this counts as a major modification to a rail vehicle.
The 'first-in-class' unit is scheduled to be returned next July, when GTR will then begin to fit the remaining units at its Hornsey depot.
In addition to the Class 387, two other GTR fleets will eventually be run under ETCS as part of the East Coast Digital Programme.
GTR's 25 Great Northern Class 717 trains, which operate on the Northern City Line, were built fitted with BL3 R1 but will be upgraded to R2 this autumn.
It's expected that in 2023 driver training will begin and the first passenger services on the Northern City Line will be digitally signalled.
All 115 GTR's Thameslink Class 700 trains which are already fitted with ETCS will also be upgraded to the latest version of ETCS.
The UK Government-funded East Coast Digital Programme will see traditional signals on the Northern City Line and East Coast Mainline replaced with the latest digital signalling technology.
"This latest retrofit is another example of the industry partnership enabling progress towards a digitally signalled railway that works better for passengers and users.
"Over the next two years a range of vehicles across passenger, freight, heritage and maintenance sectors will be retrofitted and tested as we prepare to deliver GB rail's first transition of an intercity mainline to ETCS operations."