CAF has won a contract to supply metro trains to the city of Naples as well as contracts to supply additional trams to Amsterdam and Stockholm.
The combined value of these contracts is almost 100 million euros.
Metro Trains for Naples
The Spanish rolling stock manufacturer has signed a framework agreement with Ente Autonomo Volturno, which operates regional and metropolitan rail services in Campania, Italy. The agreement is for ten metro trains, maintenance for three years and parts supply. The first order under the framework agreement was signed at the same time. It is for four 6-car metro trains. The trains will be the same as the ones CAF previously supplied for Line 1 of the Naples Metro.
The metro trains will serve the Piscinola-Aversa Centro Line in the regional capital.
Trams for Amsterdam
CAF has also won a contract to supply an additional nine trams for Amsterdam.
The public transport operator in Amsterdam, GVB Activa B.V., has an order with CAF for 63 trams. GVB has now triggered an option for a further nine trams. The 2016 agreement signed between the two parties contains a total option amount of 60 trams.
The tram network in Amsterdam consists of 16 lines, over a length of more than 200km and serving 490 stations. The new trams will run across this network, increasing its capacity.
The trams for Amsterdam are part of CAF's Urbos family. They will be similar to the ones CAF has previously supplied to the Dutch capital. They are low-floor two-way vehicles, ensuring maximum accessibility.
CAF started working with GVB Activa B.V. in 1994, when it won a contract to supply 37 trams. These are still operational in Amsterdam.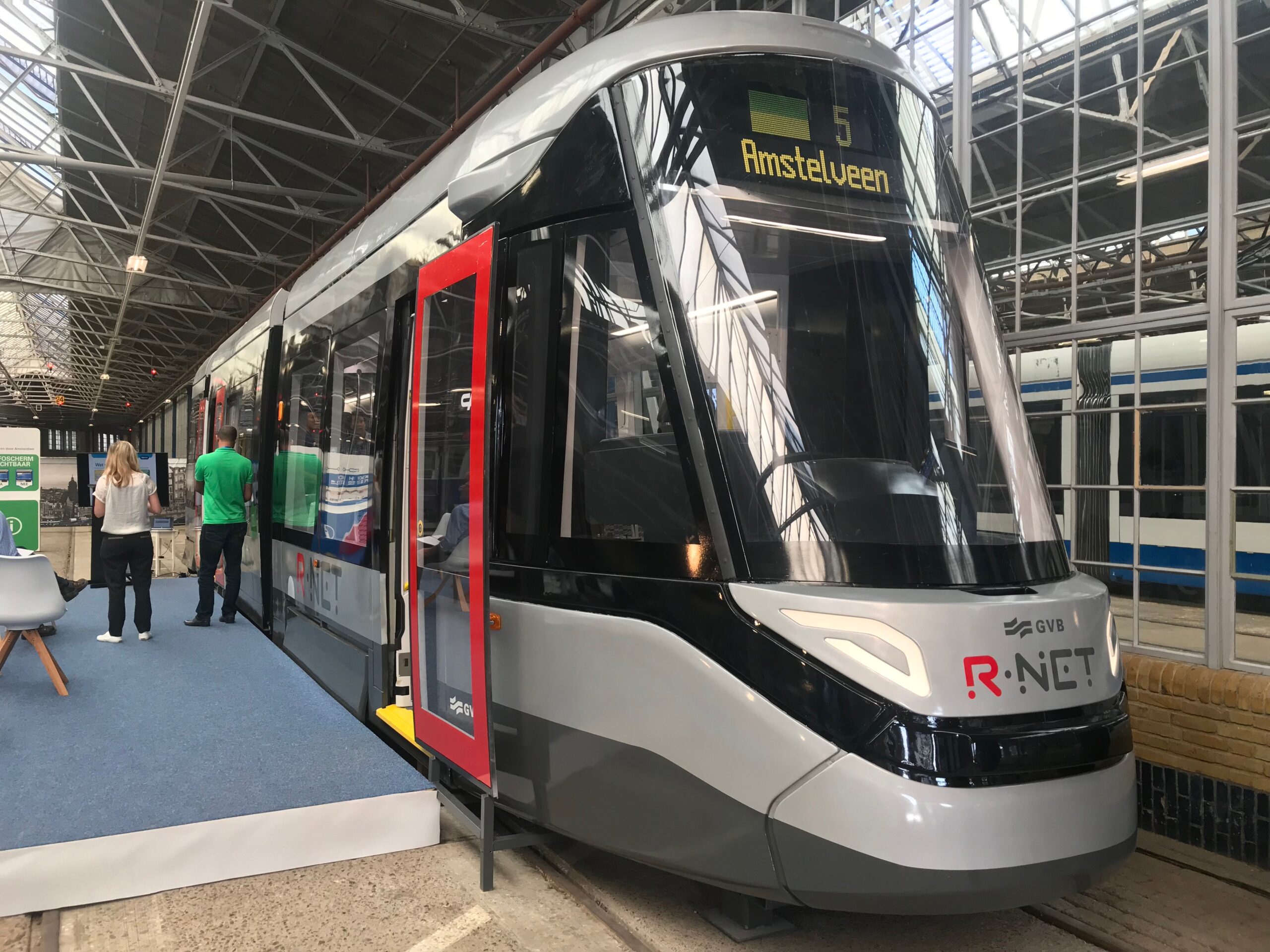 Trams for Stockholm
CAF has signed a contract with Storstockholms Lokaltrafik (SL AB), which operates Stockholm's transport network, to supply ten trams.
These new units will run alongside the ones CAF has already supplied to the city.
In late 2010 Stockholm awarded CAF a contract for 15 trams. The original agreement also included options for a further 121 units, which was later extended by a further 27 units in a number of extensions.
The trams for Stockholm will be low-floor, two-way Urbos trams. They are 3-car units with a capacity of around 221. The Stockholm trams in particular have been adapted to cope with the Nordic climate, where the weather can be extreme.
Also read: