The US Department of Transportation's Federal Railroad Administration (FRA) has awarded 1.4 billion USD to 70 projects across the US to improve rail safety, strengthen supply chains and enhance passenger and freight rail services.
This is the largest amount awarded to date for rail safety and supply chain upgrades through the Consolidated Rail Infrastructure and Safety Improvements (CRISI) programme, which has grown significantly thanks to President Biden's Bipartisan Infrastructure Law.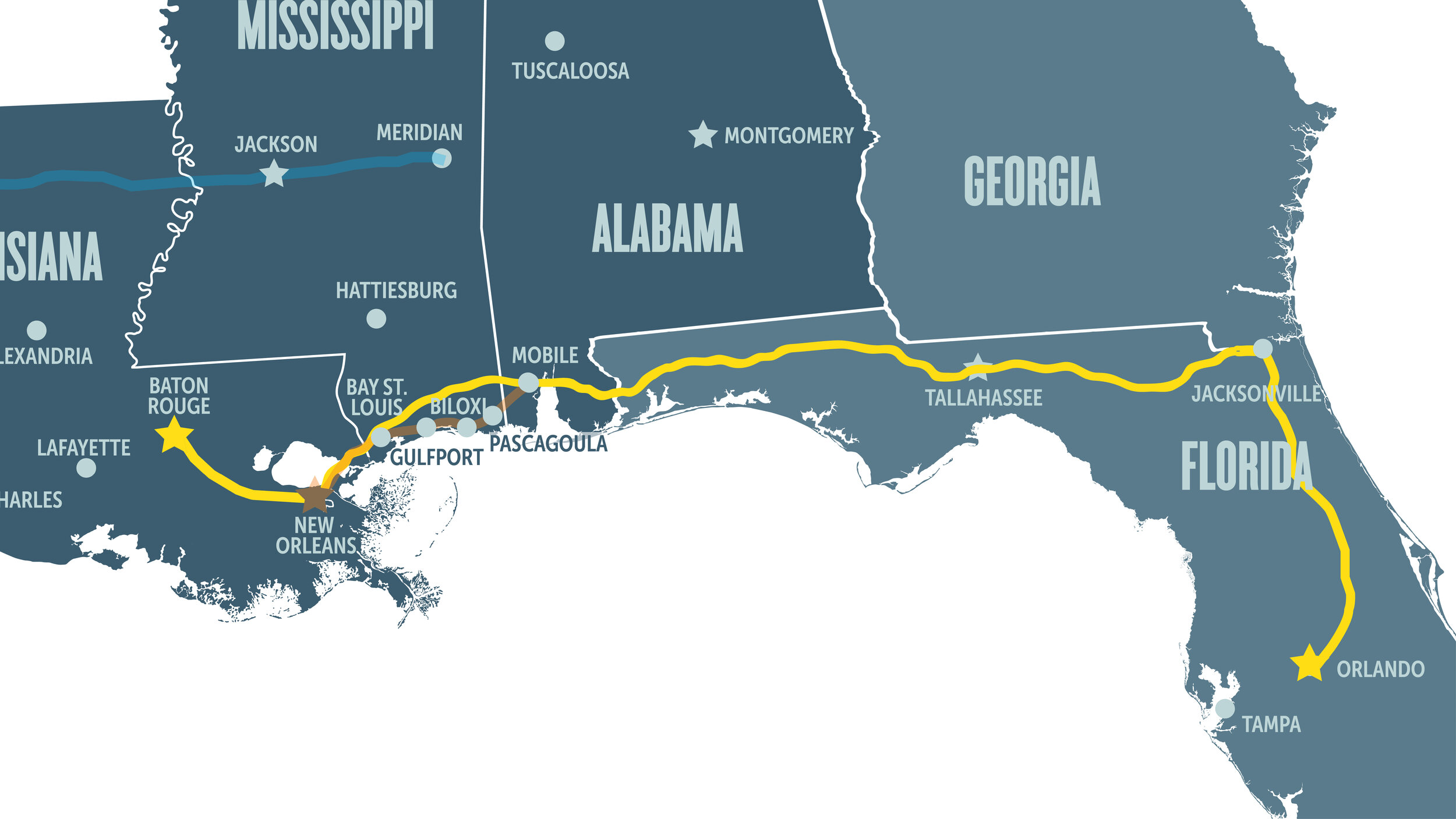 The programme aims to enhance safety through areas such as track improvements, bridge rehabilitation and the removal of highway-rail grade crossings. The selected projects will also improve connectivity, reduce shipping costs, increase resiliency and reduce emissions.
"Under President Biden's leadership, we are making historic investments in rail, which means fewer accidents and delays, faster travel times, and lower shipping costs for the American people. These projects will make American rail safer, more reliable, and more resilient, delivering tangible benefits to dozens of communities where railroads are located, and strengthening supply chains for the entire country."
The funded projects will benefit regions nationwide, with nearly two-thirds of the grants going to rural communities.
In Alabama, Louisiana and Mississippi, more than 178.4 million USD has been awarded to Amtrak and the Southern Rail Commission for the Gulf Coast Corridor Improvement Project. This project will restore passenger services to the Gulf Coast for the first time since Hurricane Katrina in 2005.
Meanwhile, in eastern Washington State, more than 72.8 million USD will be used for track-related improvements, grade crossing upgrades, and infrastructure enhancements on the Palouse River & Coulee City Railroad (PCC).
In Kentucky, more than 29.5 million USD will be invested along Paducah and Louisville Railway's 280-mile main line. This project will include upgrading multiple bridges, rehabilitating locomotives, and improving track to reduce delays and increase safety and resiliency on the vital freight rail line.
In Nebraska, more than 15.2 million USD will contribute towards the modernisation of the Cornhusker Railroad to deliver safer and more efficient operations, including improved interchanging of regional trains with Class I railroads.
In Maryland, over 11.5 million USD will bring the first zero-emission locomotives to an east coast port through the Port of Baltimore Strategic Acquisition of Battery Electric Locomotives Project. In total, three older, higher-emission locomotives will be replaced with new battery electric locomotives for use by CSX Transportation.
To bring passenger rail services to more communities, the CRISI investments will also help deliver two new Amtrak round trips and three new commuter rail round trips on the RF&P corridor between Washington DC and Richmond, Virginia.
In addition, in California, two additional daily round trips will be added to the Capitol Corridor between Sacramento and Roseville. The California High-Speed Rail Authority will also receive 202 million USD to eliminate grade crossings in the Central Valley, thus helping to bring high-speed rail to the state.
The complete list of CRISI project selections can be viewed here.