Caltrain has announced plans to pilot a bi-level dual electric and battery-powered train to help further reduce emissions from its services.
The California Transportation Commission has approved 80 million USD in funding to purchase a battery-equipped electric train from Stadler. This funding allocation will also cover the related maintenance services and charging facility upgrades for the new vehicle.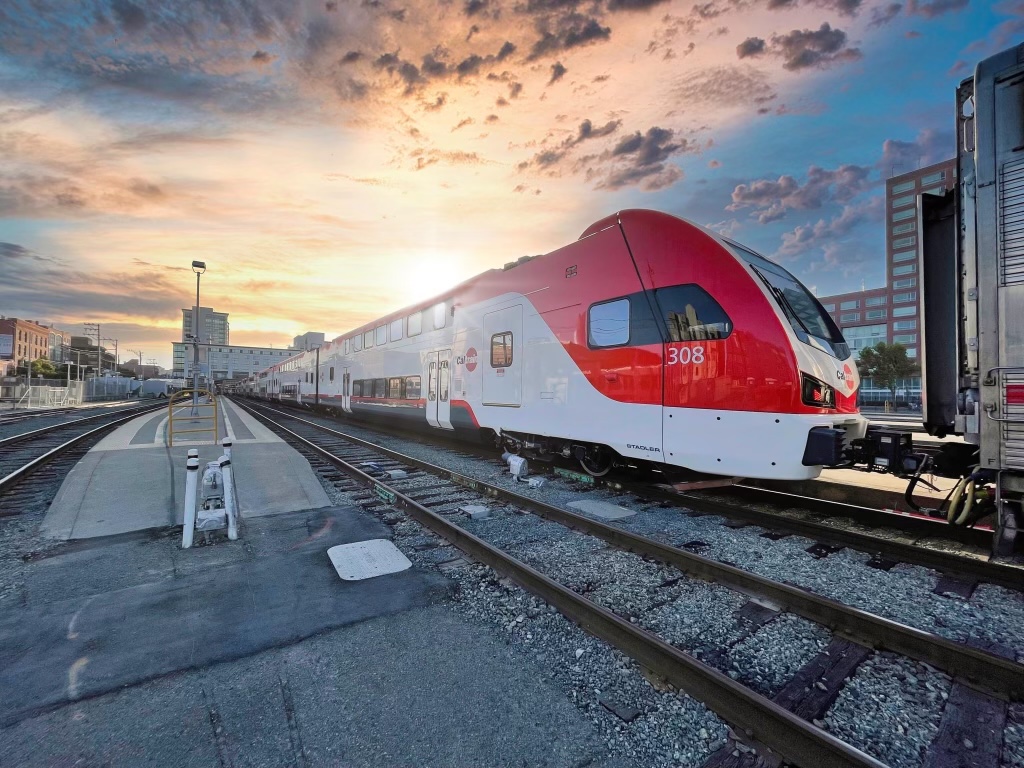 The new vehicle will assist Caltrain with transitioning to a fully electrified service. In addition to running on its electrified network, the battery electric multiple unit train (BEMU) will operate on the portion of the corridor from Tamien Station in San Jose to Gilroy which does not yet have overhead lines.
"California continues to lead the transition to a clean, electrified transportation system, this time with the nation's first battery-electric multiple unit passenger rail train. This efficient, state-of-the-art train – made possible by an award through our Transit and Intercity Rail Capital Program – will lead to improved service for riders and cleaner air between San Francisco and Gilroy, as well as serve as a demonstration train for expanded battery-electric intercity rail service in the future."
The BEMU train will be purchased under an existing contract option with Stadler. It will be alike to the operator's existing EMUs but will also feature additional energy storage capacity thanks to its onboard batteries.
The vehicle will charge while the train runs on overhead power in electrified service areas. It will then use battery charge to travel on non-electrified track areas.
This capability will pave the way for Caltrain to operate a fully zero-emission service in the future rather than having to use diesel trains on non-electrified sections.
The in-service demonstration of the BEMU will mark the first time that this bi-level technology will operate on a commuter train in the US.
"We're excited to be the first in the nation to pilot this bi-level hybrid electric and battery service to extend our zero-emission service beyond our electrified service areas. With the BEMU we will not only create a more sustainable and environmentally friendly service, but also faster and more reliable travel times for riders."
The current demonstration plan will see the BEMU charge while operating between San Francisco and San Jose, before using battery power on non-electrified tracks between San Jose and Gilroy. It will also take intermittent demonstration trips to Salinas.
This trial period aims to demonstrate successful service operations to help provide a roadmap for future BEMU operations and procurements in California.
Earlier this month, Caltrain also exercised options with Stadler for four additional EMU trains that will replace ageing diesel units. These EMU trains along with the BEMU demonstration will allow Caltrain to run over 90% of its service with electric trains.