The California High-Speed Rail Authority has unveiled preliminary 3D modelling, sketches and virtual simulation designs of its future electric trains.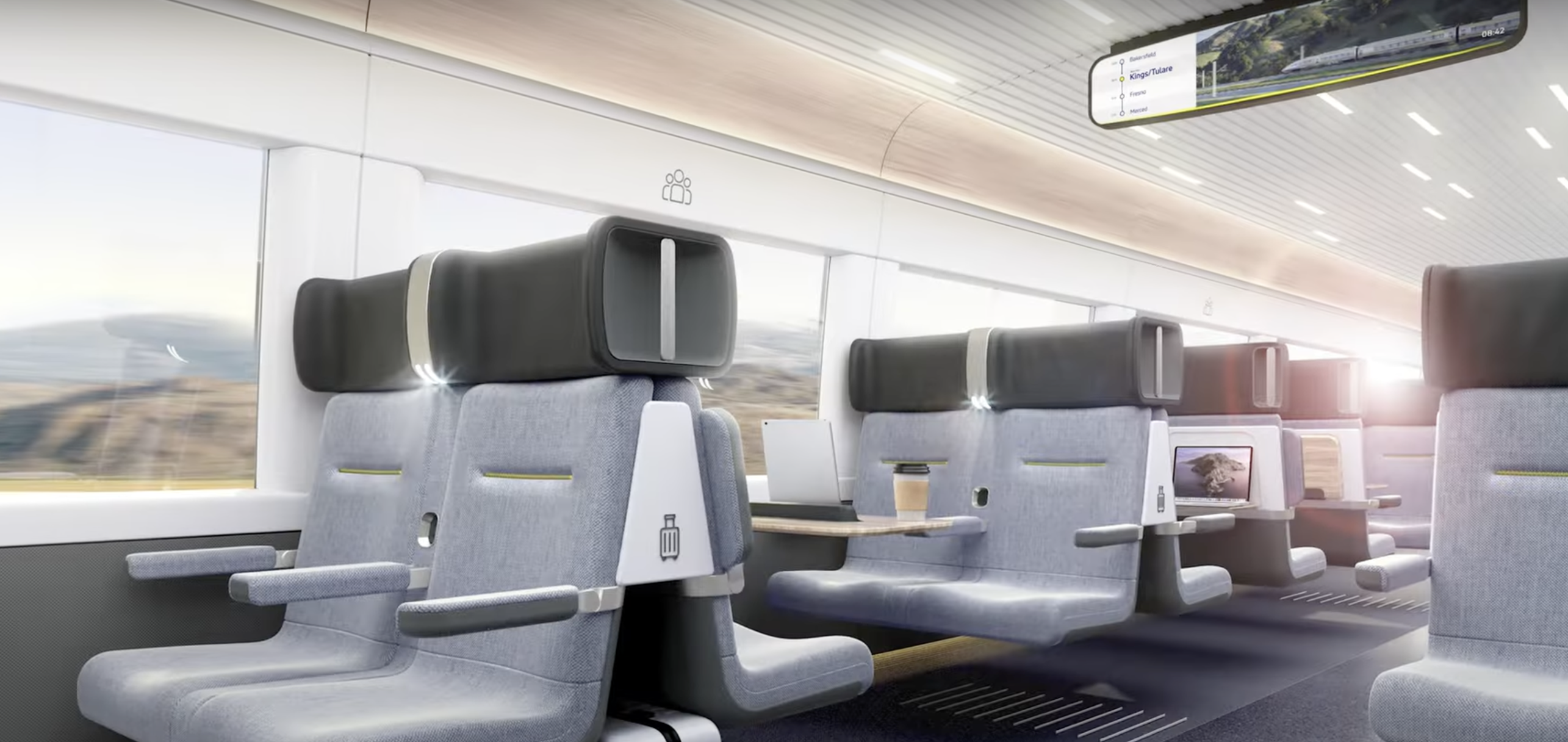 In addition, it has also presented updated designs for the upcoming high-speed rail stations in the Central Valley.
This release follows several months of community engagement and is part of the design refinement process for the launch of high-speed rail passenger services between Merced and Bakersfield between 2030 and 2033.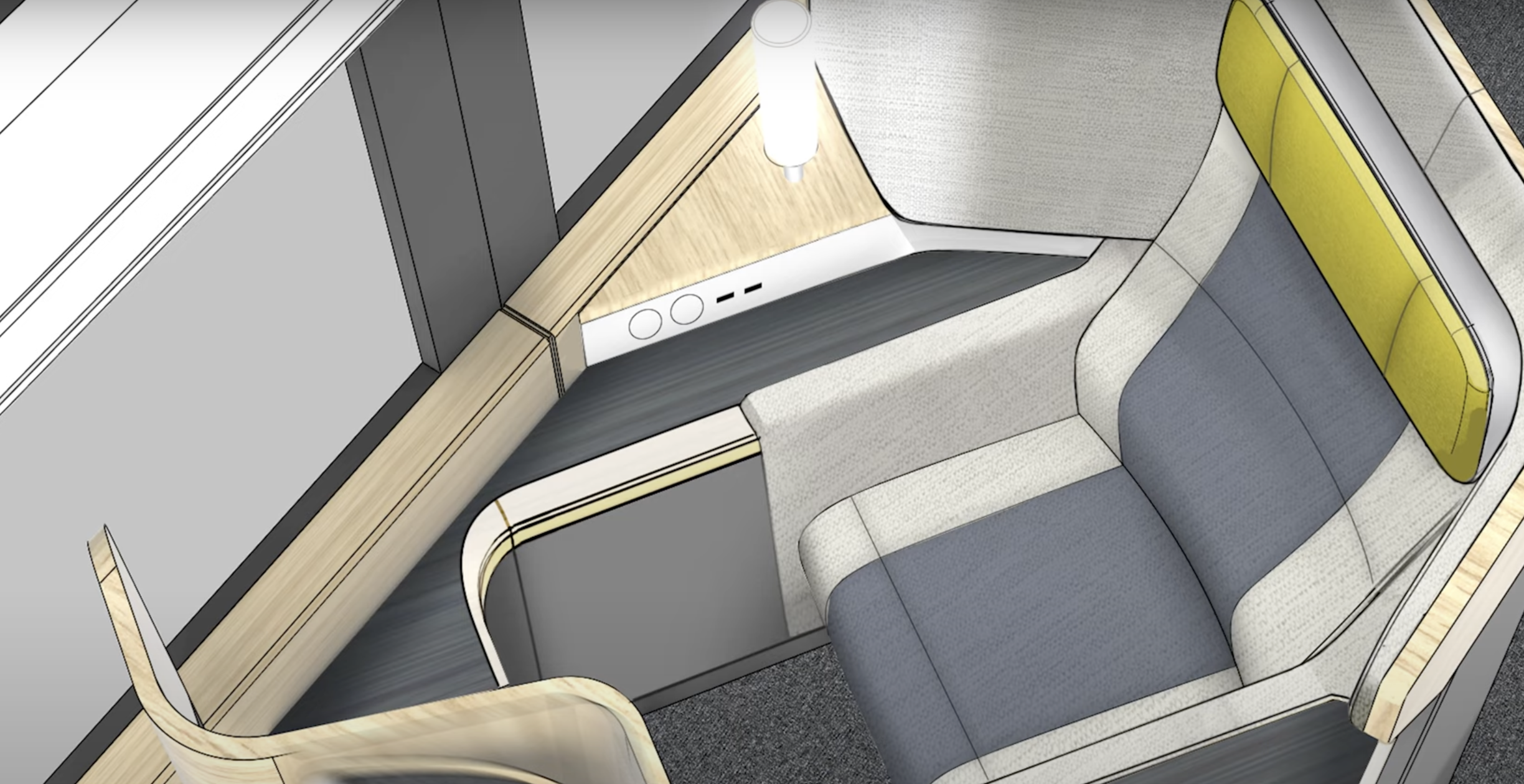 © California High Speed Rail Authority
"We're thrilled to be at the point in this project where we are engaging with our community partners and the general public about what they want in their stations and on their trains. The development of this statewide system, with iconic train cars and station design will transform the passenger rail experience in California and the United States."
As part of this design process, the project's early train operator, Deutsche Bahn has begun assembling rough full-scale mockups of the trainsets. This will enable more extensive public feedback from the ADA community, regional partners and focus groups.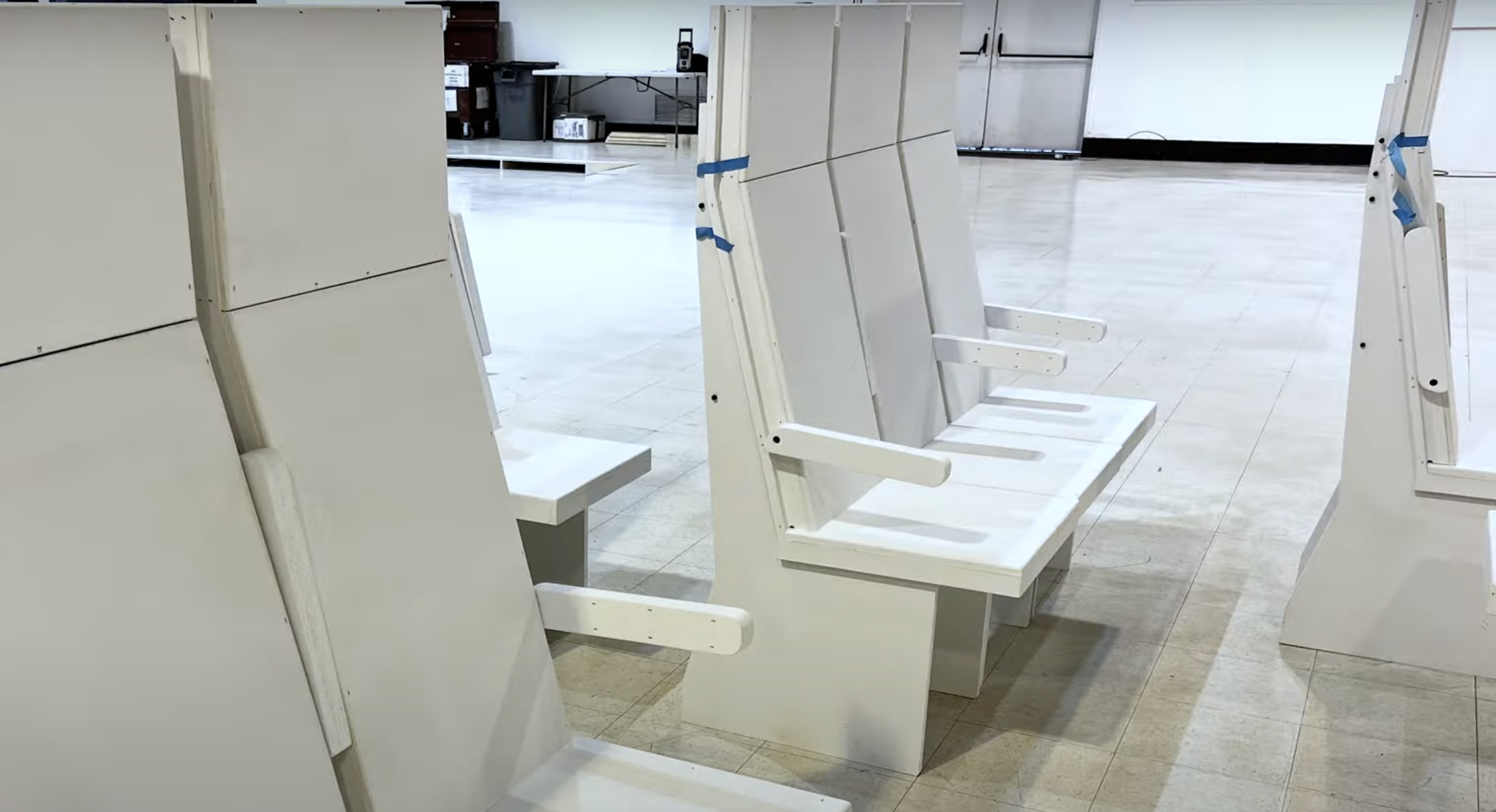 © California High Speed Rail Authority
The design elements from these consultations will be incorporated into the Authority's trainset procurement process, for which a Request for Proposal (RFP) is anticipated in the first quarter of 2024.
In addition to the trainset work, the California High-Speed Rail Authority and Joint Venture, Foster+Partners/Arup are using 3D models to explore concept ideas for the four Central Valley stations in Merced, Fresno, Bakersfield, and the Kings/Tulare County.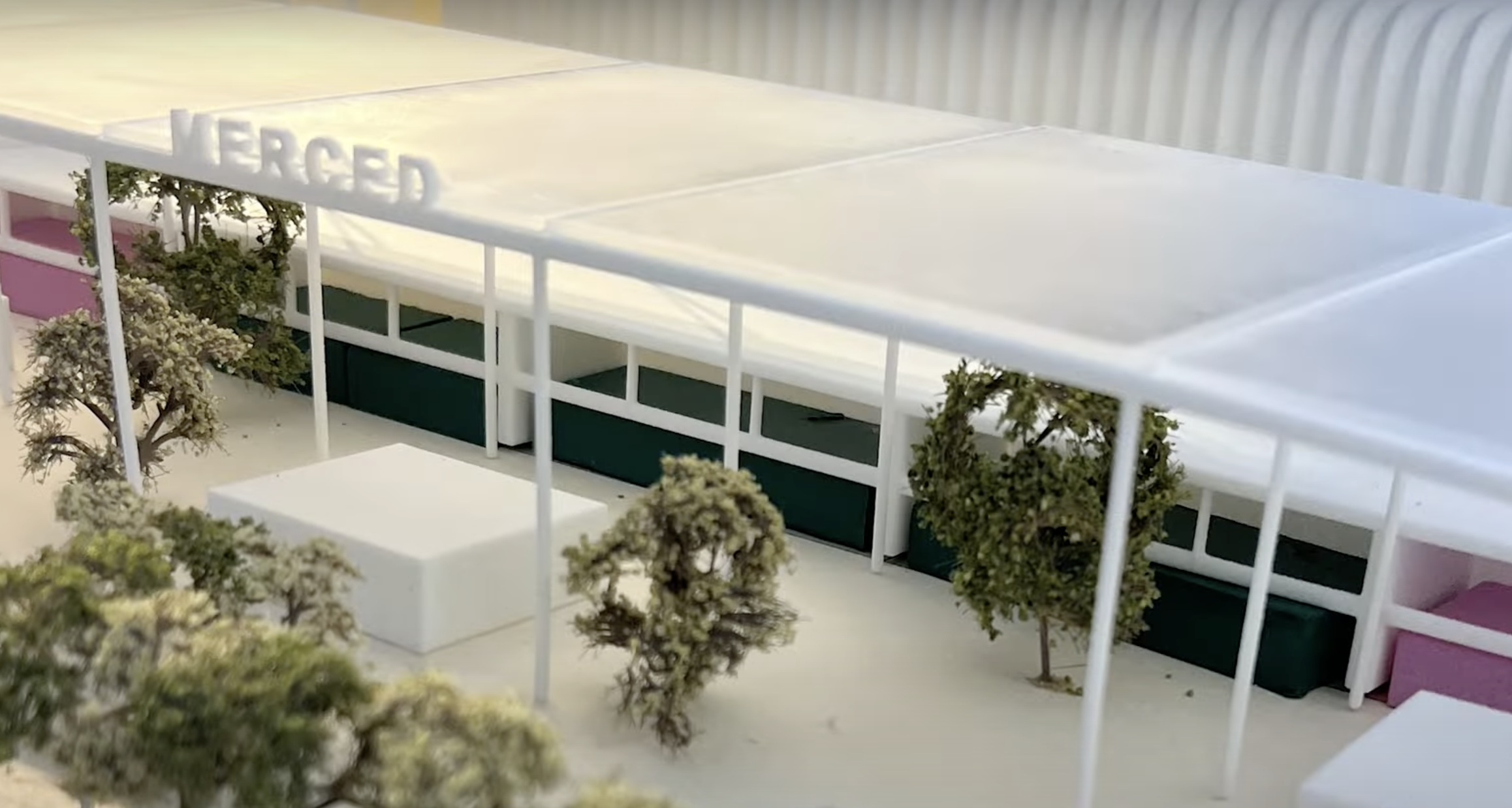 © California High Speed Rail Authority
"Through our engagement with the local authorities and communities, we have received valuable feedback that has helped us understand the priorities for each of the station cities while also underlining the transformational nature of the project. This dialogue has undoubtedly helped shape and define the initial station configurations and will continue as we look to refine and develop our initial concept design in the coming months."
A video release of these designs can be viewed here.
Full scale trainset rendering will be unveiled to the public in 2024.