The Honolulu Authority for Rapid Transportation (HART) has announced that the penultimate train has now arrived in Hawaii prior to the Honolulu Rail System commencing passenger service on 30 June this year.
The Honolulu Metro is the first rail system to be constructed in Hawaii. It will operate using 20 four-car vehicles manufactured by Hitachi Rail that will each have capacity for approximately 800 people.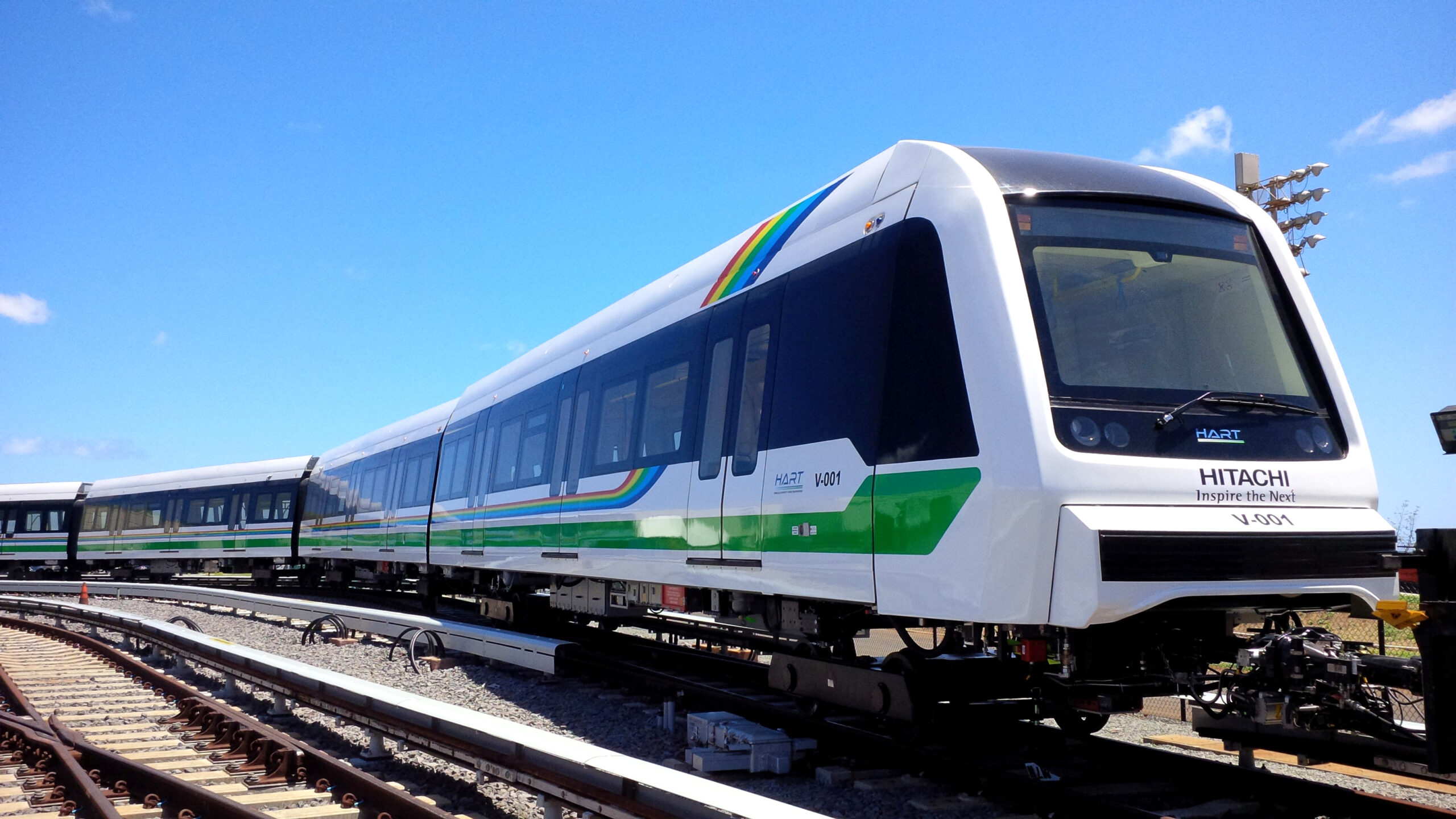 With 19 trains now on the island, 12 have completed trial runs and are fully commissioned and ready to be handed over to the City's Department of Transportation Services.
The automated, driverless trains are each equipped with air conditioning and feature open gangways to allow for easy travel between cars.
They are also ADA-compliant and have surfboard, bike and luggage storage areas in each car.
"Train 2 is the next to the last train to arrive in Hawaii, which means that the vehicle portion of the rail system is nearly complete, with the final train expected to arrive within the next year.
"After the initial opening of the rail system on June 30, there will be five trains operating during normal service, with additional trains being available as spares or for special needs. When the next segment of the rail system opens to the public in about two years, more trains will be used in daily operations."