United Wagon Company (UWC), and National Railways of Zimbabwe (NRZ) have signed a freight railcar supply agreement.
Russia's largest freight car manufacturer, UWC, will supply freight cars to the National Railways of Zimbabwe for use on the country's 1067mm gauge track. UWC will provide 100 gondola cars with a solid bottom for the purpose of cross-border shipments. NRZ will ship materials such as chrome ore, grains and coals. Before UWC can deliver on this order, NRZ must obtain an export loan with the help of UWC. After this, UWC will deliver the trainsets within 12 months.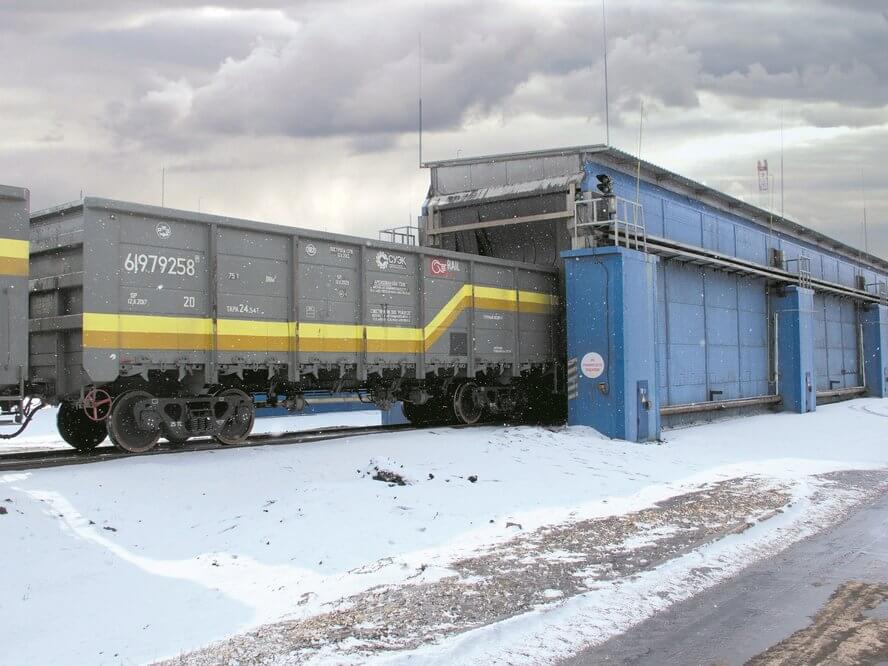 Under this same agreement, UWC will provide spare parts, testing equipment and special tools, as well as after-sales support. This includes training the local staff in railcar maintenance. This training will take place both at the Tikhvin production site in Russia and at the site where the trainsets will be used, in Zimbabwe. This deal comes after a previous supply to the Republic of Guinea of 114 hopper cars. These contracts are increasing UWC's position in the African market.
"United Wagon Company is known as a universal manufacturer on the global market: we can design and produce railcars for any railway gauge and compliant to any railcar construction standard. Despite the African market being highly fragmented, we already have an understanding of its rules and options. The region now witnesses its transport arteries developing rapidly, railways included. In this context, we will continue expanding our exports in the African continent."
UWC Gondola Cars
When designing the gondola cars at the R&D Centre, UWC will comply with international standards. As well as this, they will be suited to the particular conditions in tropical and sub-equatorial climate zones. Each car will have a body volume of 65 m3, a capacity of 54 tonnes and will have 18.6t axle load bogies.
"When choosing a supplier of rolling stock, we evaluate partners by various criteria. Firstly, we assess the supplier's technical capacity and production facilities: from research and design to manufacturing. The supplier's experience of working in similar export markets also matters. We check the actual design of railcars for compliance with the specifications required by us. We examine the railcar performance through tests and also whether maintenance services will be easy to arrange. And, of course, we prefer our partner to have a rep office in the Region to ensure constant contact.
"UWC meets all these requirements. We look forward to expanding our partnership with UWC, as we plan to renovate our railcar fleet, which is quite old. In the mid-term, we will be ready to negotiate more supplies of different railcar types, including tank cars, flat cars and box cars, as well as terms and conditions of setting up a network of railcar maintenance and assembly facilities. The assembled railcars will be operated in the Southern Africa region."
Also read: