United Wagon Company (UWC) has shipped 36 tanks cars to industrial chemicals specialist Khimprom, who will use them to transport sodium hydroxide and other chemical freight.
The financing partner in this agreement was Sherbank Leasing.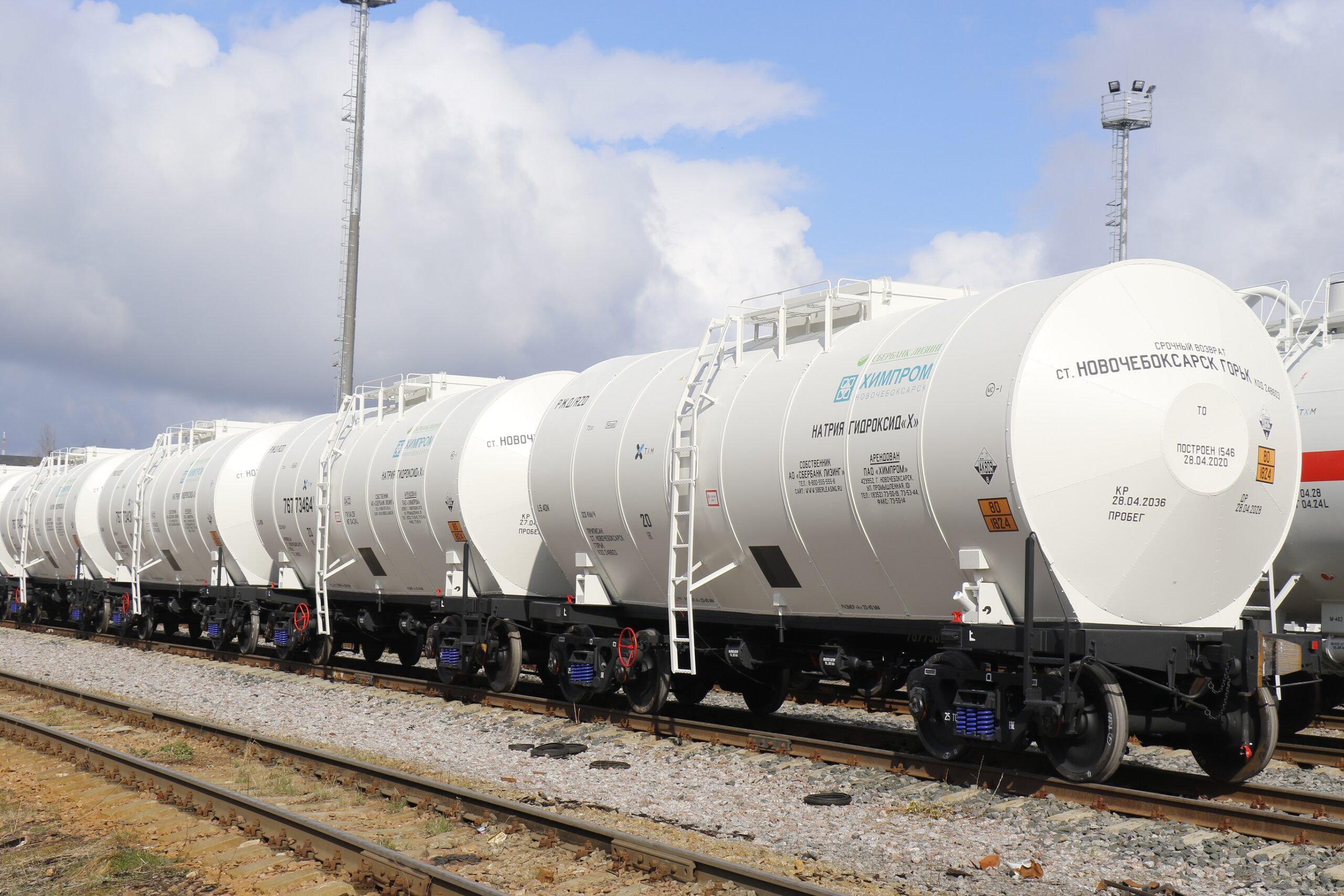 UWC and Khimprom began working together in 2016. Taking in this latest delivery into account, UWC has supplied more than 100 tank cars with thermal insulation to Khimprom. They are suitable for the transportation of a wide range of chemical freight.
"Maintaining a high-quality business culture is important to us, whether through modern corporate governance standards, tight quality controls on production and finished products, or an improved service for our clients. This is why we pay close attention to transportation side of our business and take decisions with great care. Having reliable and efficient rolling stock is hugely important to us. Given our previous experience of operating Tikhvin-produced tank cars for transporting chemicals, we have once again been able to opt for UWC's new generation cars."
15-6900 Tank Cars
The tank cars, model 15-6900, has a tank volume of 54.5 cubic metres and a loading capacity of 73t. This is 5t more than a conventional tank car. The units are made of low-alloy steel. The design is also such that it keeps the freight in a liquid state, stopping it from solidifying.
The tank cars feature model 18-9855 bogies with a 25t axle load. Each tank car has an expected lifespan of 32 years.
UWC says almost 30 percent of all sodium hydroxide freight on the Russian market in 2019 was transported in this model of tank car.
Also read: