United Wagon Company, the largest producer of freight cars in Russia, is expanding into Azerbaijan's rail market.
UWC has signed two agreements for cars manufactured at its Tikhvin site. The first with Soyuzkontakt-Trans, the second with ATU TRANS. The cars will feature 25t axle-load bogies.
Soyuzkontakt-Trans will receive 40 hopper cars for the transportation of grain and grain mill products by the end of the second quarter of 2020. ATU TRANS meanwhile will receive 18 flat cars for the transportation of timber over the same period, with five box cars to arrive by the end of the third quarter.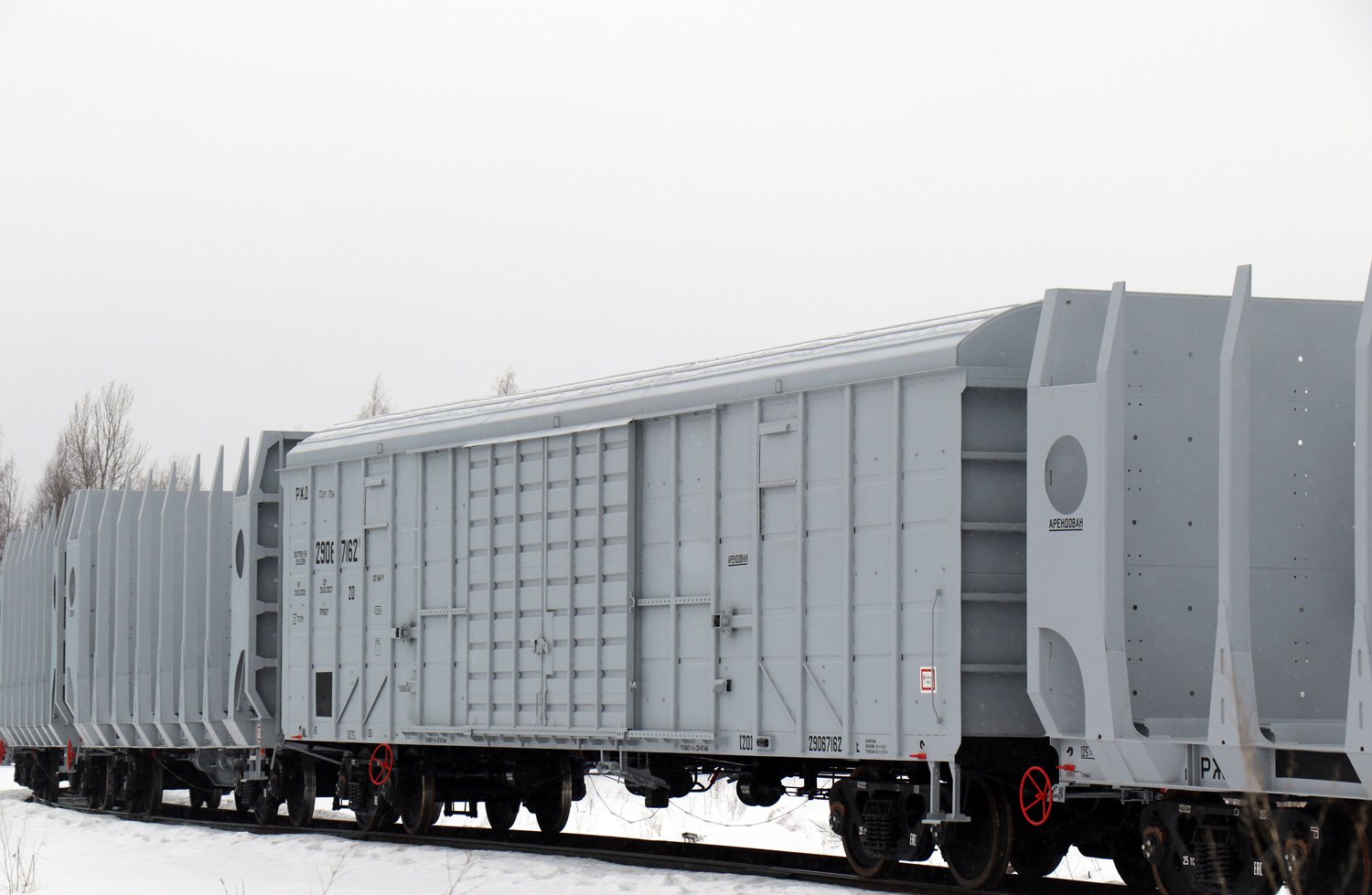 19-9549 Hopper Car
The 19-9549 hopper car is perfect for transporting grain. It has a body volume of 120 cubic metres, while its bogies have a 25t axle load. As a result, the car's entire load capacity of 76t can be used. This equates to the transportation of up to 6 tons of additional freight compared to conventional cars. Such an increase in efficiency will allow operators to cut their required fleet size by up to 15 percent. This will also lead to cost savings with regard to maintenance.
Each car has five loading hatches to allow for an even distribution of freight and to cut loading times.
"Turnover from the import and transit of grain throughout Azerbaijan is increasing rapidly. Our company is keeping abreast of this and striving to be at the centre of a new trend for the increased rail transportation of grain. Based on the recommendation of our Russian partner Sim-Trans Group, we have purchased a batch of Tikhvin-produced cars running on 25t axle load bogies, which can help us to take up leading positions in a competitive market."
11-6874 Box Car
The 11-6874 box car has a body volume of 175 cubic metres and a load capacity of up to 73t. Compared to conventional models, this box car can transport an additional 5 tons of freight. The design is such that it features both top and side loading hatches, which makes it both easier and faster to load bulk freight.
13-6895 Flat Car
The 13-6895 flat car designed for timber transports can carry 30–40 percent more freight compared to standard models thanks to being 60 foot long. It nevertheless remains eligible for the short wheelbase tariff because of its increased load capacity of 72.5 tons and loading length of 18.85m. The car is designed to reduce unused space when transporting packaged freight and prevent it from damage during loading and unloading. The floor design meanwhile means the cars are easier to clean.
An uncoupling system to perform maintenance and planned repair works on Tikhvin freight cars is now in place across the 1520mm track gauge area. There are also warehouses containing the relevant spare parts and components.
"Cars with 25 t axle load bogies appeared in the 1,520-mm gauge several years ago. Tikhvin-produced wagons are now highly regarded for their reliability, increased load capacity, and optimized costs when it comes to transporting freight and maintaining rolling stock. We will soon see all the benefits of operating these new generation cars in Azerbaijan, in particular with regards to our company's fleet."
Also read: