United Wagon Company has delivered tank cars for transporting technical-grade sulphuric acid to Siberian rail operator Transport Logistics Systems.
This is UWC's first supply agreement with TLS. It is also the first time TLS has acquired such specialised new-generation tank cars.
15-9545 Tank Car
The 15-9545 tank cars come with bogies that have a 25t axle load. They have a total loading capacity of 77t and a tank volume of 44 cubic metres. UWC estimates that each tank car can hold almost 12 percent more cargo compared to standard models. The 18-9855 bogies also reduce the cars' maintenance intervals. For these tank cars they are up to one million kilometres travelled (eight years), whereas standard models will require their first repairs after 210,000km. The overall service life of the UWC tank cars is 18 years.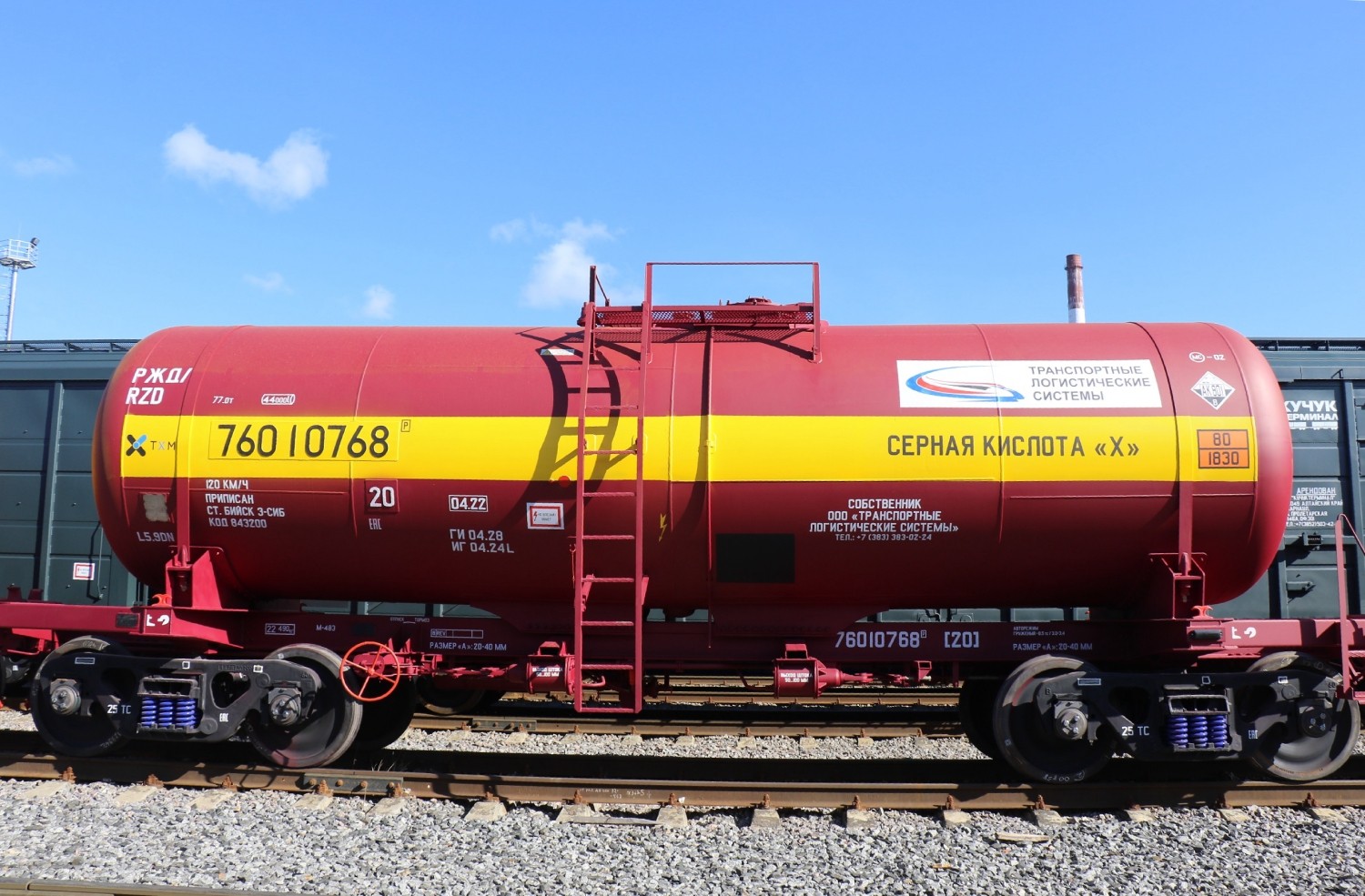 The tank car body has an all-metal welded tank design. It comes with a maintenance hatch with a sealed hinged cover. The upper part of the tank has a pressure/vacuum relief valve. This prevents pressure from building up inside the tank and eliminates vacuum conditions. This valve is protected by a shock-resistant device. The tank is fully sealed so there are no leaks during transport.
"The Siberian region serves as one of Russia's largest transportation and transit hubs. In order to work effectively in this highly competitive environment, companies require not only efficiency and high professional standards from their teams, but also modern rolling stock. Specialized cars on bogies with a 25 t axle load are a relatively recent arrival on the market. We have heard a great deal of positive feedback about working with 25 tf cars, and see this delivery of UWC tank cars as our first trial run, but hopefully not the final step on the journey towards operating a fleet of new generation cars. The rolling stock we have acquired will allow us to ensure the uninterrupted export of our clients' products, while reducing transportation costs per tonne of transported product."
Russia's current fleet of tanks cars capable of transporting technical-grade sulphuric acid is around 3,300.
Also read: