Caltrain has unveiled its new electric train cars – a key component of its electrification project on the corridor from the San Francisco Station at 4th and King Streets to approximately the Tamien Station in San Jose.
These electric vehicles will go into service in 2024 after testing is completed.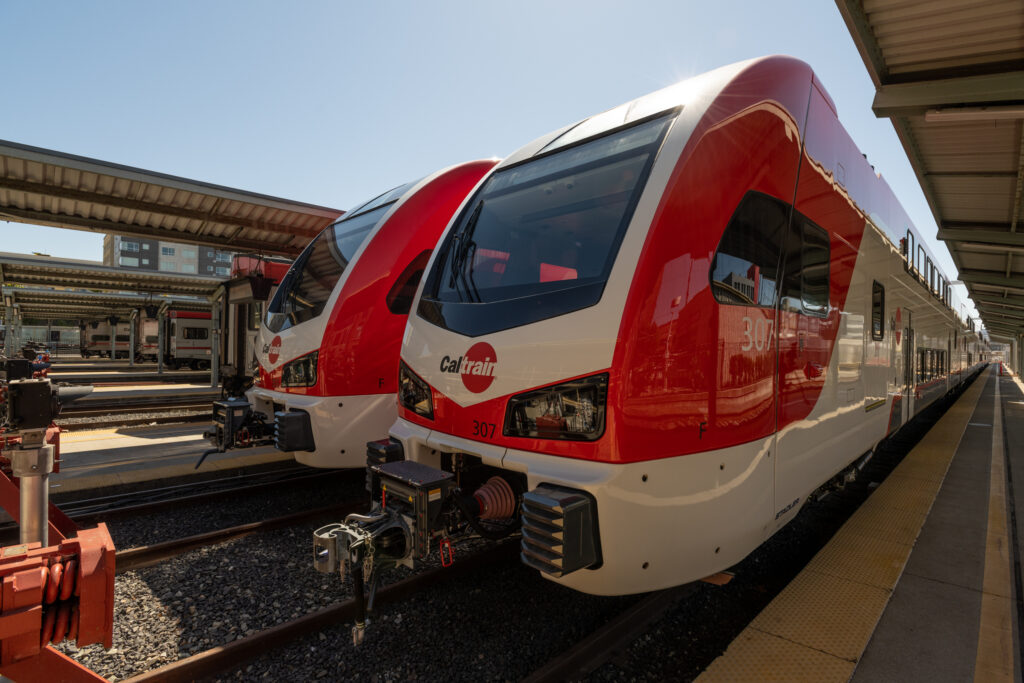 This is the first project in North America in a generation in which diesel trains and their infrastructure components are switched to an electrified system. The project is costing 462 million USD (478.78m EUR) more than originally planned. Caltrain is working with its funding partners as well as federal and state representatives to fill this funding gap.
The new high-performance trains are quieter than their diesel equivalents and also accelerate and brake more quickly.
New interior features include digital onboard displays, power outlets at each forward-facing seat, energy-efficient lighting, security cameras and expanded storage under the cantilevered seats.
Each trainset will have seven cars, compared to Caltrain's current five or six-car trainsets. Its existing fleet comprises diesel locomotive-hauled passenger cars. Electric multiple units are much quicker to accelerate and decelerate. This efficiency will allow Caltrain to expand its service levels beyond the current 104 trains every weekday.
"It's great to celebrate a milestone that will improve daily life for so many people in the Bay Area while combating climate change.
"By increasing passenger capacity along the rail corridor, the electrification of Caltrain helps decrease congestion on local highways.
"That, along with the savings from no longer using non-renewable diesel fuel, will significantly reduce greenhouse gas emissions.
"It's a win-win-win for California, our country, and future generations."
The EMUs were built by Stadler at its Salt Lake City facility. After assembly, they were moved to a site in Colorado for Federal Railroad Administration (FRA) mandated tests.
Over an eight-month period, tests covered braking, propulsion, ride quality, noise and vibration, door operation, positive train control (PTC) and electromagnetic interference.
"We're always proud when a new audience is introduced to our trains.
"Today, the Bay Area will see a modern train, designed for comfort, efficiency and sustainability, and I hope they are similarly proud to be served by these trains."