Stadler has signed a contract with Arriva for the retrofit of the ETCS train control solution GUARDIA on some of the operator's trains.
The contract between Arriva Nederland and Stadler states that Stadler will retrofit 36 trains with the European Train Control System GUARDIA. The contract also includes the homologation of GUARDIA in the Netherlands, Belgium and Germany.
Eight of the 36 trains in the fleet have already been deployed on the international RE18 connection in Limburg. Regional train operator Arriva is the first in the Netherlands to order the system in order to prepare its fleet for the European Rail Traffic Management System (ERTMS). The first of the retrofitted trains will be ready for passenger service by 2022.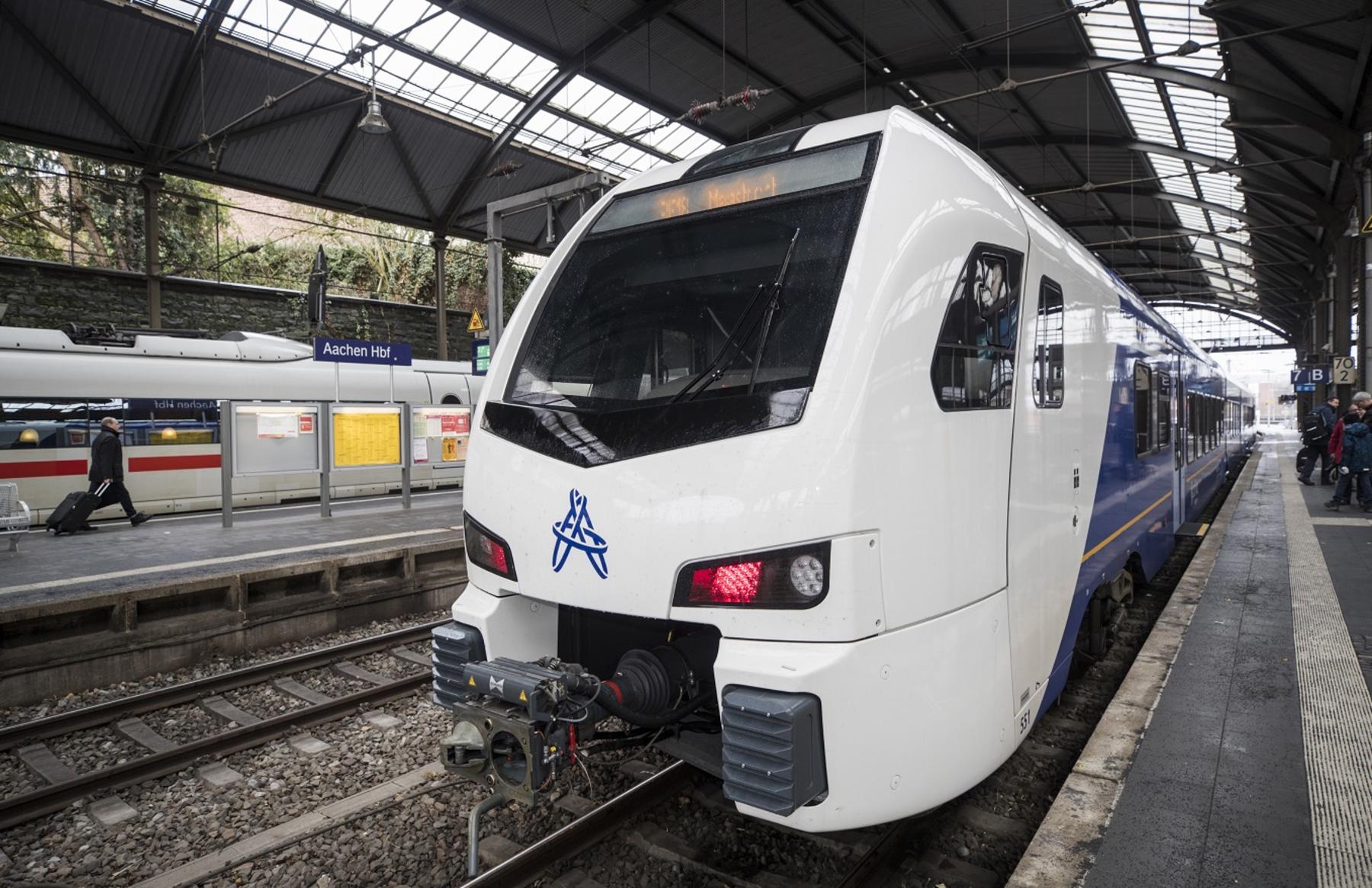 The 36 trains Stadler is equipping with the GUARDIA system are of the type FLIRT. Since eight of them are intended for cross-border transport, the contract also requests homologation in Belgium and Germany as well as the Netherlands. This is the first contract for Stadler for the retrofit of trains with its own ETCS solution.
Stadler's Service Center in the Netherlands will perform the installation of the GUARDIA system on the trains. The contract will run from 2020 to 2024.
"With this agreement, Arriva Nederland underlines the importance of values like safety and innovation. It is great to be a leader in this national and European program as a provider of regional public transport."
The retrofit contract that comes with homologation in three countries is a significant milestone for Stadler in the signalling market.
ERTMS is the European standard for train control, which simplifies the harmonisation of these systems throughout the EU. ERTMS combines an on-board system (ETCS) with one in the tracks. GUARDIA consists of both hardware and software components that are used in the trains. The system allows the train driver to visualise the position of the train, its speed and further data; and all of these data are also sent to a control centre. The train can at the same time receive data about track warrants.
Also read: