Stadler presented its IPEMU Merseytravel Class 777 at InnoTrans today.
'IPEMU' stands for 'independently-powered electric multiple unit', in reference to the trains' battery packs.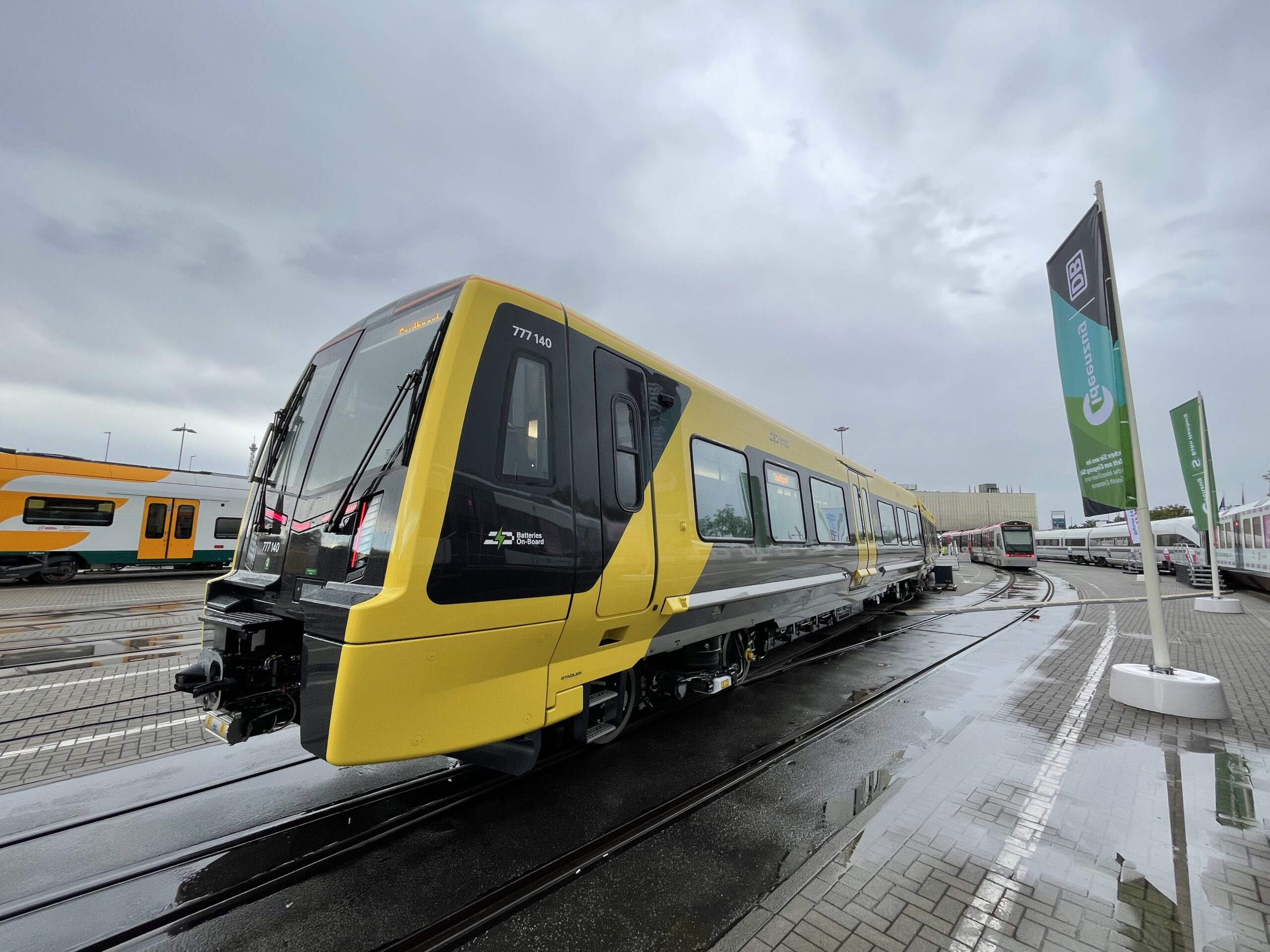 The opening words were spoken by Ralf Warwel, Marketing & Sales Director for Stadler UK & Ireland.
The official presentation was also attended by Metro Mayor for the Liverpool City Region Steve Rotheram. He was pleased to be at the official presentation, he said, viewing first hand the trains that had been "bought by the public for the public, putting the 'public' back into public transport". He also said that the services the IPEMUs would run would be integrated with the city's buses and ferries.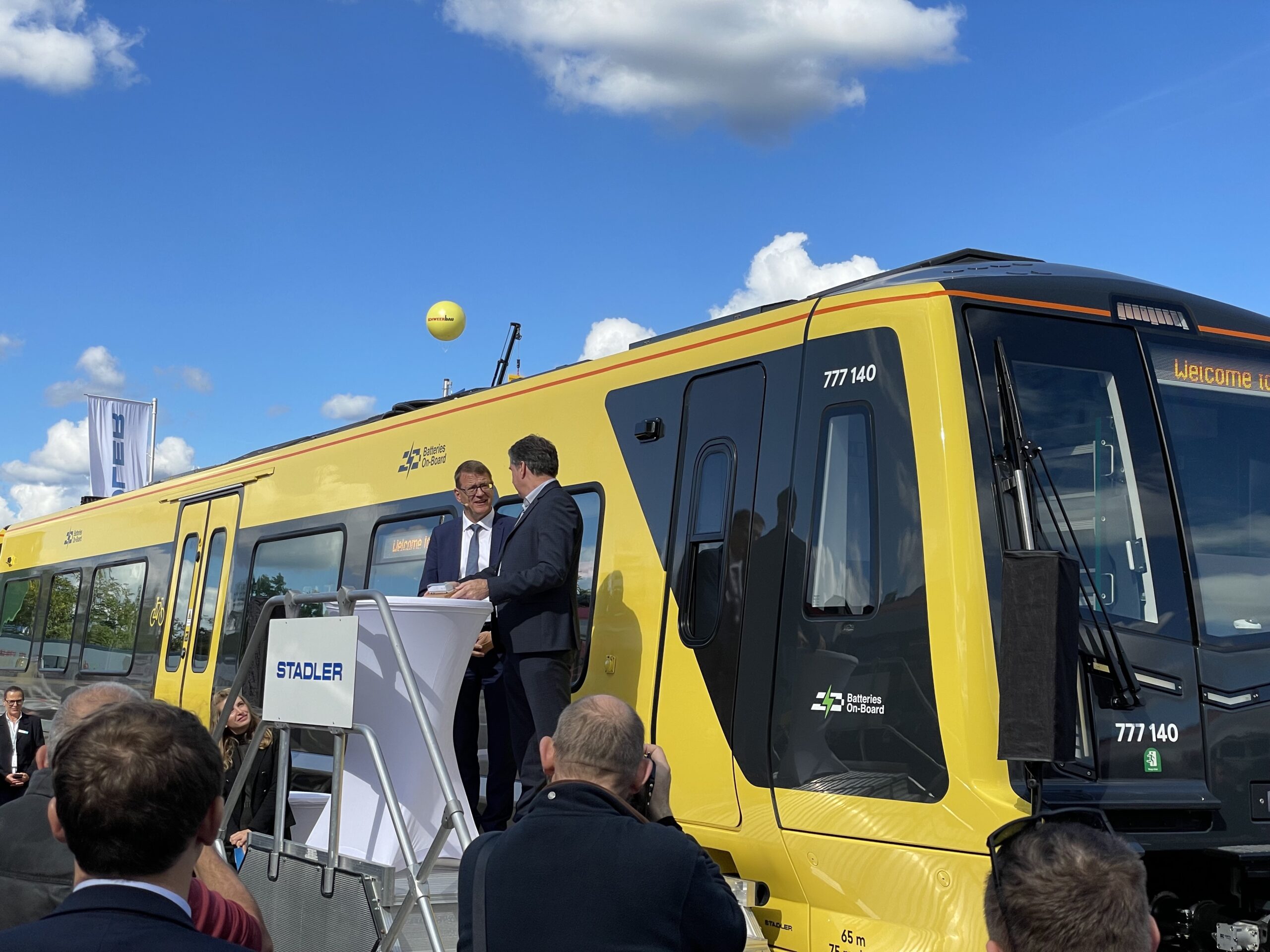 © a2b Global Media
Transport connects people to opportunities, to jobs, to education, to cultural offerings and to each other he said. And these vehicles were a great leap forward for this vision.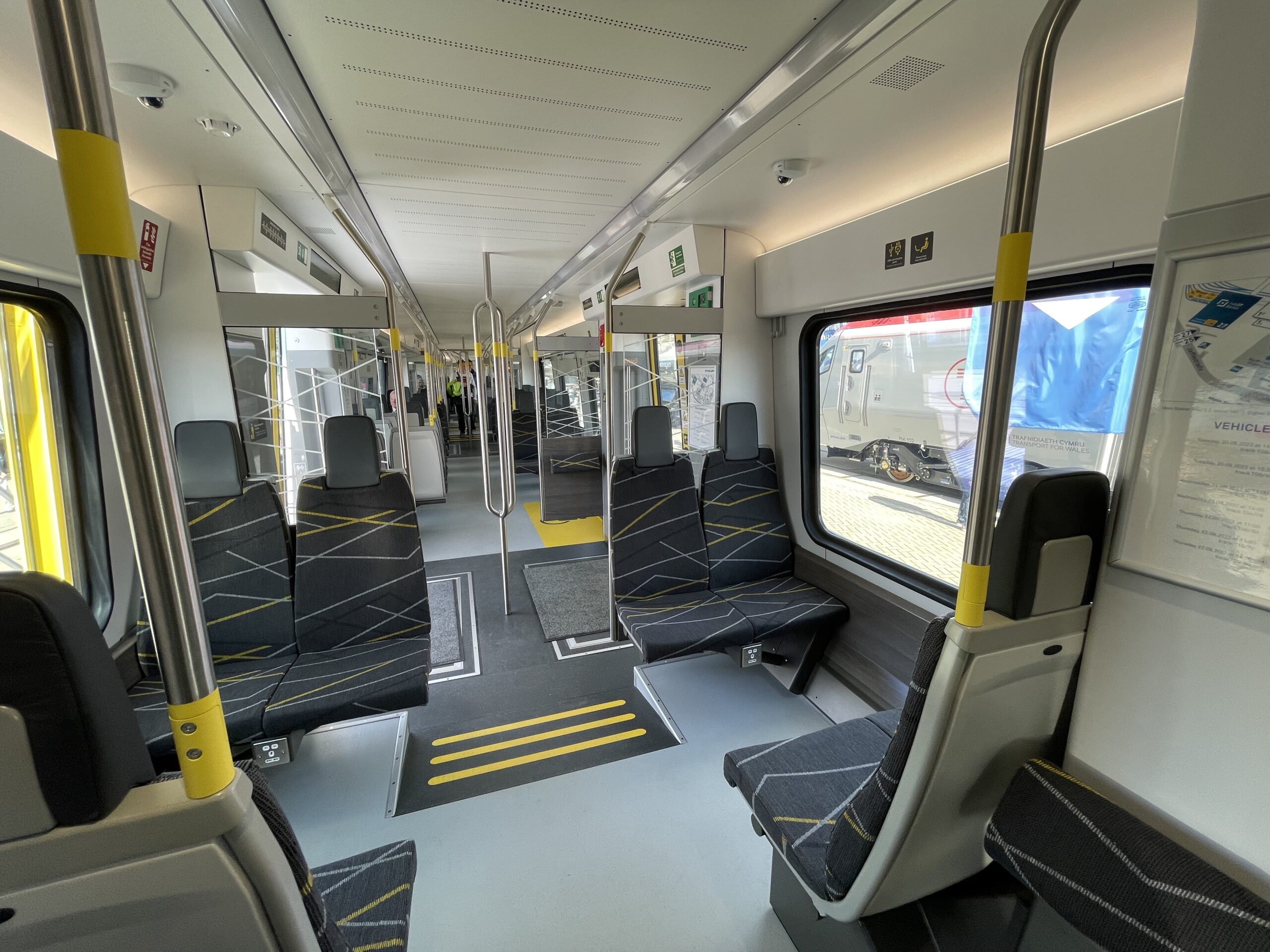 © a2b Global Media
In order to maximise the number of people who can use the Liverpool metro network, 500,000 GBP had been invested in lengthening platforms to accommodate these eight-car vehicles and in making the network's stations overall more accessible.
The Liverpool metro runs on third rail electrification, consequently these trains don't have pantographs. But like other battery-electric trains their batteries recharged when running on electrified track as well as during regenerative braking. The batteries meanwhile allow the operator to extend the range of its network without first having to invest in further third-rail electrification infrastructure. This benefits passengers too as they won't have to switch trains when the 750DC third-rail systems ends.
This is the first battery train to run with 3rd rail in the UK.
The IPEMU batteries have a lifespan of roughly 10 years – more than 10,000 charge/discharge cycles. Even though that's four times the lifetime of a battery in an electric car, it does mean that Merseytravel will have to replace the expensive batteries several times during the trains' lifespan. Battery life-span was also one of the key talking points discussed by the industry at InnoTrans.
Each IPEMU can seat a total of 302 passengers, with 184 seated.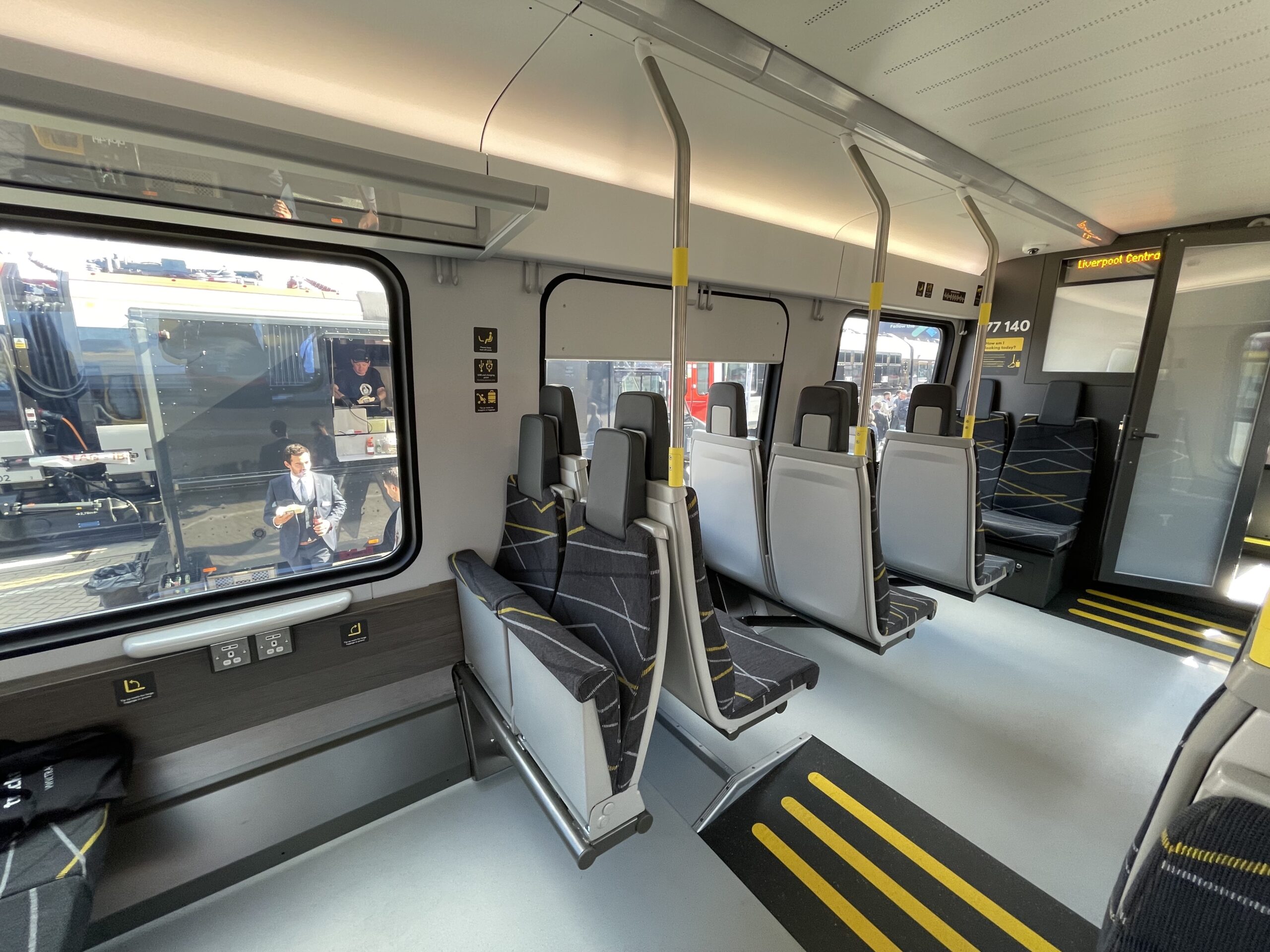 © a2b Global Media
The Metro Mayor was keen to point out that this would be the most accessible fleet in the UK with absolute level boarding and "nothing like the 'mind the gap' situation in London".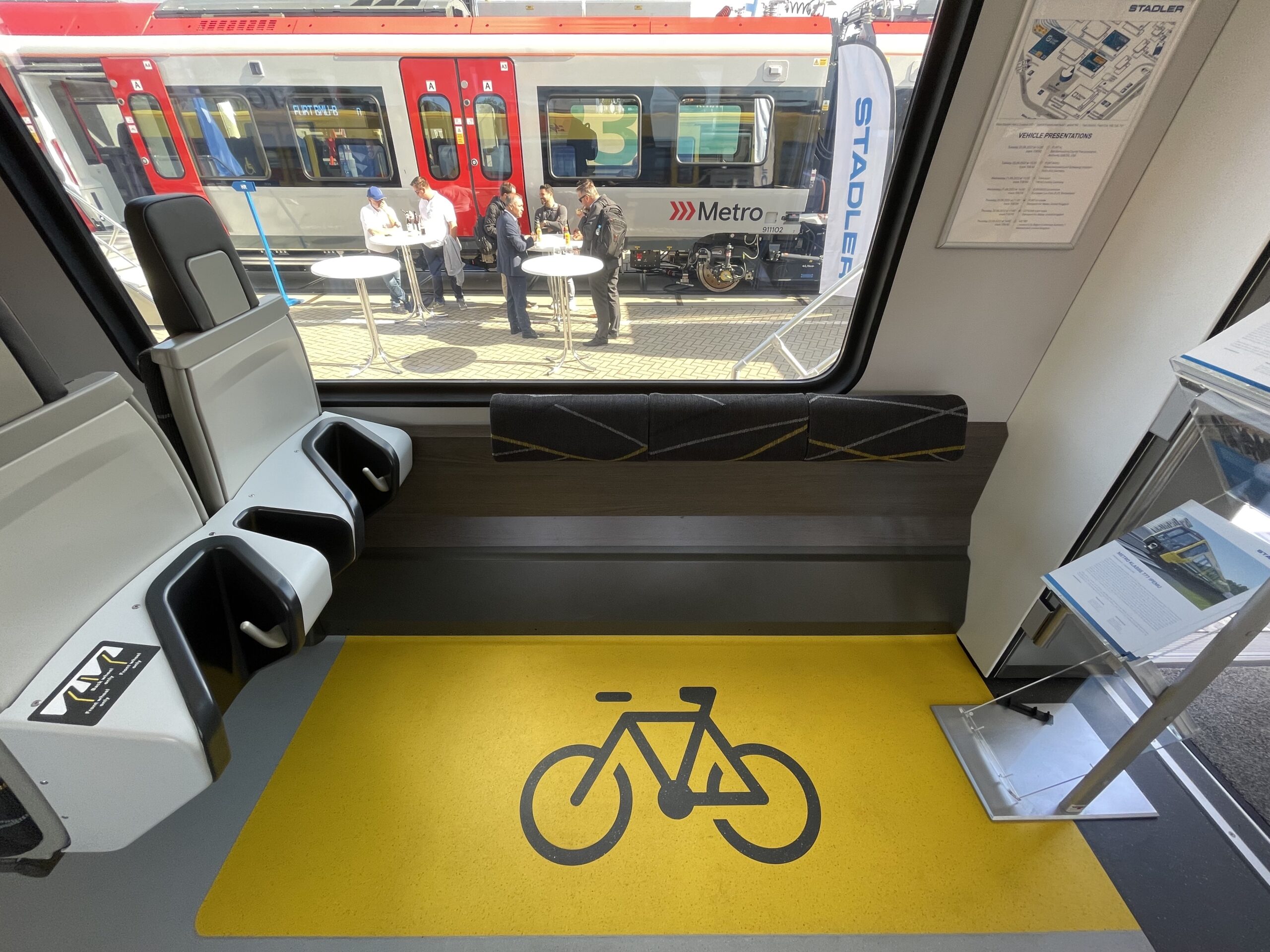 © a2b Global Media