Hitachi Rail and Trenitalia have unveiled the tri-mode 'Blues' battery hybrid train at InnoTrans 2022.
Upon commencing operations in Italy later this year, this will be the first battery hybrid train to enter passenger service in Europe.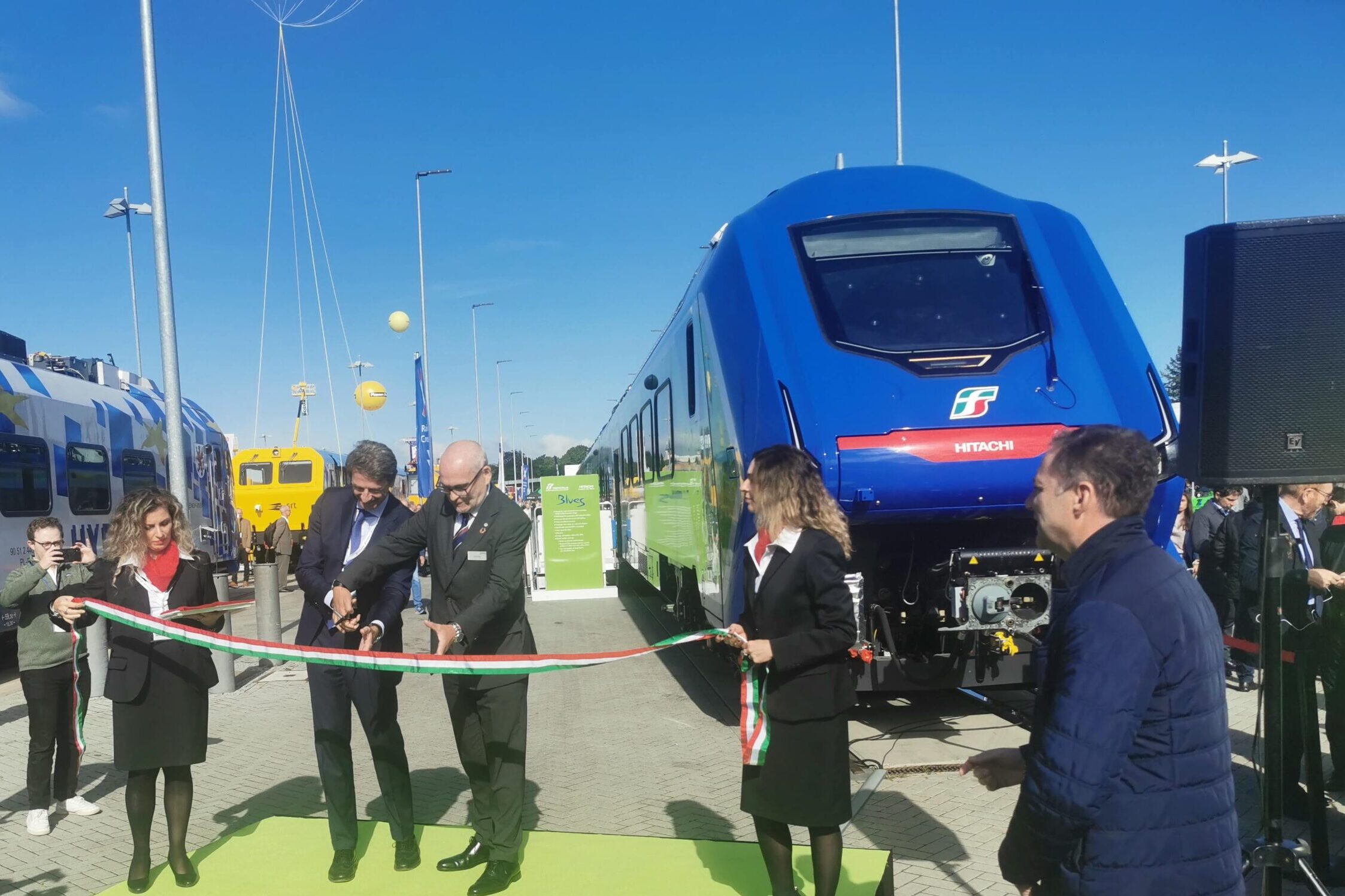 The tri-mode train can operate using pantographs under overhead lines, diesel fuel or battery power and can switch seamlessly between these three modes.
Luigi Corradi, CEO of Trenitalia, argued that this design was currently the most environmentally friendly option for routes that are not fully electrified. He stressed that hydrogen trains may offer eco-friendly travel in the future, but the source and supply of green hydrogen was not yet sufficiently developed for widespread use.
Instead, the Blues model enables operators to use electricity where available, rely on diesel or bio-diesel when necessary, and use the battery-mode to cut emissions when entering stations or travelling through city centres. The vehicle's battery then recharges while the train travels in the other modes.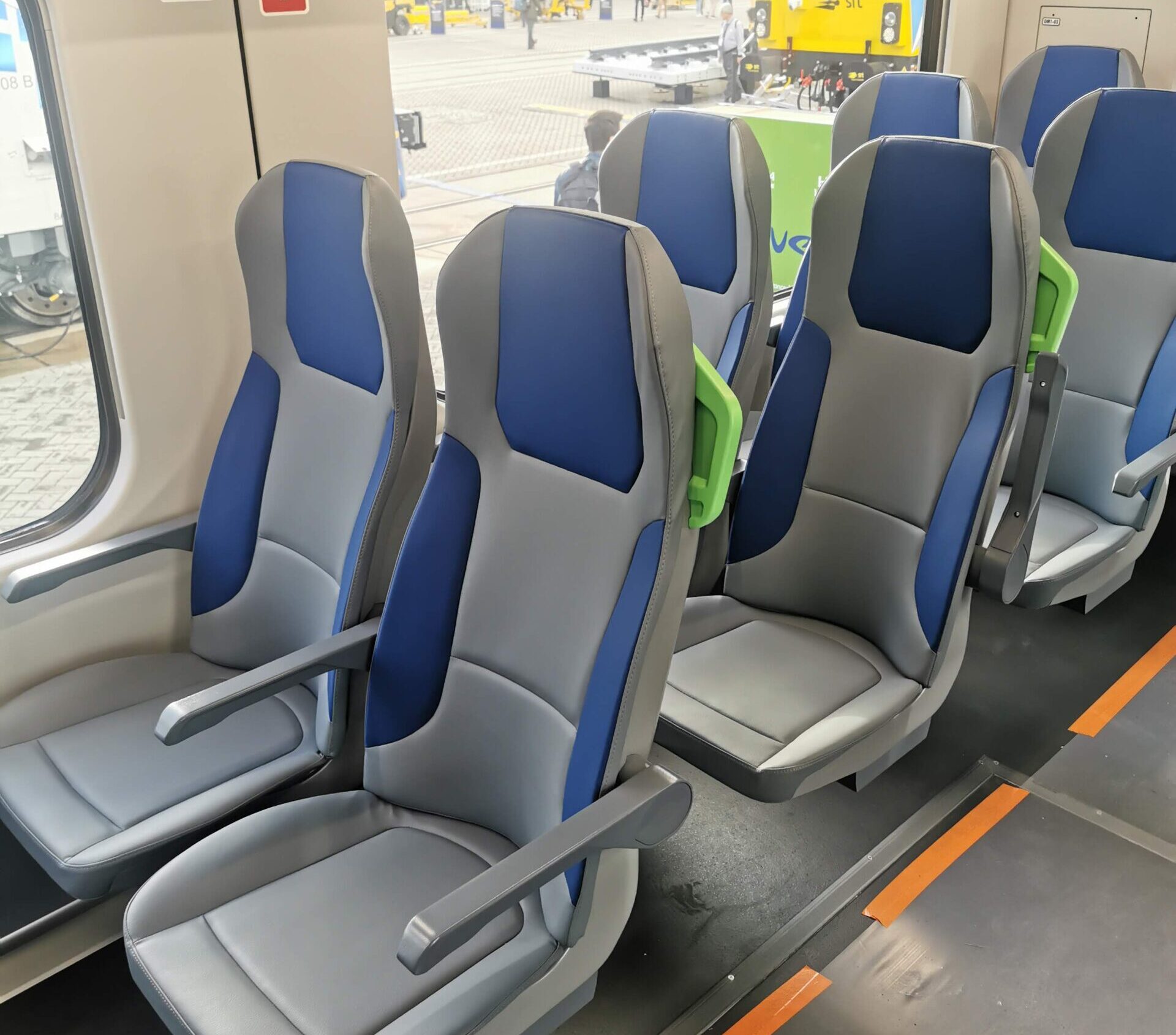 © a2b Global Media
Corradi stressed that the Blues design was also fit for the future, as battery technology continues to develop to offer an extended range that will eventually eradicate the need to use diesel.
In addition, Andrew Barr, Group CEO of Hitachi Rail reinforced the potential of battery-powered trains by presenting the cost-reduction benefits compared to installing electrified catenary lines. Indeed, Barr claimed that battery-enabled trains already reduced the costs of electrification schemes by over 50%.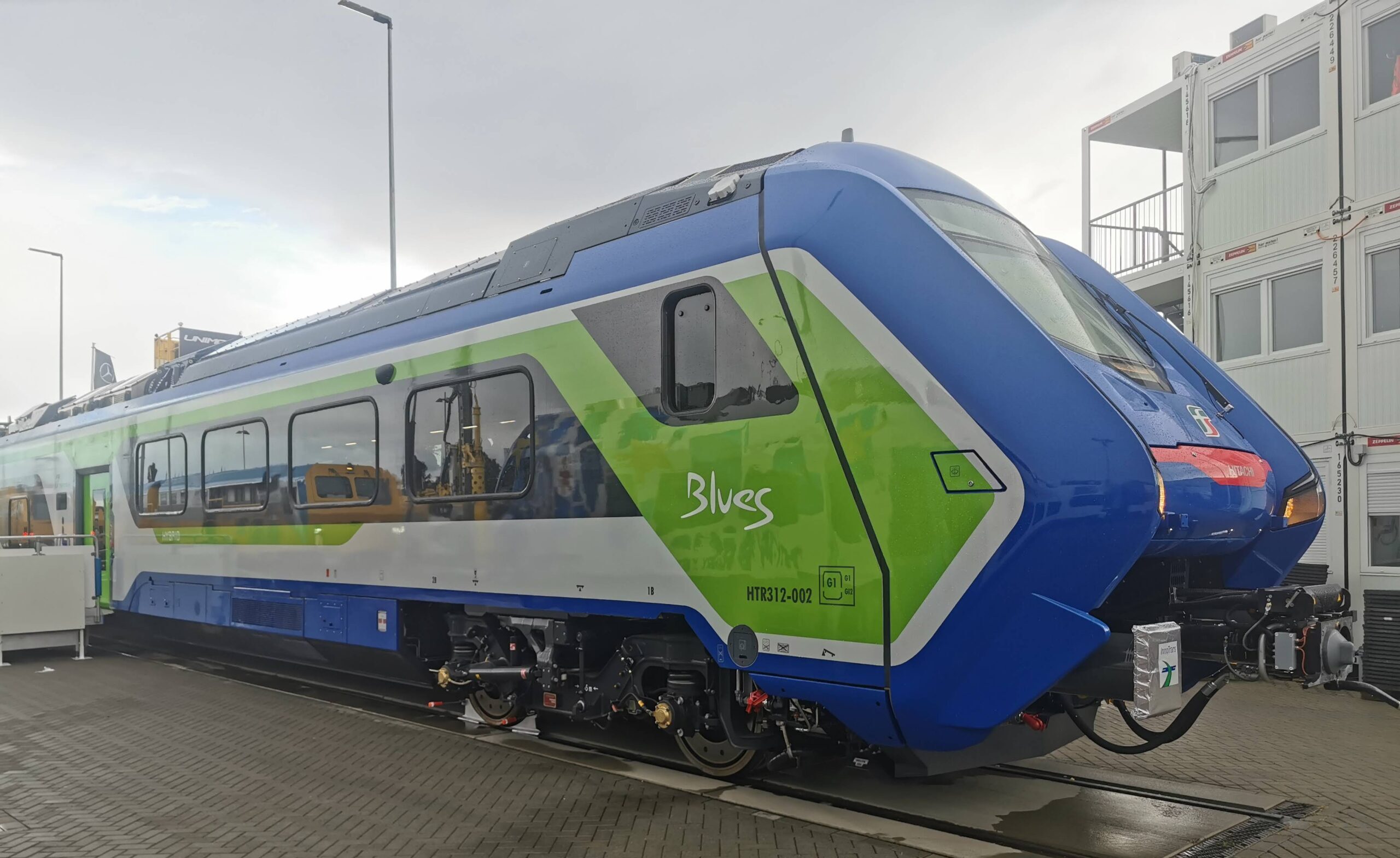 © a2b Global Media
To produce the Blues train, Hitachi and Trenitalia built upon their joint experience in creating the Frecciarossa 1000 high-speed model.
The new train includes the same configuration and standardised parts as the Frecciarossa model, thus making maintenance easier and more cost effective.
However, unlike the Frecciarossa, the Blues model is designed for regional transportation. According to Corradi, regional trains serve 10 times more passengers than high-speed trains, and Trenitalia was therefore investing 8 billion EUR in this sector.