InnoTrans 2000 took place 12–15 September.
It experienced a doubling of exhibitor numbers, reaching 827 from 25 countries. The fair attracted 23,737 visitors over the four days. The year 2000 was the first that the InnoTrans Convention took place, giving the event a clearly structured expert framework programme. This was therefore the year InnoTrans got the three pillars it still stands on today: the exhibition halls, the outdoor display, and the convention.
The Outdoor Display at Berlin Messe opened for InnoTrans 1998 and by InnoTrans 2000 had been expanded to two kilometres up from 800m. It was also the first time the tracks ran right up to the exhibition halls. At 50 exhibits they were completely full.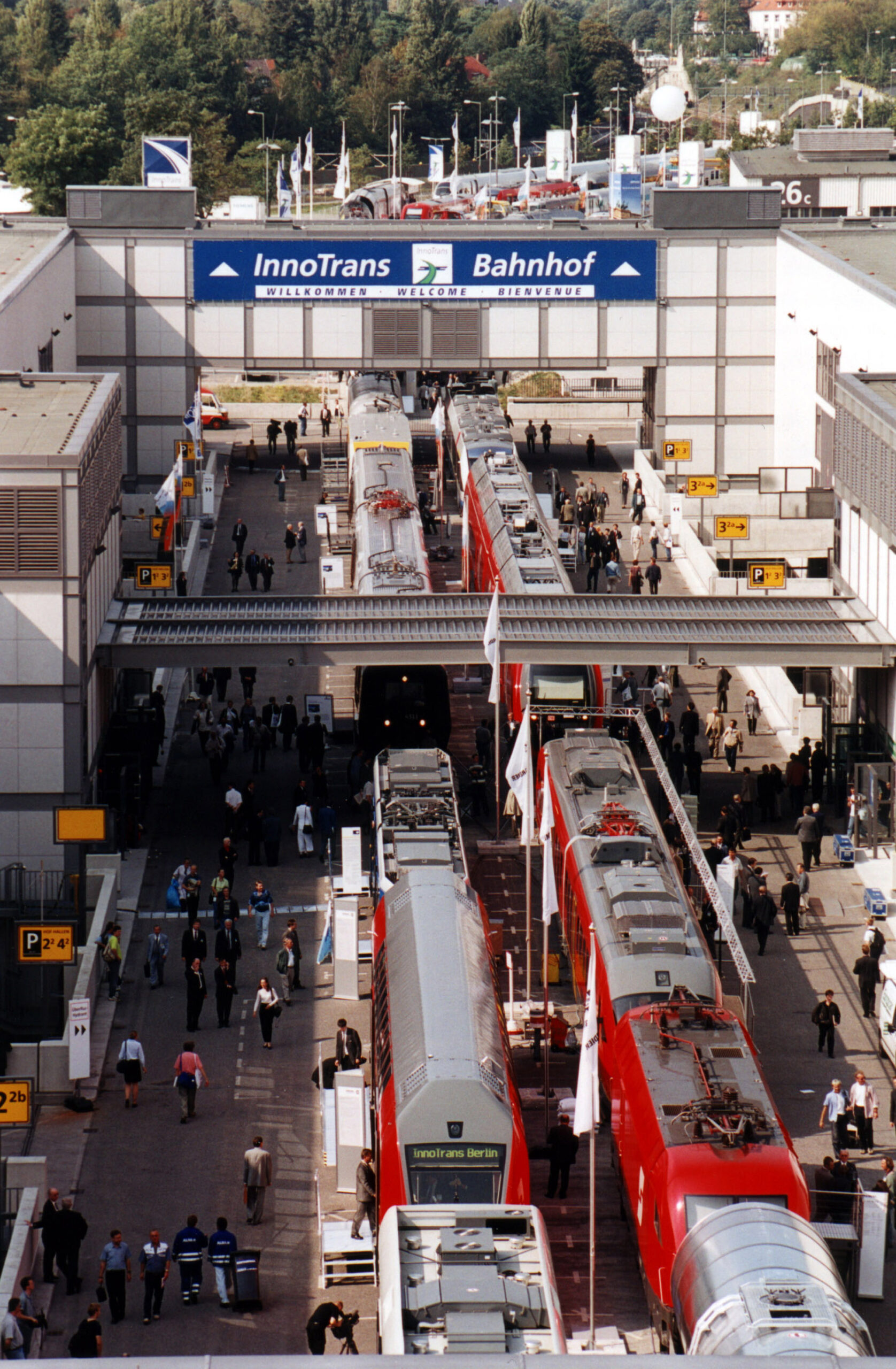 ICE TD
One of the main attractions at InnoTrans 2000 was the ICE TD, the diesel-electric multiple unit built by Siemens and Bombardier for Deutsche Bahn. A total of 20 of these tilting trainsets were built between 1997 and 1999 for DB Fernverkehr. They remained in service until 2017, operating as Class 605s. They entered regular passenger service between Dresden and Nuremberg, and between Munich and Zurich. Both of these routes are only partially electrified, hence the use of diesel-powered trains. Most of the ICE TD trains were taken out of service on 11 December 2016 with 4 of the 20 units remaining available. The ICE TD continued to operate until 1 October 2017 on the route between Hamburg and Denmark. One of the units has been repurposed as the 'advanced TrainLab' (2018), with the purpose of testing new technologies for the rail sector. A second ICE TD acts as a back-up vehicle.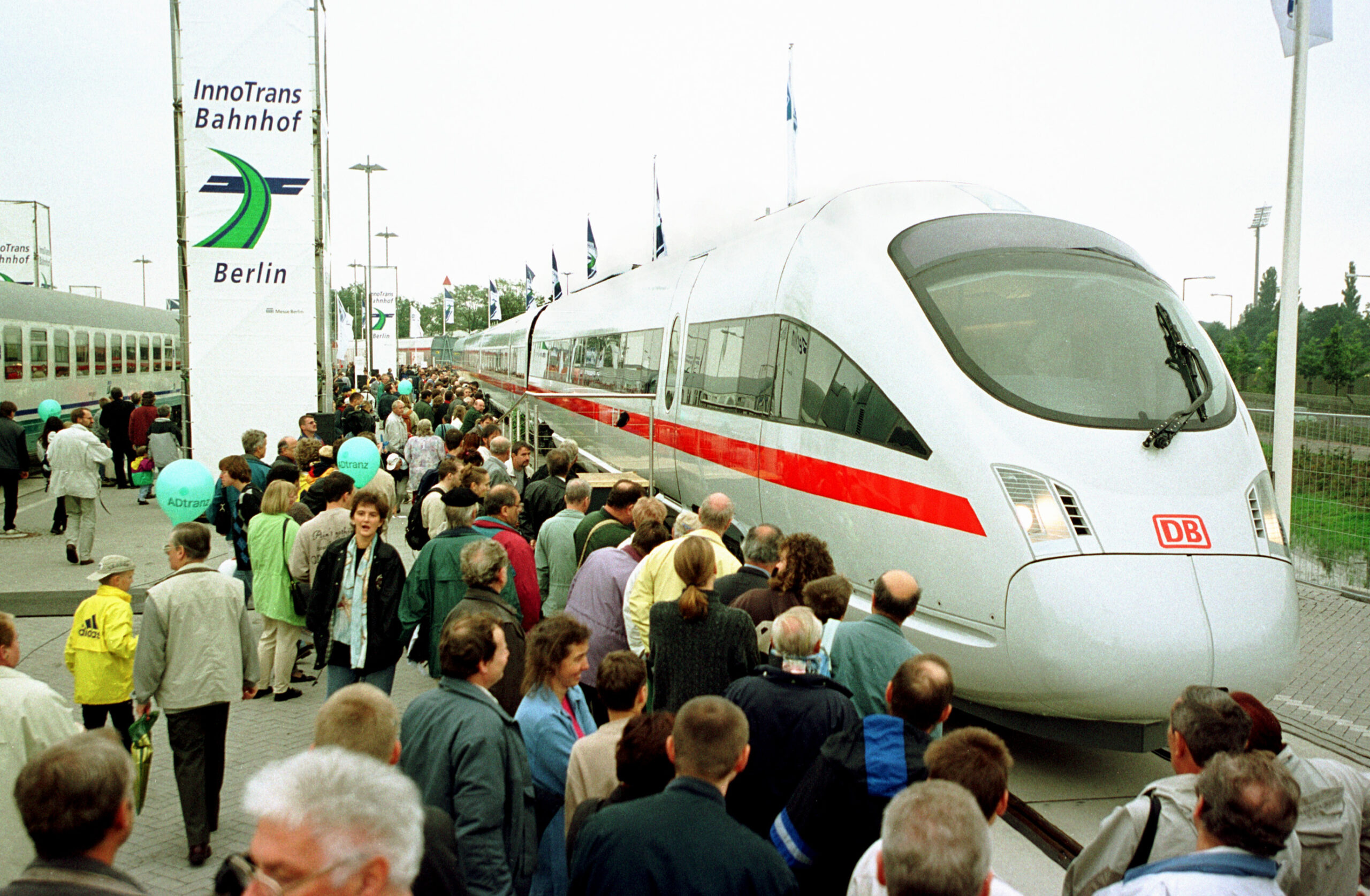 © InnoTrans
Alstom Lirex
The LIREX project was developed by Alstom in co-operation with Deutsche Bahn. It attracted great attention at InnoTrans 2000. LIREX stands for 'Leichter, innovativer Regionalexpress' – 'Light Innovative Regional Express'. The first fully low-floor six-car multiple unit of this type was originally intended as a test vehicle for new technology for regional trains. The project, which was supported in part by the state of Saxony-Anhalt, was a modular multiple unit that could be fitted with electric, diesel-electric or hybrid traction. The concept was developed further, resulting in the Coradia Nordic and the Coradia Continental.
Also read: