Bombardier Reveals New Battery-powered Train in a World First
On 12 September Bombardier revealed its emission-free, energy-efficient, low-noise battery-powered train to the public for the first time. The BOMBARDIER TALENT 3, an electric-hybrid train, left the company's Henningsdorf site near Berlin for the first time, an event that was witnessed by Parliamentary State Secretary at the Federal Ministry of Transport and Digital Infrastructure Enak Ferlemann and Transport Minister for the State of Brandenburg Kathrin Schneider.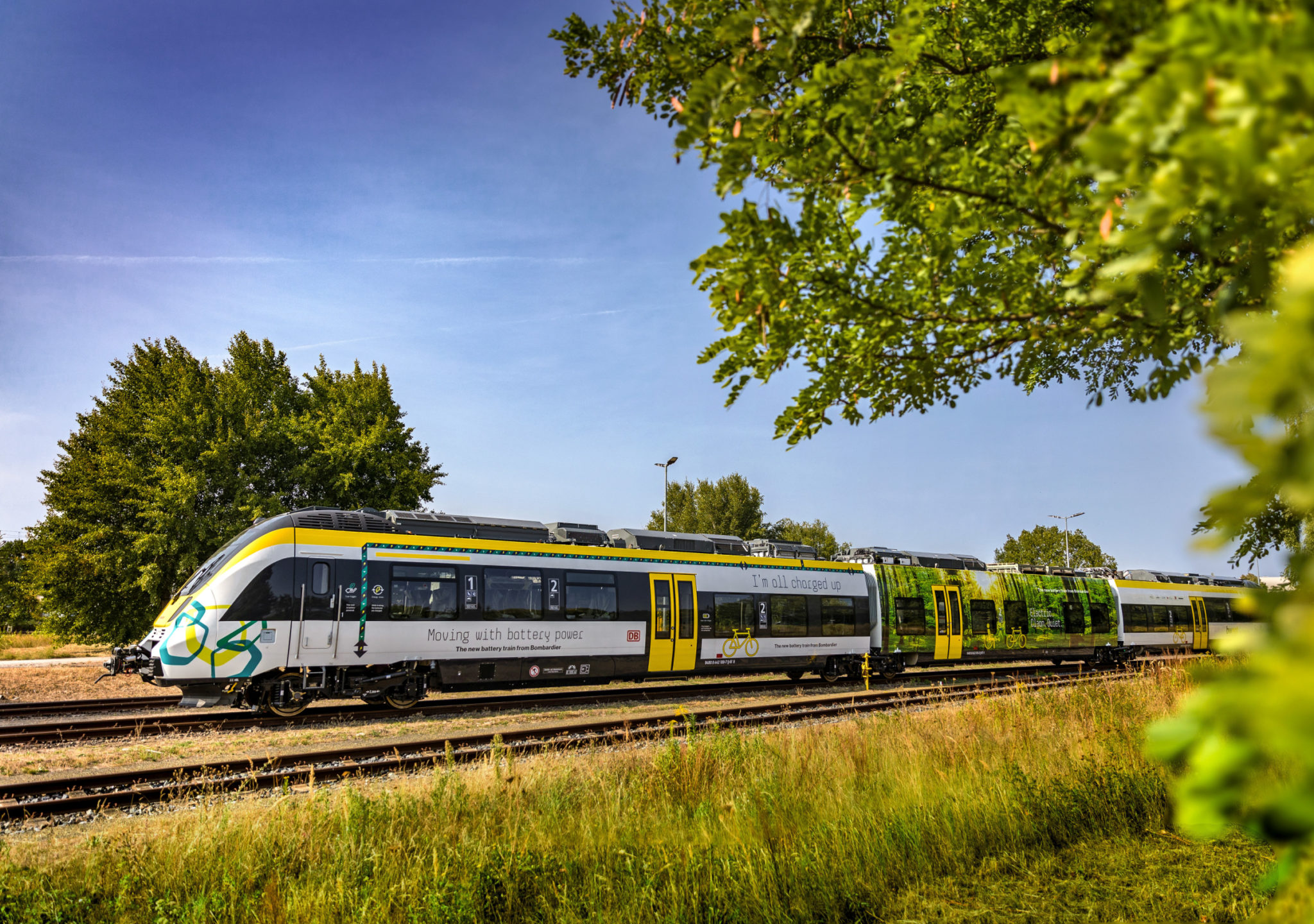 The goal is to move away from diesel on partially electrified routes. The battery units on the trains mean non-electrified gaps can now be bridged with electric power, which has the potential of being much cleaner, especially when the source of the electricity is renewable.
It is the first time in more than sixty years that a battery-powered train is to go into passenger service in Europe. It produces no harmful emissions and sets high standards when it comes to efficiency and recyclability as well. Its noise output is only roughly fifty percent that of a modern diesel train. The Technical University in Dresden performed a comparative analysis and found that the battery-operated train clearly outperformed alternatives with regard to total costs throughout the train's service life, which is expected to be thirty years.
Michael Fohrer, Head of Bombardier Transportation Germany, said:
"With our new battery-operated train we are putting real innovation on the tracks. This train is Bombardier's technological response to challenges such as air pollution, climate change and scarcity of resources. Around forty percent of the German rail network is not electrified. The Bombardier battery-operated train is an attractive option to counter that, both economically and ecologically speaking."
The Future of Battery Power
The outlook for battery-operated trains is good. As progress is made in battery technology the trains will be able to increase the distances they will be able to cover without having to resort to overhead lines or third rails. The prototype presented to the public is fitted with four of Bombardier's MITRAC traction batteries. This train has a range of roughly forty kilometres. However, by 2019 it is expected that the next generation will be able to travel for up to a hundred kilometres before the batteries need recharging. Deutsche Bahn will run a twelve-month trial of the current prototype in the Alb-Lake Constance region starting in 2019.
The German government subsidised and supported the development of this battery-powered train, awarding Bombardier four million euros as part of its innovation programme for electro-mobility. It was during InnoTrans 2016 that Germany's Federal Ministry for Transport and Digital Infrastructure approved the four million euros of funding. Bombardier will give members of the press a tour of its Henningsdorf site, including the production facility for its TALENT electric multiple units, during InnoTrans 2018. Austrian Federal Railways will exhibit a recently purchased TALENT 3 (not battery-powered) at this year's show.