EC Refers Luxembourg Greece Romania to CoJ
The European Commission has referred Greece, Luxembourg and Romania to the Court of Justice of the European Union for failing to transpose Directive 2012/34/EU, relating to the establishment of a single European Railway Area.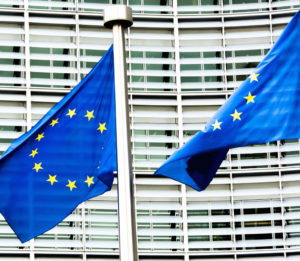 The Directive is intended to strengthen the role of national rail regulatory bodies, specifically in regards to their competence for rail facilities including terminals and stations. The Directive requires Member States to model their dealings with infrastructure managers on multi-annual contracts setting out mutual obligations relating to the structure of payments and the service quality of infrastructure to be provided to railway undertakings.
The Directive also requires financial transparency; railway undertakings and infrastructure managers are required to keep and publish separate accounts and control financial flows.
Member States were to bring measures which complied with the Directive by 16 June 2015. Greece, Luxembourg and Romania have failed to do this. The Commission subsequently sent these three Member States a letter in July 2015, which gave them formal notice. There followed a reasoned opinion in February 2016, sent by the Commission. The Directive remains untransposed into national law, and the measures have still not been adopted. Therefore, the European Commission has taken the decision to refer these three Member States to the Court of Justice of the European Union.
In reference to the procedure set out in Article  260(3) of the Treaty on the Functioning of the European Union (TFEU), the European Commission will request that the Court of Justice of the European Union impose a daily penalty payment on Greece, Luxembourg and Romania until such times as the law is fully transposed into national legislation. The penalty proposed by the European Commission is €30,310.80 for Greece, €8710.00 for Luxembourg and €29,091.40 for Romania.
The European Commission has taken this decision as the failure to transpose the Directive into national law risks the fragmentation of the internal market and puts secondary acts relating to the Directive at risk.