Deutsche Bahn has connected the last of 28,000 points to sensors, turning them into smart points.
The smart points record around the clock if they are working correctly or whether they are experiencing problems. This means upcoming problems can be detected and addressed before they even arise. Last year Deutsche Bahn was able to prevent 3,600 defects thanks to this technology, making trains run more reliably.
The final set of smart points has now been installed in Halle (Saale) – a milestone for predictive maintenance. Deutsche Bahn has invested around 66 million euros into this new technology.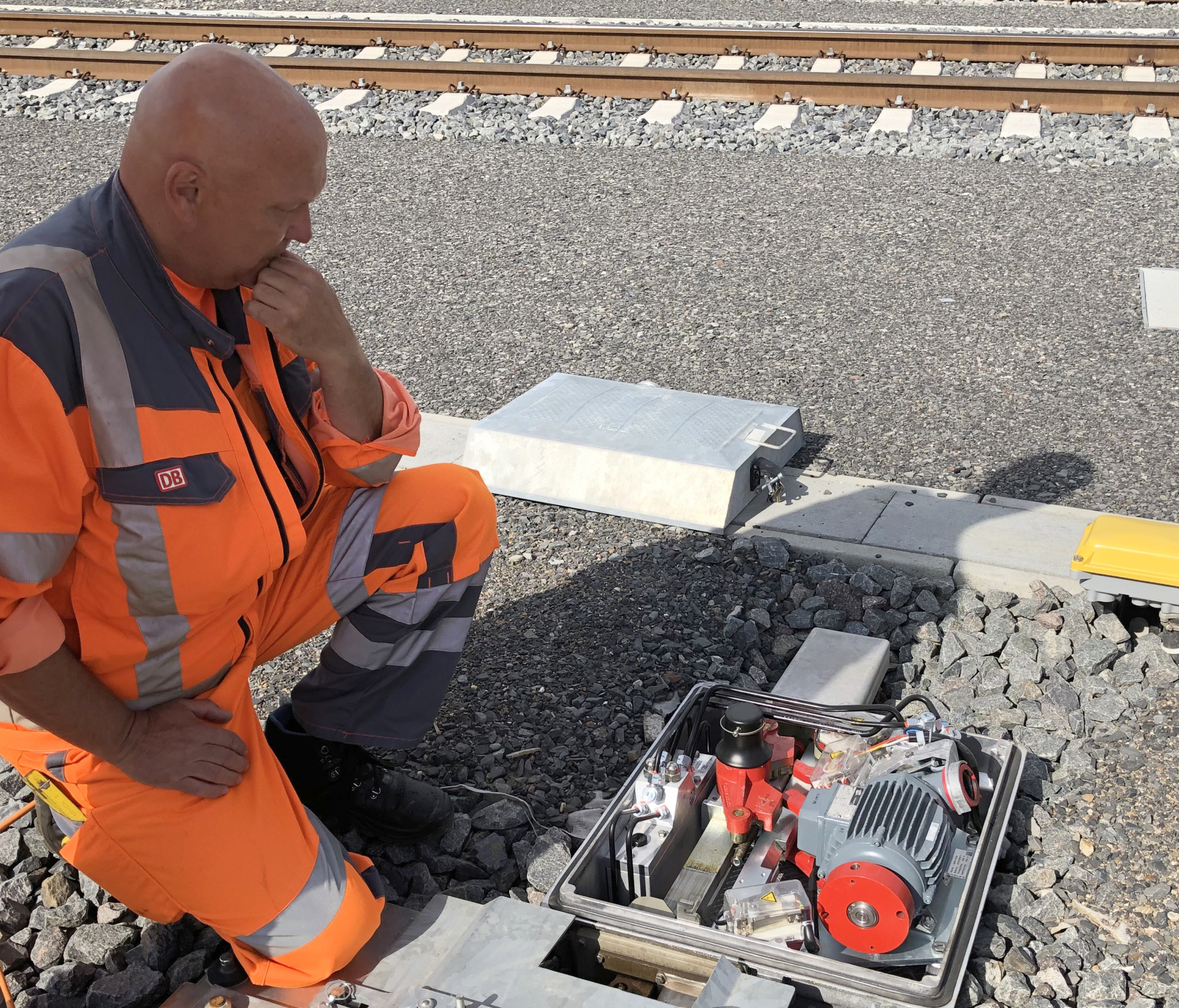 At the heart of this monitoring process is a sensor that sits on the power cable of the point motor. When the set of points is operated for an upcoming train, the sensor inductively measures the required electricity. If the determined value deviates from the motor's standard energy consumption, the maintenance crew is informed. Using the incoming data they can diagnose early the extent of the fault and what preventive measures are necessary to avoid an actual defect.
In order to fully exploit the potential of predictive maintenance for reliable railway operations, Deutsche Bahn will also digitally monitor an additional 18,000 switch heaters by the end of 2020. By 2021 there will also be sensors that can keep an eye on the material and location of the points. Further applications of this smart technology, such as at level crossings and signal boxes, are currently being explored by Deutsche Bahn in pilot projects. All the digital data come together in the DIANA diagnostic platform to provide a full picture of the condition of the infrastructure.
Improving the reliability of the railway network is a key part of increasing capacity and getting more people travel by train instead of more polluting alternatives. Sensor technology is an important milestone towards the goal of infrastructure 4.0.
Also read: