From 14 June the new Alstom Coradia LINT Trains ordered by Bayerische Oberlandbahn (BOB) in December 2018 will enter service.
The introduction of the new trains marks the start to a fleet replacement programme in Upper Bavaria. Starting with the full new timetable in December 2020 the operator will be able to offer more capacity and more connections.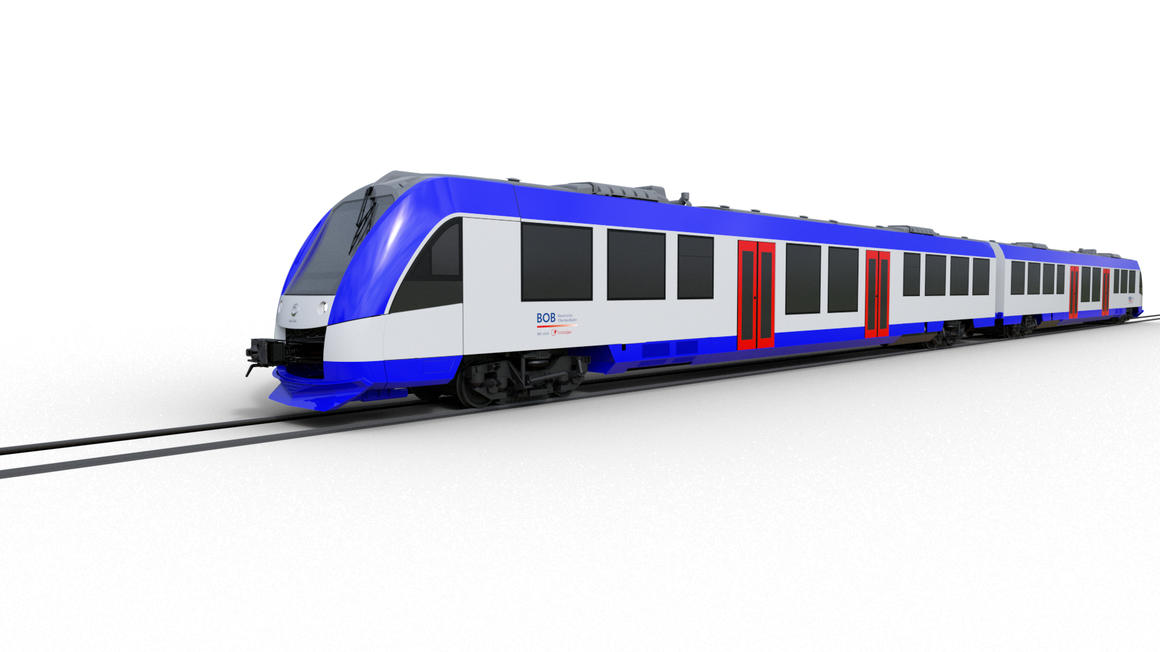 Bavaria's transport minister Kerstin Schreyer, together with Ilse Aigner, president of the Bavarian state parliament, the director of Bayerische Eisenbahngesellschaft (BEG), Transdev, and Bayerische Oberlandbahn GmbH, officially gave the launch signal for the fleet exchange at Holzkirchen station.
"The new modern vehicles will bring real added value. Fewer cancellations, more punctuality, longer trains and additional connections – these things are all good news for passengers on the routes from Munich to Lenggries, Tegernsee and Bayrischzell."
The first nine new vehicles will enter service on 14 June. A further 16 will then be added by the end of August. When the major timetable change comes into effect on 13 December, the entire fleet with a total of 31 new vehicles will be in service.
"The fleet exchange is an important step towards modern mobility in the Oberland. This will allow us to bridge the period up until the complete electrification of our routes."
The new LINT trains, which will operate under the BRB brand, will be much quieter than the current fleet. Modern diesel trains produce far fewer emissions than their older counterparts. They can also run in multiple traction formations, meaning they can be made longer when the need arises.
Six additional trains paid for by the state of Bavaria (in addition to the 25 ordered by BOB) will increase capacity and make further services possible.
"From December 2020 we're expanding our services. On weekdays we're expanding our half-hourly services in the morning and evening for commuter traffic."
There will be more seats across the entire network and on services used by daytrippers and holidaymakers.
Chairman of the Management Board at Transdev GmbH, Tobias Heinemann, said it was the company that was paying for the fleet exchange, something that hasn't been done in Bavaria before.
Also read: