The Board of Directors of the San Bernardino Country Transportation Authority (SBCTA) have given the green light for a Memorandum of Understanding (MoU) with XpressWest to explore the option of a privately funded high-speed railway line between Rancho Cucamonga and Las Vegas.
XpressWest currently plans to run services between Las Vegas and Apple Valley through Cajon Pass along the Interstate 15 freeway. The eventual aim is to link the railway line with the Rancho Cucamonga Metrolink station. Both phases would be built privately and managed by XpressWest.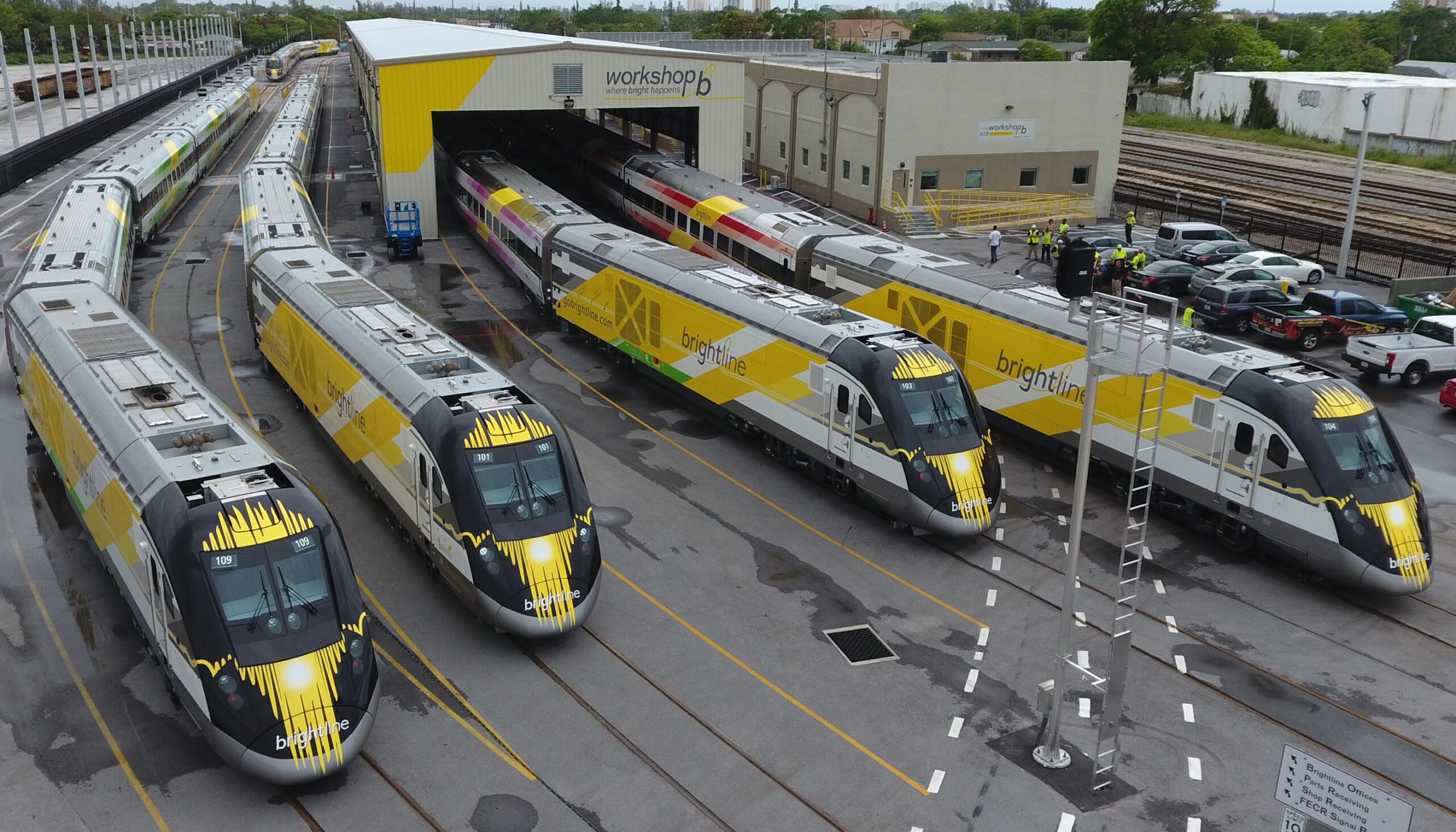 The MoU outlines how SBCTA and XpressWest would work together as well as with other stakeholders in order to assess design and right-of-way matters.
"SBCTA is eager to explore innovative transportation solutions that incorporate emerging technologies, reduce the carbon footprint and protect the public interest. The MOU allows us to work with Xpress West in looking outside the box in considering the possibility of a privately built and managed rail system through the Cajon Pass between Apple Valley and Rancho Cucamonga."
One month earlier the SBCTA Board asked employees to evaluate the feasibility of tunnelling between Rancho Cucamonga station and Ontario International Airport (also in San Bernardino County, California). The Boring Co. submitted an unsolicited proposal to build this tunnel to increase connectivity to the airport. Should the tunnel be a viable prospect, the Board will entertain the idea of starting a competitive procurement process.
What Is Xpress West?
The rights for the high-speed rail proposal belong to Virgin Trains USA, which operates what was formerly the Brightline service in Florida. XpressWest is hoping to break ground in the second half of 2020. The initial phase will feature a 170-mile railway line that will run electric trains at speeds of 200mph.
Currently, 85 percent of trips between the two terminuses are made by car. The train journey would take 85 minutes, more than halving travel times compared to driving. The goal would also be to price tickets competitively so that taking the train would be cheaper than the combined cost of fuel and parking.
The goal timeline would see services commence in 2023.
"We're grateful that companies such as Xpress West see our county as a promising and nurturing environment for emerging technologies and new solutions to our transportation challenges, and we look forward to exploring this innovative concept with them.
"Investments like the one here not only answers a need, but can introduce billions of dollars of jobs and development to our region. We're eager to see how this plan fits in to our county's increasingly vital role in connecting people and places throughout Southern California and beyond."
SBCTA is overseeing the development of the Arrow Service, a 9-mile commuter service between Redlands and the Metrolink San Bernardino Line, which will operate Stadler's H2 hydrogen FLIRT trains. The San Bernardino Line includes the Rancho Cucamonga station.
Also read: