25 More Light Rail Vehicles for San Diego
Siemens Mobility has been awarded a contract for 25 S700 low-floor Light Rail Vehicles (LRV's) from San Diego's Metropolitan Transit System (MTS).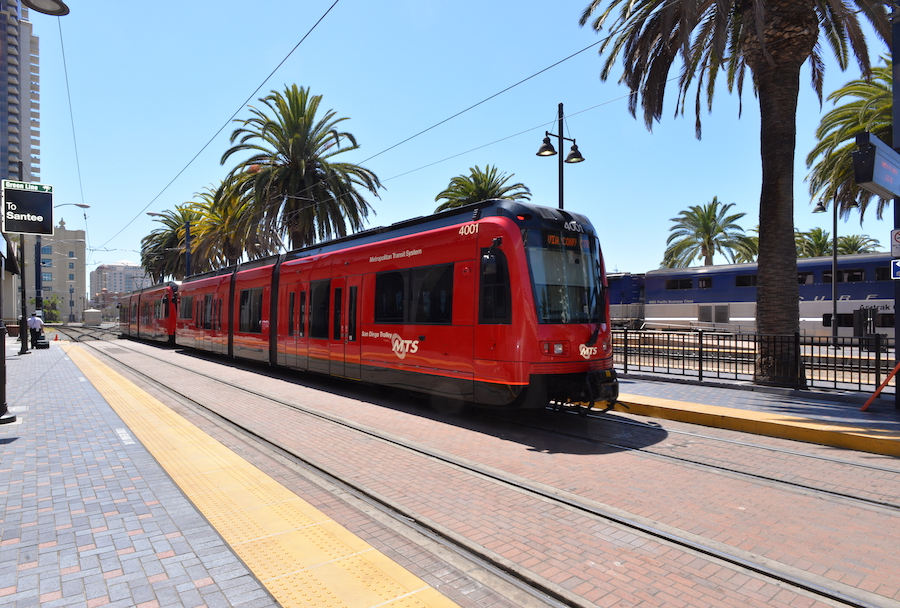 Changing Standards
The new vehicles, which will replace the existing Siemens Mobility high-floor SD100's, will operate on the entire 53-mile MTS light rail network and include the 11-mile Mid Coast Trolley extension. The purchase will complete the city's transition to a fully low-floor and accessible fleet, a process which began in 2004 and should be complete by 2021.
Designed and manufactured by Siemens Mobility at its Sacramento facility in California, the S700 cars are the latest advancement in the S70 low-floor platform. Distinguishing features include an open and spacious low-floor interior with wide aisles which make it easier for passengers, wheelchairs and bicycles to navigate. Energy efficiency also features with LED lighting which uses less energy and last longer.
CEO of the Metropolitan Transit System, Paul Jablonski, said:
"The standards and expectations for public transit continue to change and we are committed to meeting the needs of our current future riders."
MTS and Siemens Mobility
MTS and Siemens Mobility's relationship began in 1980 when it placed an order for 71 high-floor U2 models, further orders followed in 1993, and in 2004 MTS placed the first order for 11 low-floor S70 models as passenger expectations of accessibility on public transport began to change. 45 S70 vehicles are currently being delivered as a result of a previous order.
President of Siemens Mobility's Rolling Stock business in the US, Michael Cahill, said:
"We are grateful for the longstanding partnership we have had with MTS. San Diego's transit system is the longest running modern light rail system in the US, and it has been a privilege to participate in its continuous growth."
Paul Jablonski added:
"MTS operated one of the most efficient and reliable light rail systems in the US and a large part of our success is due to our long-standing working relationship with Siemens to provide best-of-class vehicles"
Since 2004 more than 300 S70 LRV's have started operating in eight cities across the United States. With a maximum speed of 105 km/h (65mph), the lightweight body construction which meets strict US guidelines can consist of up to five vehicles and has capacity of around 225 passengers in a three vehicle combination.
Read also: