Bombardier to Sell 33 TRAXX Locomotives to French ROSCO Akiem
Rail vehicle leasing company Akiem, a subsidiary of SNCF Logistics, has signed two contracts with Bombardier for the supply of 33 TRAXX locomotives, types AC3 (alternating current), DC3 (direct current) and MS2 (multi-system – both AC and DC).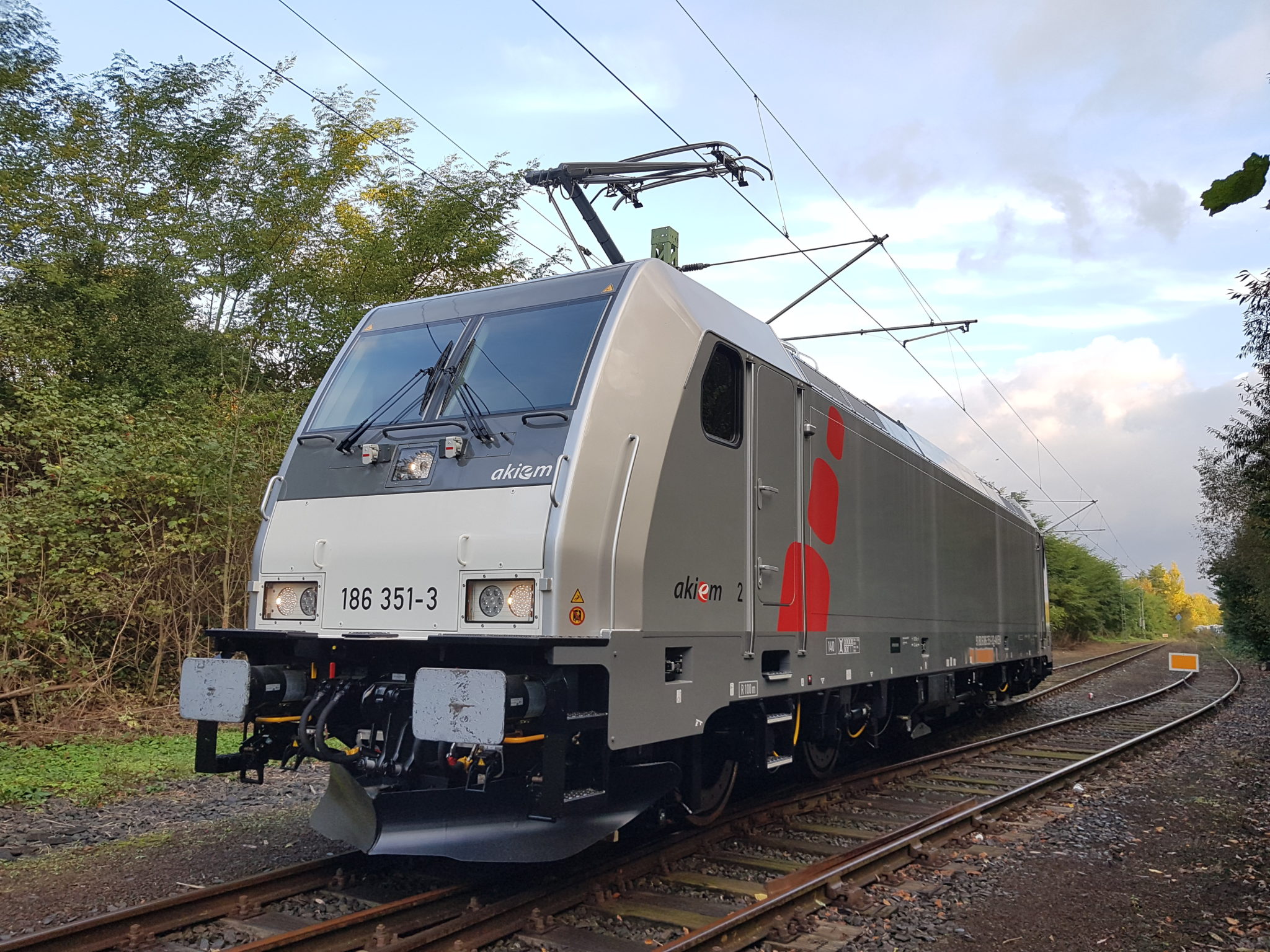 The combined value of these two contracts is around 112 million euros. Bombardier Transportation is expected to deliver the locomotives between 2019 and 2021. Bombardier says its TRAXX 3 platform is the "most modern four-axle locomotive platform in Europe".
There are four main voltages used on Europe's rail network. The TRAXX locomotives have been designed to run on all of them – 15kV and 25kV AC and 1.5kV and 3kV DC – for the highest level of flexibility and interoperability.
Peter Ammann, Head of Ecosystem Freight Corridors at Bombardier Transportation, said:
"We are very pleased to have received these additional locomotive orders from Akiem, further strengthening our partnership with this important customer. We introduced our versatile TRAXX locomotives platform 18 years ago and since then have continuously innovated and improved its features. With over 2,200 units sold, the platform has demonstrated its success. With these recent orders, Akiem will own a fleet of 180 TRAXX locomotives; the customer continues to benefit from this mixture of performance, experience and permanent evolution."
Fabien Rochefort, CEO of Akiem Group, said:
"This additional batch of 33 TRAXX locomotives meets our customers' demand across Europe. With a fleet of 180 TRAXX by 2020, we are strengthening our ability to deliver reliable, efficient, safe and cost-effective traction services expected by both passenger and freight operators. This fruitful partnership with Bombardier Transportation enables Akiem Group industrial teams to design and deliver tailor-made services and maintenance solutions across Europe. We are making our group a major long-term, reliable partner and added value provider for the railway transport industry in Europe."
You might also like: Milestone for Alstom: 28th Repainted Pendolino Leaves Facility in Widnes