Czech Rail Companies RegioJet and Leo Express Carried 11.5 Million Passengers in 2018
Czech rail operators RegioJet and Leo Express have both had positive years in terms of passenger numbers and revenue. Together, they transported 11.5 million passengers in 2018.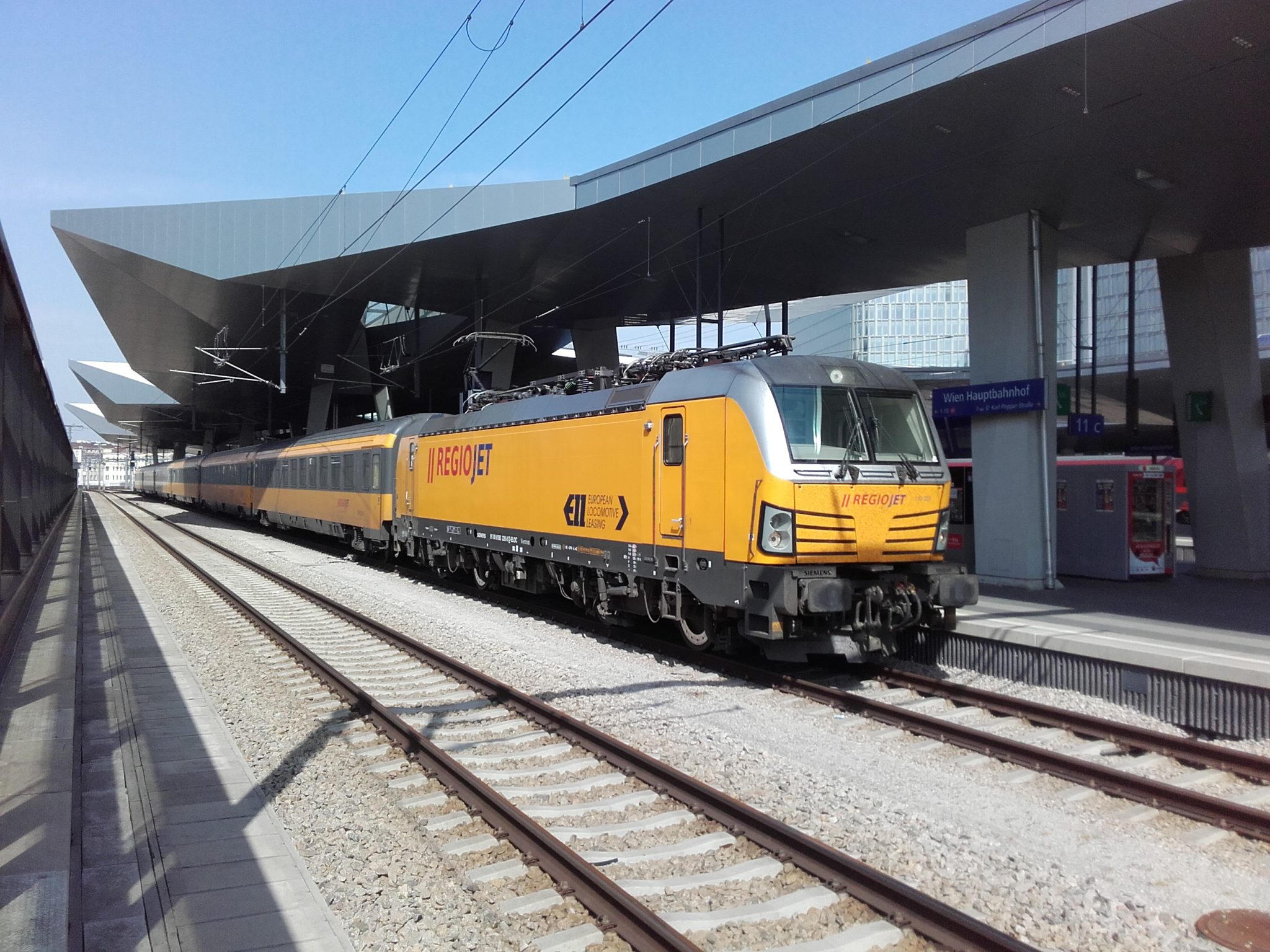 RegioJet 2018 Passenger Numbers
RegioJet, the largest private rail operator in central Europe, said it carried 9.7 million passengers in 2018. This is a record amount for the company. In particular, it marks a 29 percent increase on the previous year.
Naturally, this is reflected in RegioJet's pre-tax profits, which the company says are almost 4 million euros (non-audited). RegioJet says this too is a record amount and demonstrates how profitable investment in the rail sector is.
Radim Jančura, Owner, RegioJet, said:
"Rail transport is a highly promising field of our business. Our trains are profitable on all the lines – including the newly established open access services on the Prague – Brno – Vienna route. We launched these services in December 2017, and after only one year the economy is profitable. Thanks to fair prices and better services, we managed to attract hundreds of thousands of new passengers to trains connecting Prague, Brno and Vienna."
RegioJet Intercity Services
The breakdown of the 9.7 million passengers is as follows: 5.9 million passengers travelled on RegioJet's long-distance intercity trains. These run on lines connecting Prague to neighbouring countries such as Slovakia and Austria. In 2017 4.7 million passengers used these services. RegioJet says this increase is due in great part to the introduction of new services between Prague and Vienna / Bratislava.
RegioJet Regional PSO Services (Slovakia)
3.8 million passengers in Slovakia used regional RegioJet PSO trains between Bratislava and Komárno. In 2017 2.8 million passengers travelled on these services.
Furthermore, RegioJet introduced new rolling stock in 2018. These vehicles were, firstly, four Bombardier TRAXX MS locomotives, and, secondly, cars from Romanian company Astra Vagoane Calatori. RegioJet plans to put more of these two types of rolling stock into service in 2019.
RegioJet Regional PSO Services (Czech Republic) for 2019
The company has won the tender for fast trains between Brno and Bohumín (R8 line). This contract is to enter into force in December 2019 and run for eight years.
RegioJet has also won the tender for regional trains on a number of routes in Northern Bohemia. This contract will also start in December 2019.
PSO services are something RegioJet is looking to expand further into.
Leo Express 2018 Passenger Numbers
Private rail operator Leo Express says it carried 1.8 million passengers in 2018. It says this increase is a result of new connections in Germany, the Czech Republic and to Krakow in Poland. Leo Express launched this new service to Poland in summer 2018. The company's revenue also reflects this rise in passenger numbers. It saw an increase of 120 percent in 2018, reaching 31 million euros.
Leo Express 2019 Targets and Services
Its financial target for 2019 is 40 million euros. Leo Express will also launch its first PSO trains in the Pardubice and Zlin regions in the Czech Republic.
Peter Köhler, CEO, Leo Express, said:
"We are pleased that an increasing number of customers share our vision of ecologically sustainable mobility. Our trains and buses were used by 1.8 million passengers last year. Following our success in long-distance commercial services, we are now successfully entering the regional PSO market in the Czech Republic. Our long-term vision remains to become a leading European mobility provider with strong bias towards sustainable and affordable quality rail services."
PSO Services
'PSO' stands for 'public service obligation'. They form part of European Union law. PSO services are put in place where passenger volumes are not sufficient to make the routes profitable on the free market. As a result, governing bodies or other authorities auction off subsidies. A company must be based in the European Union in order to participate in the tendering process. Generally speaking the winning company then gets a monopoly on services on these routes. The PSO is put in place because the service is considered to be of general interest.