Bombardier Delivers 40th TRAXX MS2 Locomotive to Metrans
On 25 October 2018 Bombardier Transportation Delivered its 40th TRAXX MS2 (multi-system 2) locomotive to its customer Metrans. This milestone was honoured with a ceremony that took place near Prague in the Czech Republic at one of Metrans's container terminals.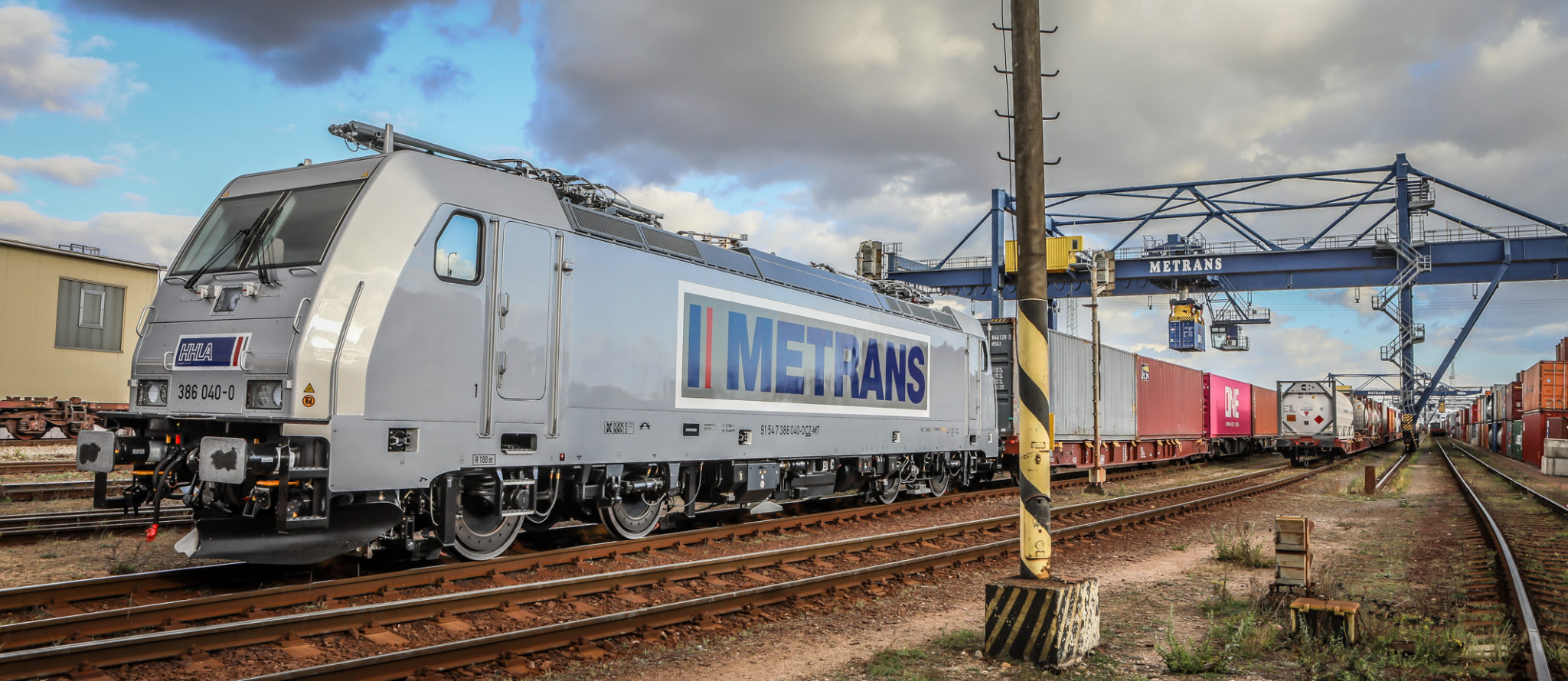 Metrans is a privately-owned rail transport provider. It is a subsidiary of Hamburger Hafen und Logistik AG (HHLA), a logistics and transportation business that operates three terminals at the Port of Hamburg, Germany. Bombardier received the order for the locomotives in 2014. HHLA says the delivery of this locomotive brings the total number of locomotives owned by Metrans to 80.
TRAXX MS2 Locomotive Specifications
Metrans requested multi-system locomotives (TRAXX F140MS) that are able to cope with different voltage supplies and train protection systems (15kV and 25kV AC and 1.5kV and 3kV DC) so they can operate across the European rail network. Bombardier says its TRAXX locomotives are highly efficient in their tractive force and they boast low energy consumption. They are reliable and offer great value over the service life of the locomotive. Metrans says it will primarily use the locomotives between the North Sea ports of Hamburg, Rotterdam, Bremerhaven and Antwerp and the Czech Republic, Slovakia and Hungary.
Martin Horinek, Metrans Chief Operating Officer, said:
"Our own fleet of locomotives enables us to better control our harbour-to-depot transport processes between North sea ports and central and eastern Europe. Designed for operation on Europe's varied voltage and control systems, Bombardier's TRAXX locomotives offer the ideal blend of performance and flexibility to meet this need.

"Metrans's business model is based on the close dovetailing and optimisation of all processes along the transport chain between seaport and clients in the European hinterland. With more of our own locomotives, we can even better control the transport processes of Metrans. This will allow us to be even more reliable, to be more flexible in response to the requests of our customers and to offer new services."
Dominik Rohrer, Bombardier Transportation's Project Manager for the Metrans project, said:
"Our stron grelationship with Metrans and HHLA has enabled us to extend the TRAXX MS2 locomotive's radius of operation to include the Czech Republic, Slovakia and Hungary.

"These innovative and efficient locomotives are now capable of operating in eight countries along Europe's vital east-west freight corridor."
In the first half of 2018 Metrans moved 13,000 container trains across Europe.
Read: Germany: Alstom Supplies Metrans Rail GmbH 2 Prima H3 Hybrid Shunting Locomotives