Bombardier TRAXX Locomotives Enter RegioJet Service in the Czech Republic
The first of two TRAXX locomotives by Bombardier has been added to the RegioJet fleet and has commenced operations on the line between Prague and Ostrava and Návsí in the Czech Republic. The first service started at 17:48 on 16 May. The second TRAXX will start running on the same route on 17 May. The services are operated by RegioJet, which also intends to run them between Prague and Brno, and eventually across the border to Bratislava, Slovakia, and Vienna, Austria.
The trains are approved for a top speed of 160km/h on passenger trains in the Czech Republic, Slovakia and Austria. This is the first occasion that TRAXX locomotives have been used on regular passenger trains in the Czech Republic and Slovakia.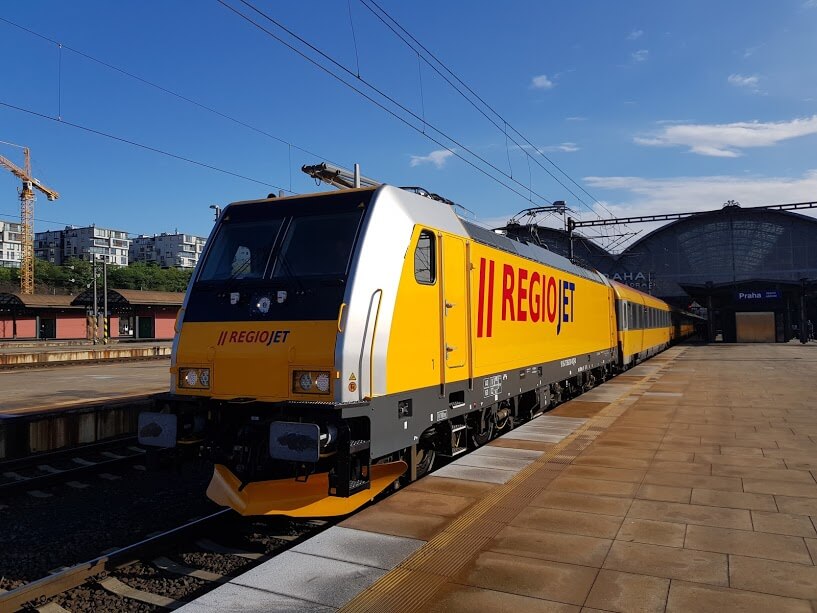 These commissions are part of RegioJet's general expansion of operations after a 30% increase in the number of passengers using its services. The growth was initiated by the commencement of new services between Prague and Vienna, and an increase in the number of trains running between the Czech capital and the provincial city of Brno. The company has also received the first two of 16 Astra train coaches, with open-space interiors and touchscreens in each seat. These two will enter service by June 2018. RegioJet will also invest tens of millions of euros in new trains for its long-distance and international services.
FOR ALL THE LATEST INFORMATION, NEWS, IMAGES, VIDEOS AND ARTICLES ON ALL ASPECTS OF ROLLING STOCK, PLEASE CLICK HERE.