Transformation Not Disruption – Creating Tomorrow's Passenger Experiences
Article by tangerine
Innovation in customer experience is a necessary step if companies want to remain competitive argues Matt Round, tangerine's Chief Creative Officer, at Railway Interiors Expo 2017. His talk, 'Transformation not Disruption' explores four key areas: what do we mean by customer experience, why is it important to innovate along the customer journey, how can we achieve innovation and what could innovation deliver in rail?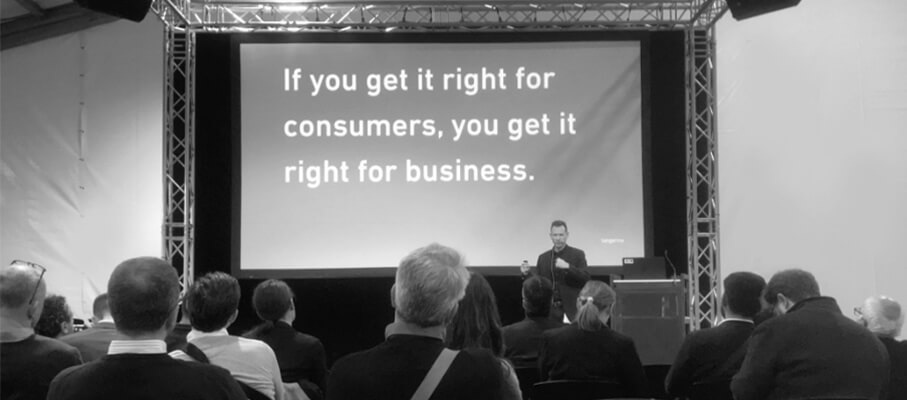 Good customer experiences can help companies to remain competitive and create brands with a gravitational pull for the consumer. Spanish energy company, Cepsa's new flagship service station creates a recognisable brand experience with a distinctive beacon-like canopy that draws motorists from the highway, and away from their competitors.
"A dimension that is often overlooked, due to its intangibility, is providing people with a reason to fall in love with a brand" claims Round. For airline, Virgin Australia, customers love having a space away from their seats at the new Business Class bar, whilst the business loves having another touchpoint for their staff to interact with customers face-to-face. This emotional connection creates a strong brand loyalty for the business, driving up ticket sales, without losing any seat count.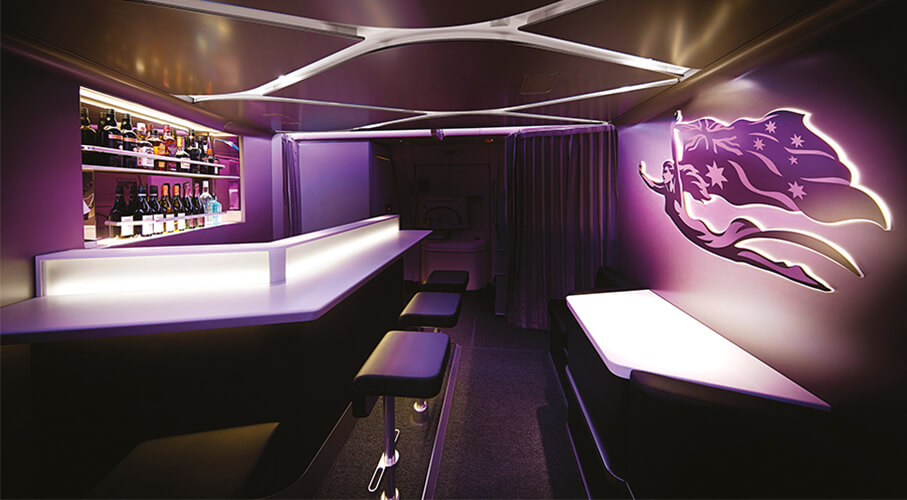 In the rail sector, there is a social imperative to improve the customer experience. As it stands, the world's population is growing and by 2050 the population will reach over 9 billion people with 75% of them living in cities. There are only a finite set of resources on the planet, so it is imperative to attract people to green and efficient mass transit systems. Creating a better door-to-door customer experience will not only improve the quality of people's lives, it will also make public transport more attractive to use.
It is important to innovate along the customer journey because innovation is critical to business success. Aside from stopping you from losing customers to the competition, it can also reduce the total cost of ownership over time. "An important point to remember is that it costs just as much money to design a bad experience as it does to design a good one," warns Round.
In considering the opportunities to innovate along the passenger journey, Round identifies a number of key areas to encourage innovation, two of which are; the integration of specialists from different disciplines and the culture of a business.
Round argues that companies should "allow conversations on the borders of specialisms" to encourage innovation. For example, Dr. Richard Henderson's recent Nobel Prize for Chemistry, was awarded for revealing the complex structures of proteins/infectious material using an electron microscope. Their scientific advancement came about because of the creative approach and by reaching out to specialists from different areas, providing a fresh perspective to the problem. Improvements come from specific areas but real breakthroughs come from specialists working together at the borders of their disciplines.
Businesses need to develop a culture that considers every dimension of the customer journey, by building an understanding of their customer's mindsets. Creating personas helps to build a detailed picture of the different people using a service and observational research helps to create insights and establish patterns that are important. Study these relationships and you can identify key touch points to improve the customer experience, helping businesses to understand where to place their energy and how to execute innovation through design. If this is done correctly it can take design beyond beauty into a strategic place, helping businesses to build a brand and generate more commercial value.
For the refurbishment of  Heathrow Express's First Class carriage in time for the 2012 London Olympics, observational and consumer research was used to gain valuable insights into passenger behaviour. The designers identified that the existing carriage format, with group seating, did not meet the aspirations of first class customers seeking exclusivity, comfort, privacy and security. The solution was to create single aisle seating with individual spaces for each passenger and room to stow all their belongings and luggage close by.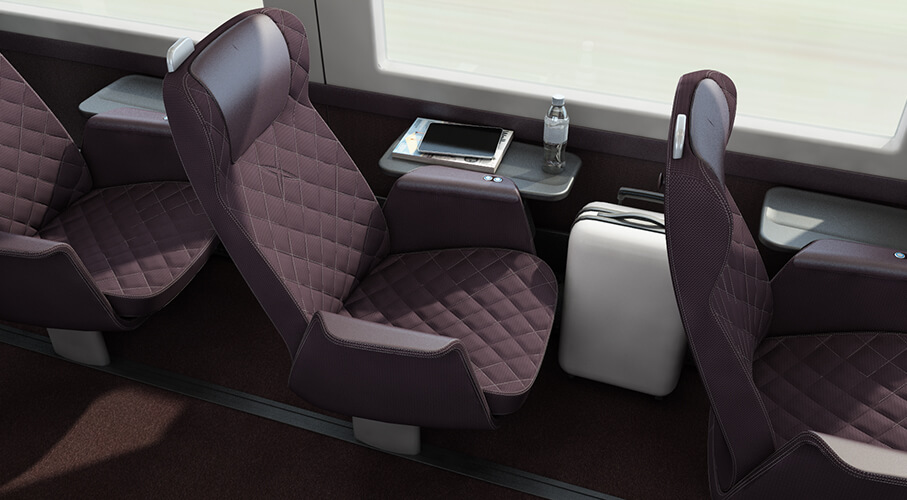 The current challenge for rail is that it's restrained, fragmented and conservative; so what can be done can sometimes be quite limited. Big ideas like Hyperloop and HS2 are bringing the potential for significant change in the industry, but it will also be the smaller things, that are close to passenger's hearts, that have the potential to bring meaningful change to people's experience of mass transit.
As the population becomes more mobile and interconnected, digital services will become increasingly important to the customer journey, helping passengers to utilise different transport services. Digital technology will help passengers to make effective use of their time not only on the train, but door-to-door throughout the entire journey. As data becomes more integrated across different platforms, information can be tailored and delivered to mobile devices. This will inform passengers of not only their journey time but other finer details of their journey, including; where they can find their favourite food or drink options at the station, how long it would take to queue for a coffee and provide real-time personalised travel notifications and integrated onward journey planning.
For an increasingly multi-cultural society, where people speak many different languages, it is important to create new ways to communicate with the diversity of customers using rail. To help passengers navigate their way through the station, tailored pathways on your phone could help to promote a seamless customer journey and improve passenger flow.
Not only is population in our cites increasing, more fundamentally, it is ageing. Moving walkways are commonplace in airports and could be introduced to rail platforms in the future, as trains get longer, and there is increased pressure to get passengers to alight and disembark trains quickly. The exterior of trains could display information about the number of empty seats which would help to decrease overcrowding and shorten dwell times. Smart windows could overlay information so that passengers do not have to rely on their smart phones and can use their environment to provide real-time information. This creates a heads-up experience that builds customer engagement with a tangible brand experience. Providing tailored information along the journey will also help orientation and improve the passenger flow and minimise delays.
To elevate pressure on a saturated network, that's already close to capacity, a more fundamental shift in social behaviour and societal perception of train travel may be required to meet our mobility demands in the future. The utilisation of telescopic doors that control access on and off a train through double platforms would allow passengers to alight and disembark from the train at opposite sides simultaneously. In this way, passenger flow could be altered to reduce dwell times on the platform during busy periods. Modular seating that can adapt according to the time of day could also increase capacity during peak times if passengers are encouraged to stand on short routes.
For society, there is an increasing social imperative to encourage people to use mass public transit. It is cleaner, more economical and often faster, and as there is increasing pressure on resources in our world, there will be more passengers using public transport, not less. For the rail operators, as competition increases, there is also a commercial imperative to succeed. Without innovation, we all stagnate and that is the fastest way to failure. If you arrive at a point where you have identified opportunities ahead of the competition, you have a strategic advantage. If you use this advantage to create differentiated products and services, you can build brands and drive growth.
"Ultimately, if you get it right for customers, you will get it right for business", says Round.
FOR ALL THE LATEST INFORMATION, NEWS, IMAGES, VIDEOS AND ARTICLES ON ALL ASPECTS OF TRAIN INTERIORS, PLEASE CLICK HERE.