Munich Orders 73 Additional Avenio Trams from Siemens
Germany: Stadtwerke München (SWM) has ordered 73 additional Avenio trams from Siemens Mobility. This contract is worth 200 million euros (225 million USD). SWM is taking advantage of existing options of a previously agreed framework agreement. Siemens Mobility will begin delivering the new vehicles in 2021. These Avenio trams will add to the existing Avenio fleet that are already operating in Bavaria's capital.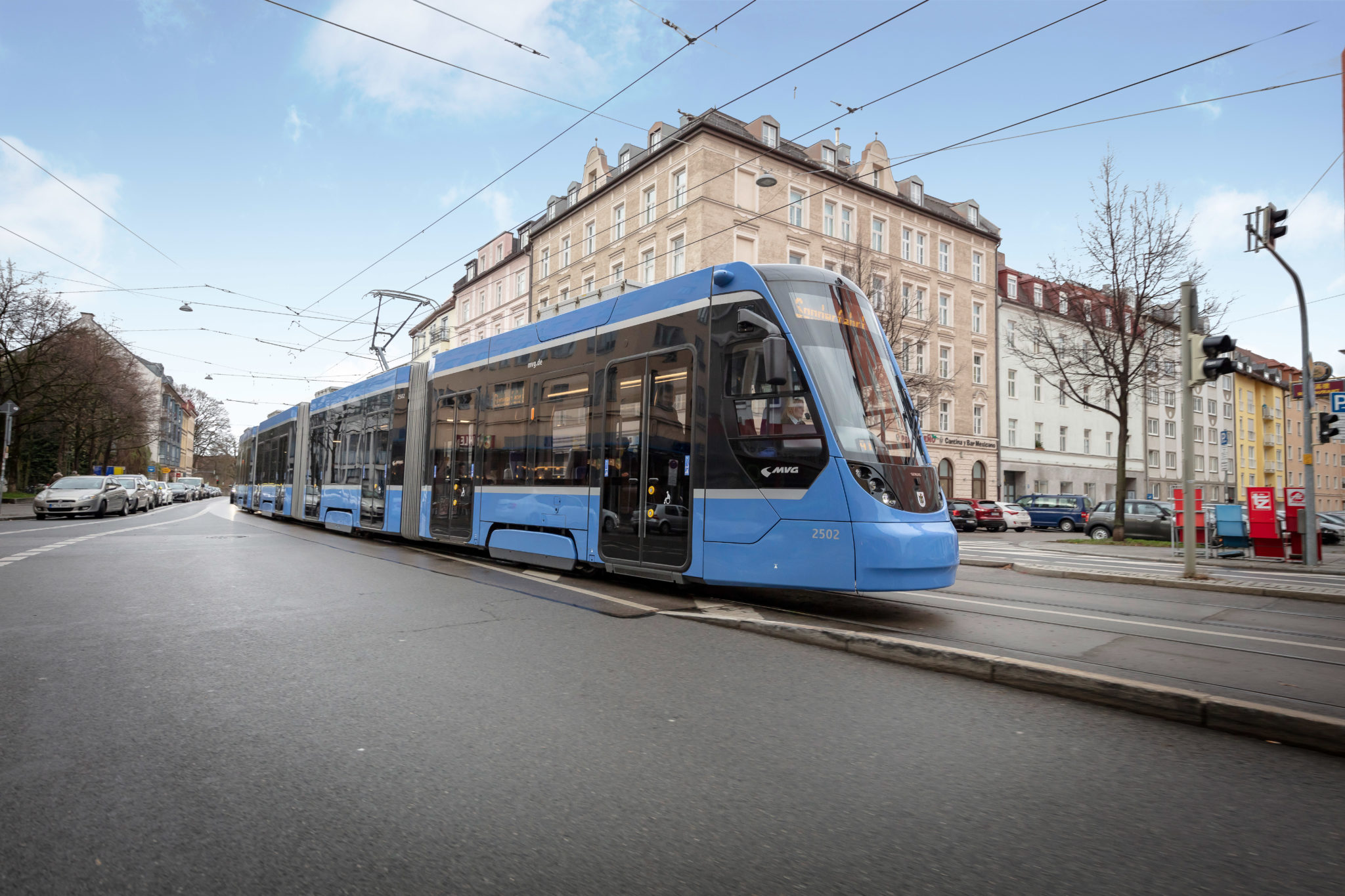 Siemens Mobility Avenio Tram for Munich
The low-floor four-car units will run on the whole of Munich's tram network. Each one can accommodate roughly 218 passengers, 69 of these seated. There will be two large multi-use areas for passengers travelling with pushchairs or wheelchairs. Furthermore, each tram will have eight double doors on the entrance side, which will allow passengers to board and exit efficiently.
Ergonomic seats, grab handles and infotainment monitors, meanwhile, will contribute to the passenger experience.
Sabrina Soussan, CEO, Siemens Mobility, said:
"In 2012, Munich was the first customer to order the new Avenio. In the meantime, SWM has continually expanded its Avenio fleet. The long-standing trust of our Munich customer rests on the special passenger comfort and the high reliability and availability of the trams already in service."
Ingo Wortmann, Chairman of the Management Board of MVG and Managing Director, Mobility, SWM, said:
"The order of 73 new trams marks a major investment in the further expansion of Munich's tram system. The Avenio has shown such a good track record, we are continuing to rely on this vehicle type. The new trams will enable us to make further improvements in the existing network and operate new routes like the planned tram tangents and a tram line in the northern part of the city. Trams offer the ideal capacity between buses and subways. Moreover, as a pioneer in electric mobility, they have been operating purely electrically for over 120 years, effectively contributing to air pollution control in Munich."
Munich's Previous Avenio Orders
SWM first ordered Avenio trams from Siemens in 2012. The order was for eight units, of which six were to be delivered in the first year.
In 2015 then SMW and MVG ordered 22 Avenio trams in two, three and four-car configurations. This contract also included an option for 124 further units. This current 2019 order has come from this 2015 contract.
Also read: