Siemens Avenio Tram for Doha Honoured with Design Award
The Siemens Avenio tram for Doha, in the Emirate of Qatar, has been honoured with the prestigious "Red Dot" Award for Product Design 2017.
Companies and designers in 54 countries submitted a total of 5,500 products for the award. Only designs with the most convincing "high quality of design" received the coveted "Red Dot Award" from the jury. The awards were presented on 03 June in Essen, Germany.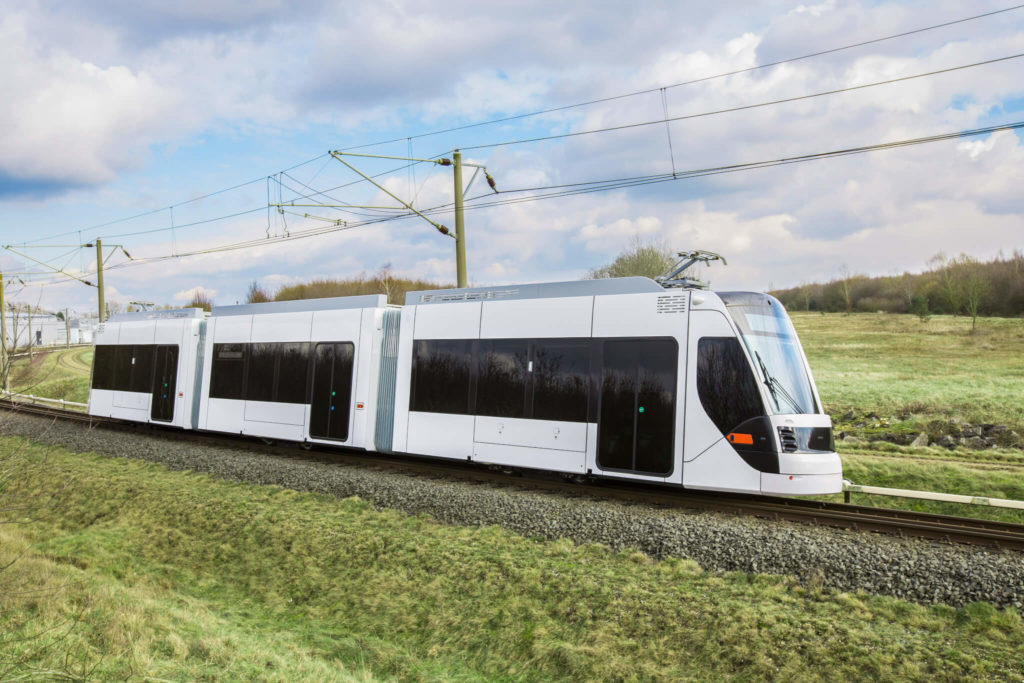 Avenio Tram Design
The tram's minimalistic and timeless design complements its surroundings and reflects the modern architecture of Doha's Education City Campus. Clean lines, generous white surfaces and darkened windows characterise the tram's exterior.
Special shading on the roof and tinted insulated glass ensure passenger comfort even in extreme outdoor temperatures. The interior's bright and airy ambiance, subtly styled seat upholstery and elegantly designed grab poles underscore the tram's modern character. The Avenio's design was created in cooperation with the "Yellow Window" design agency.
Tram System for Doha
In 2012, Siemens received the order from the Qatar Foundation to deliver a turnkey tram system for Doha. The Avenio will operate on an 11.5-kilometer line in Doha's Education City completely without overhead contact lines. The trams are equipped with Siemens' Sitras HES hybrid energy storage system that quickly charges even during the shortest station stops. With its catenary-free operation, the Avenio serves as a model for a sustainable rail rapid transit system. At the same time, the technology opens up new perspectives for vehicle design and has a positive impact on the urban landscape.
Siemens is delivering 19 three-section trams. Built in Vienna, the trams are specially equipped for handling the extreme climatic conditions in Qatar. In addition to their heavy-duty air conditioning system, the trams have a special shade on the roof to protect the electrical equipment from intensive heat from the sun.
Original article © Siemens.
FOR ALL THE LATEST INFORMATION, NEWS, IMAGES, VIDEOS AND ARTICLES ON ALL ASPECTS OF LIGHT RAIL / TRAM CARS, PLEASE CLICK HERE.