Although InnoTrans 2020 has been postponed to April 2021, aspects of the event can still go ahead. Parts of the InnoTrans Convention will take place digitally.
The German Transport Forum (Deutsches Verkehrsforum DVF) events will take place on their original dates. It is organising two specialist forums as video talks. These will give an outlook on InnoTrans 2021.
The German Railway Industry Association (Verband der Bahnindustrie in Deutschland e.V. VBD) will also offer digital events.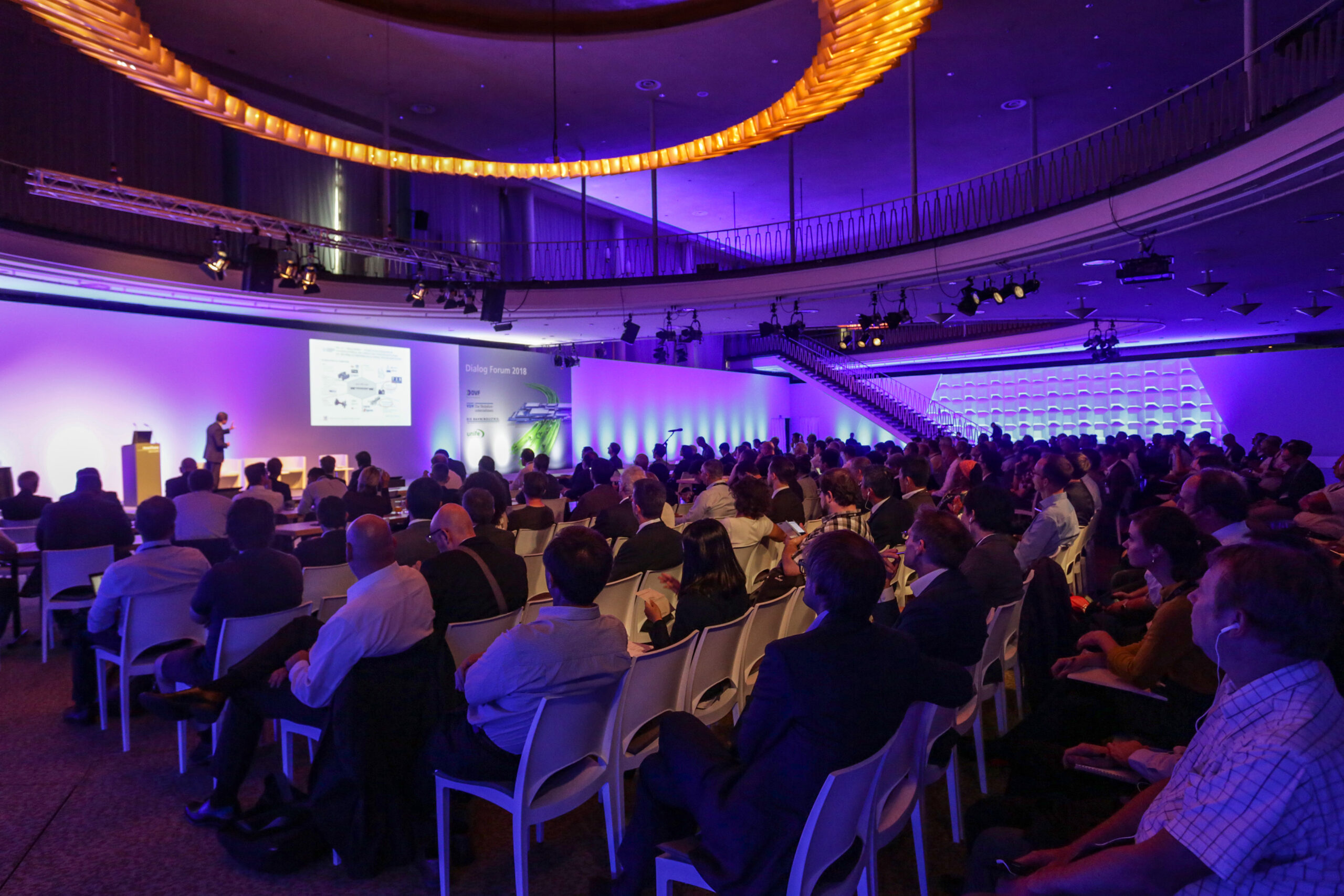 Dialog Forum: Rail Revolution 4.0: Picking up speed after the crisis
The organiser VDB says about the event: "Climate protection and the economic re-start should be interlinked: This mission can only succeed in European and global cooperation. New mobility – especially by rail – is one of the great, fascinating challenges of our time. Kilma protection needs Clean Mobility. Business and society worldwide are faced with the task of shaping future growth in a sustainable way. The railway industry in Germany provides innovative solutions. Because Rail 4.0 combines previous antagonists, climate protection and growth – that is the core of the mobility revolution.
How can new mobility be put into action now? – This is exactly what this year's virtual VDB DIALOG FORUM DIGITAL is all about: Bringing vision and reality a bit closer together.
High-ranking politicians from Germany and France share their agenda for the clean mobility of the future. The top management of our industry will provide exciting insights into the mobility of tomorrow. Some of which are already feasible. Now."
24 September 2020
11am–1pm UTC+2
Organised by VBD
This event will be hosted in German with an English video translation of the event being made available 1 October
Dialog Forum: Using investment run-up strategically – to quickly realise a digital and expanded rail network
The DVF made the following remarks about its event: "In the summer of 2020 Germany reported an economic downturn of historic proportions. The coronavirus has infected the German economy. The economic situation will cause a foreseeable shortfall in state revenues, and short-term spending on economic stimulus packages will increase. At the same time promoting long-term investment is necessary to help ensure speedy relief in the overall economic situation. Railway projects play a key role in this context.
In our video talk we want to discuss how projects are prioritised, while weighing economic and capacity effects. What kind of investment strategies does the digitalisation of networks and operations require? How much construction and modernisation must the rail network be able to tolerate? How can processes and construction sites be optimised? These are the topics we want to discuss on the podium together with you and the experts."
The topics that will be discussed during this video talk are 'How can projects be sensibly prioritised?' and 'How much construction and modernisation can we achieve?'. Speakers include Soren Bartol, Member of the German Bundestag (SPD), Dr Tobias Heinemann from Transdev, Dr Karl Runge from Vossloh, Winfried Hermann, Minister of Transport for the state of Baden-Wurttemberg, Ronald Pofalla, DB's Head of Infrastructure and a Member of the Executive Board at Deutsches Verkehrsforum, and Larissa Zeichhardt, from LAT Funkanlagen-Service.
23 September 2020
2pm–3:30pm UTC+2
Organised by DVF
This event will be hosted in German with an English video translation of the event being made available 1 October
International Bus Forum: Is the future electric? Strategies for e-buses between climate protection and austerity dictates
The DVF said: "Bus transport is crucial to serving both public transport and long-distance travel needs. Due to its flexibility and capacity to bundle resources it will also be integral to transport systems in the future. However, the climate protection goals set forth by the EU and federal government can only be met by consistently converting bus fleets into alternative powertrains.
Transport companies have already taken action and for a number of years have been trialling electric buses. Recent technological advances have resulted in huge progress being made in the fields of powertrains, energy storage, range management and charging points. The industry has clearly signalled its desire to fully convert its fleets, a part of which is to be assisted by public development programmes.
What is the climate protection impact of electric buses on transport? Do alternatives to electric buses exist? What are the demands being placed on new bus generations? What are the strategies being pursued by manufacturers, transport companies, and political decision-makers to get a transition to alternative powertrains in bus transport under way? Should one reconsider converting bus fleets as a result of the economic burden of Covid-19? What is the funding framework and what kind of innovation is required? These are just some of the topics that will be discussed in the video talk."
Dr Rolf Erfurt from Berliner Verkehrsbetriebe (BVG) will make introductory remarks, before Dr Tamara Zieschang, State Secretary of Transport and Digital Infrastructure will kick off the presentations. There will then be a panel discussion on 'Is the future electric?' with the following participants: Dr Rolf Erfurt, Andre Schwammlein, Managing Director at Flixmobility, Dr Tamara Zieschang, adn Dr Frederik Zohm, Director of Research and Development at Man Truck& Bus SE.
24 September 2020
2pm–3:30pm UTC+2
Organised by DVF
This event will be hosted in German with an English video translation of the event being made available 1 October