The East Coast Main Line, which connects London with Edinburgh, will become the first mainline digital rail link in Great Britain, following a 350m GBP investment to install electronic signalling equipment.
The new electronic signalling system – the European Train Control System (ETCS) – will make operations more efficient, thereby cutting both journey times and delays. This is in part because the ETCS technology will reduce signal failures, which are the cause of thousands of hours of delays every year.
The 350m GBP investment comes on top of the 1.2b GBP already set aside for the modernisation of the country's most important mainlines (for 2014–2024). The money will pay for the replacement of the current signalling equipment with ETCS, which allows the train to communicate with the track.
In March 2020 Network Rail selected Siemens Mobility and Atkins to deliver the East Coast Digital Programme (ECDP).
The East Coast Main Line is one of the country's most important railway lines with a third of the UK population living within 20 minutes of an ECML station. Together, they produce 41 percent of the country's GDP. More than 80 million journeys are made on the ECML annually.
It is the government's plan to introduce ETCS to the entire GB rail network following the ECML upgrade.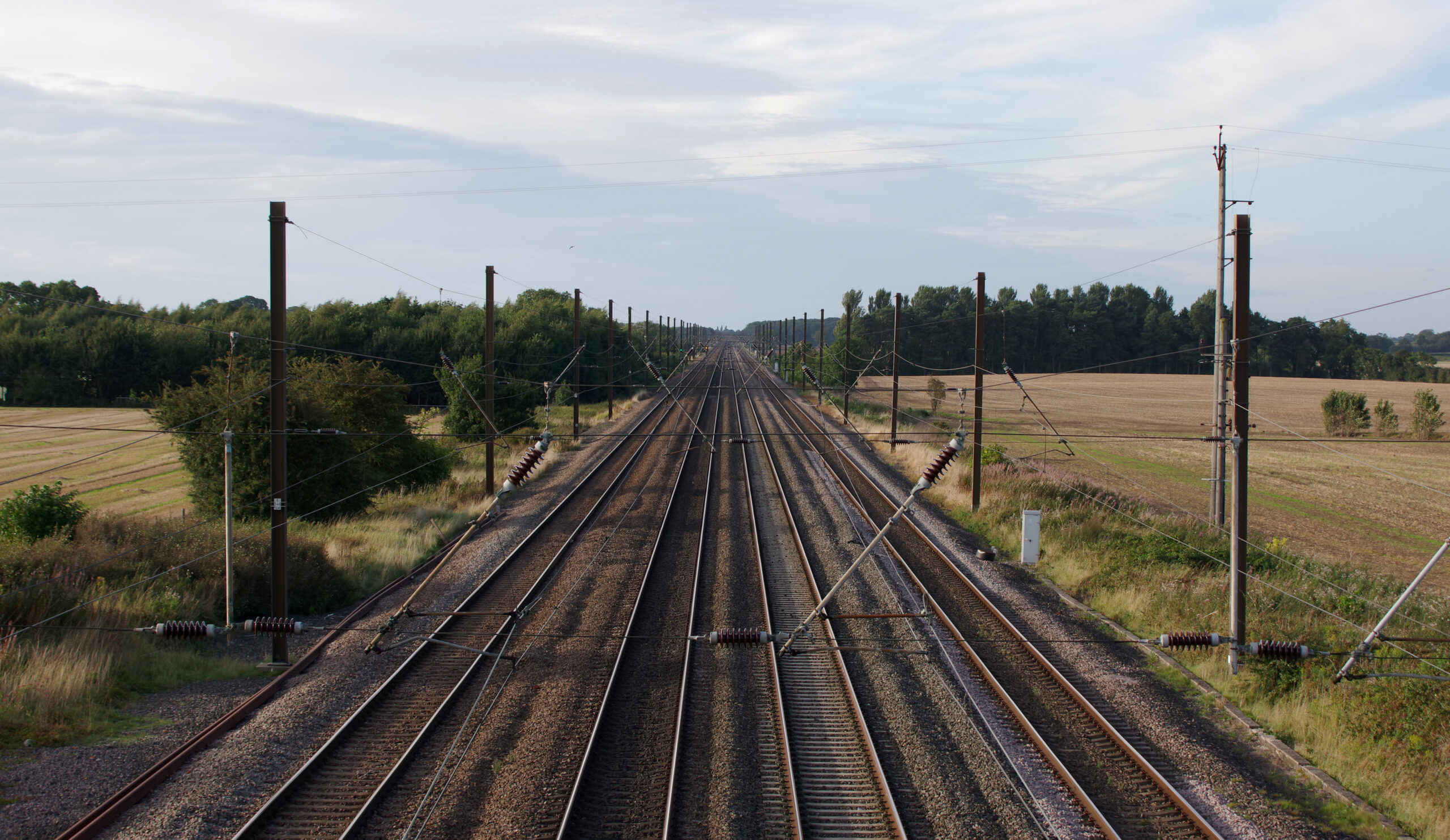 How Does ETCS Work?
ETCS allows signallers to know the exact location of a train at any given time. The East Coast Main Line is a mixed-use railway, meaning that it is used by trains of different lengths and speeds, for both freight and passenger operations. The ETCS technology lets the train and track communicate with each other continuously in real time. Conventional trackside signalling equipment therefore becomes obsolete.
The current signalling equipment on the East Coast Main Line is reaching the end of its useful life. The upgrade works will take place between London King's Cross and Stoke Tunnel in Lincolnshire. Delays here also have a knock-on effect further north.
"As the country recovers from Covid-19 we want to speed up our economy and reap the benefits of new transport technology. The Victorians gave us the world's first great rail network and now it's our turn to be modern transport pioneers and build on that great tradition.
"Upgrading this country's conventional signalling system, and giving drivers technology fit for the 21st century, will boost train performance, cut delays, improve safety and support the supply chain."
Network Rail is already conducting preliminary work to bring ETCS to additional routes, including parts of the West Coast Main Line, the Midland Main Line and Anglia from 2026.
ETCS requires signalling equipment on board the trains to allow them to communicate with the tracks. The government will therefore also invest 12m GBP in fitting out 33 new trains for the Midland Main Line with the equipment.
"Today's announcement is a big step towards transforming the network for the millions of passengers that use the East Coast Main Line and a welcome endorsement of the partnership approach that the rail industry has adopted to deliver Britain's first inter-city digital railway. The funding detailed by the Secretary of State is very significant and will enable the vital building blocks needed to build a modern, right time railway."
Also read: