DfT: New West Coast Franchise Will Partner with HS2
The government today announced a new rail franchise which will combine the current InterCity West Coast services with the development and introduction of High Speed 2 services.The new franchise – the West Coast Partnership – will be responsible for services on both the West Coast Main Line from 2019 and designing and running the initial high speed services from 2026.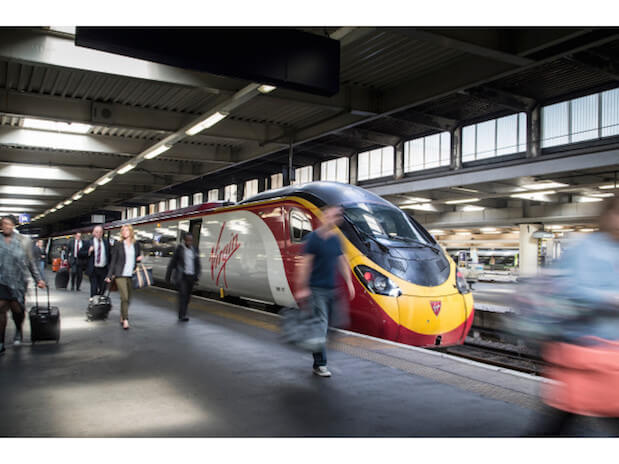 The franchise, which will run for the first 3 to 5 years of operation of HS2, is the first step in attracting a world-class bidding group to develop and enhance the service for West Coast passengers and pave the way for the introduction of HS2 services in the future.

Transport Minister, Andrew Jones, said:
"We are embarking on a new chapter in our modernisation of the railways and we need world-class expertise to deliver it.

HS2 will be the backbone of Britain's railways, creating more seats for passengers on the West Coast and increasing capacity on the rest of the network.

By combining the franchise we are ensuring we get the right people on board at an early stage to design and manage the running of both services in the transition stage. The new franchise will attract highly experienced companies, who have the right experience, which ultimately means a better deal for passengers – both now and in the future."
HS2, Britain's new railway, will reduce crowding on the existing network and generate economic growth up and down the country. Phase One, due to open in 2026, will see trains travel at high speed between London and Birmingham before running on from Birmingham on the existing West Coast Main Line, setting a new benchmark in passenger experience along this route.
Chairman of HS2 Ltd Sir David Higgins said:
"This is a real opportunity to ensure HS2 services complement and enhance existing ones. I have always been clear HS2 will not be a standalone railway but fully integrated with the wider network. It will provide a new backbone for our railways, modernising services to better serve towns and cities up and down the country.

Bringing on board a new partner to work with HS2 Ltd now will help ensure we are working towards the same goal."
The new West Coast Partnership franchise will provide a strong private sector partner to work with the government, a partner who must combine experience of delivering both conventional and high speed railway operations, transforming customer service through the use of cutting-edge technology.
The franchise will deliver excellent services for West Coast passengers while working collaboratively with the HS2 construction project to develop the best solution for passengers now and in the future.
For the original article and further information, please click here.