Germany: The RRX (Rhein-Ruhr Express) is to begin services on line RE 1, between Hamm and Aachen, on 14 June. Until the new timetable in December 2020, Abellio Rail NRW and DB Regio NRW will run the service together.
The reason why this mixed operation is necessary is because Abellio is experiencing staffing shortages. This issue is not Abellio-specific, it's one that has plagued the entire industry for some time. However, the situation has become even more acute since Abellio interrupted its hiring of new train drivers during the coronavirus pandemic. Even now its hiring activities are restricted. Furthermore, Abellio had to temporarily interrupt training its new drivers. On 20 April Abellio was able to start up its training programme again.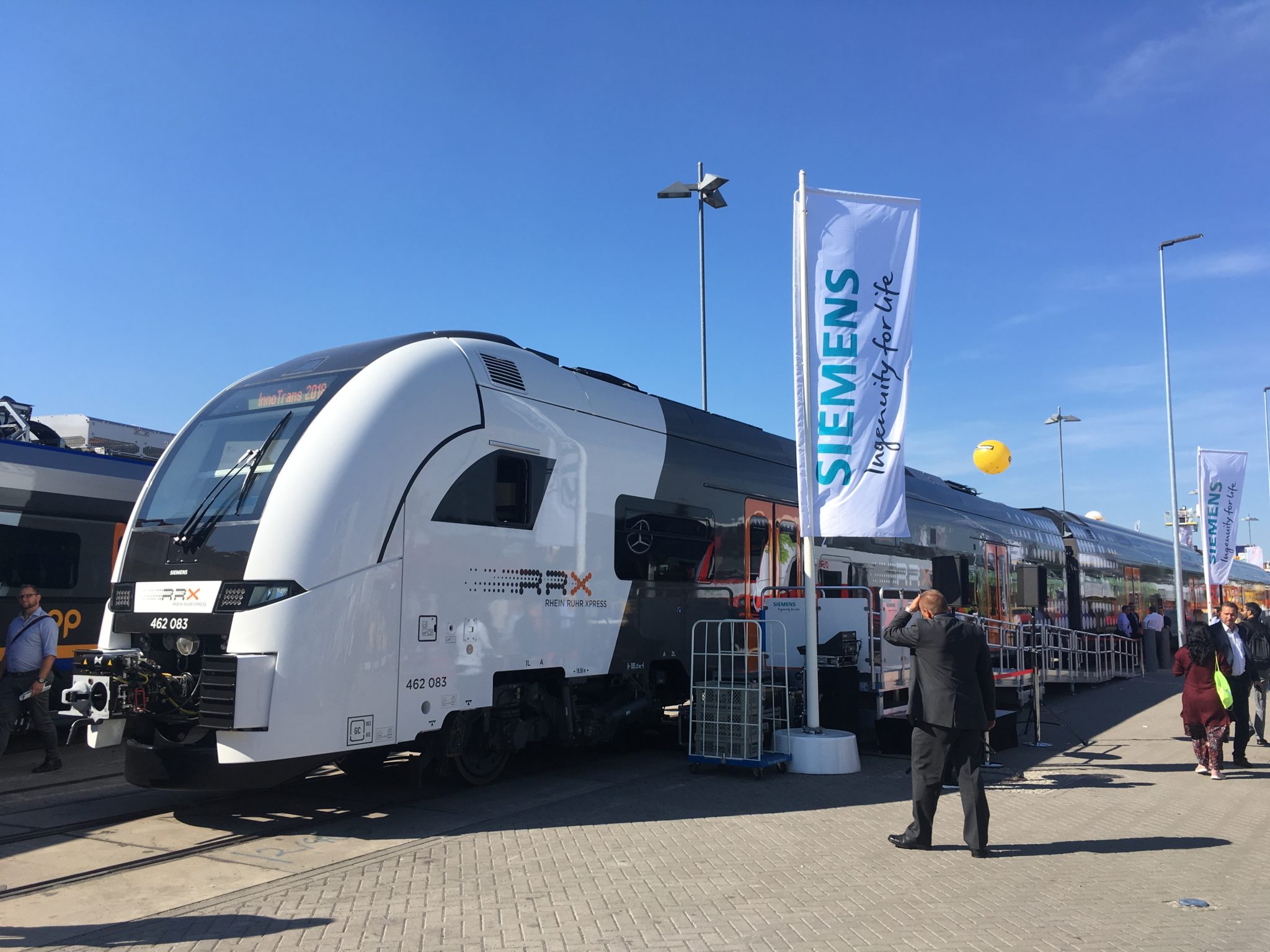 Originally, Abellio Rail NRW was to fully replace the current operator of the RE 1 line on 14 June 2020 and that the only vehicles operating on that line would be the new RRX trains. To ensure that the same number of trains will operate on this important express route, the current operator DB Regio NRW will continue to run some of the services. Specifically, DB Regio will be responsible for five of the nine return services, meaning it will make both the necessary vehicles and train drivers available.
Abellio Rail NRW will be responsible for the remaining four return services with RRX vehicles and its own train drivers. Abellio will also provide all the customers service personnel – including in vehicles operated by DB Regio.
"We're grateful for the professional support from DB Regio, with whose help we're able to guarantee a reliable service on line RE 1 (RRX). Together and in close co-ordination we will ensure that passengers will reach their destinations successfully, both in the RRX vehicles and in DB trains."
From 13 December 2020 Abellio will take over the RE 1 services fully with RRX trains, which will increase capacity on the line. A current DB double-decker service has 720 seats, the RRX trains have 800 seats.
The issue around staffing in the rail sector has been a problem for a while with a large percentage of the workforce reaching retirement age. The coronavirus crisis has brought the problem to the fore even further, which is why collaboration at this time is vital. Joachim Künzel, the director of the local transport association for Westfalen-Lippe (NWL) and programme head of Fokus Bahn NRW, is of the view that this solution is an expression of a new solidarity within the industry.
"The current collaboration emphasises the great commitment in the rail industry in North-Rhine Westphalia for passengers. In times of crisis special measures for the benefit of society must be organised.
"However, this must remain a one-off. All parties must continue their activities with regards to recruiting and training staff, so that they can continue their tasks independently in the future."
Also read: