The ministry of transport for the German state of North-Rhine Westphalia (NRW) has announced an investment of 10 million euros (10.8 million USD) into modern video surveillance technology.
The investment will mean that by 2024 one in three stations in the state will have this new surveillance technology. The state's transport minister Hendrik Wüst made the funding announcement during the 5th NRW Security Congress in Düsseldorf. The investment is part of a broader plan of action to increase security in local public transport. Further measures include the introduction of a security databank and the deployment of more personnel.
"We want people to feel relaxed when they're travelling on trains and waiting at stations in North-Rhine Westphalia. Otherwise they won't use public transport. When trains and stations become good places, it makes the local public transport network more attractive and helps improve services. It's the only way Germany can become a rail country again. To achieve that we're happy to work with everyone involved in security in NRW's local transport network."
Video Surveillance Technology at NRW Stations
The state of NRW says that the installation of video technology at its stations will increase both objective and subjective security, meaning passengers will both feel safer and become safer thanks to the deterrent effect.
"Effective video surveillance at stations and in trains increases the threshold at which individuals will commit acts of violence. It will also bring about a reduction in the amount of vandalism and graffiti."
NRW Security Databank
The introduction of the NRW security databank in November 2019 is a further measure to increase security in the state. The databank makes it possible for the first time to obtain a comprehensive overview of the security situation on the local rail network across North-Rhine Westphalia and to take appropriate measures. The new system makes the import and capture of data and their evaluation easier. It allows personnel to make flexible and situation-oriented decisions and also makes co-ordination with local partners easier. The databank works anonymously and complies with data protection regulations, meaning no identifying data is collected. The databank is currently mainly used by railway operators in NRW. One of the goals of the Security Congress was to increase awareness of the databank so that further transport operators might be motivated to use it.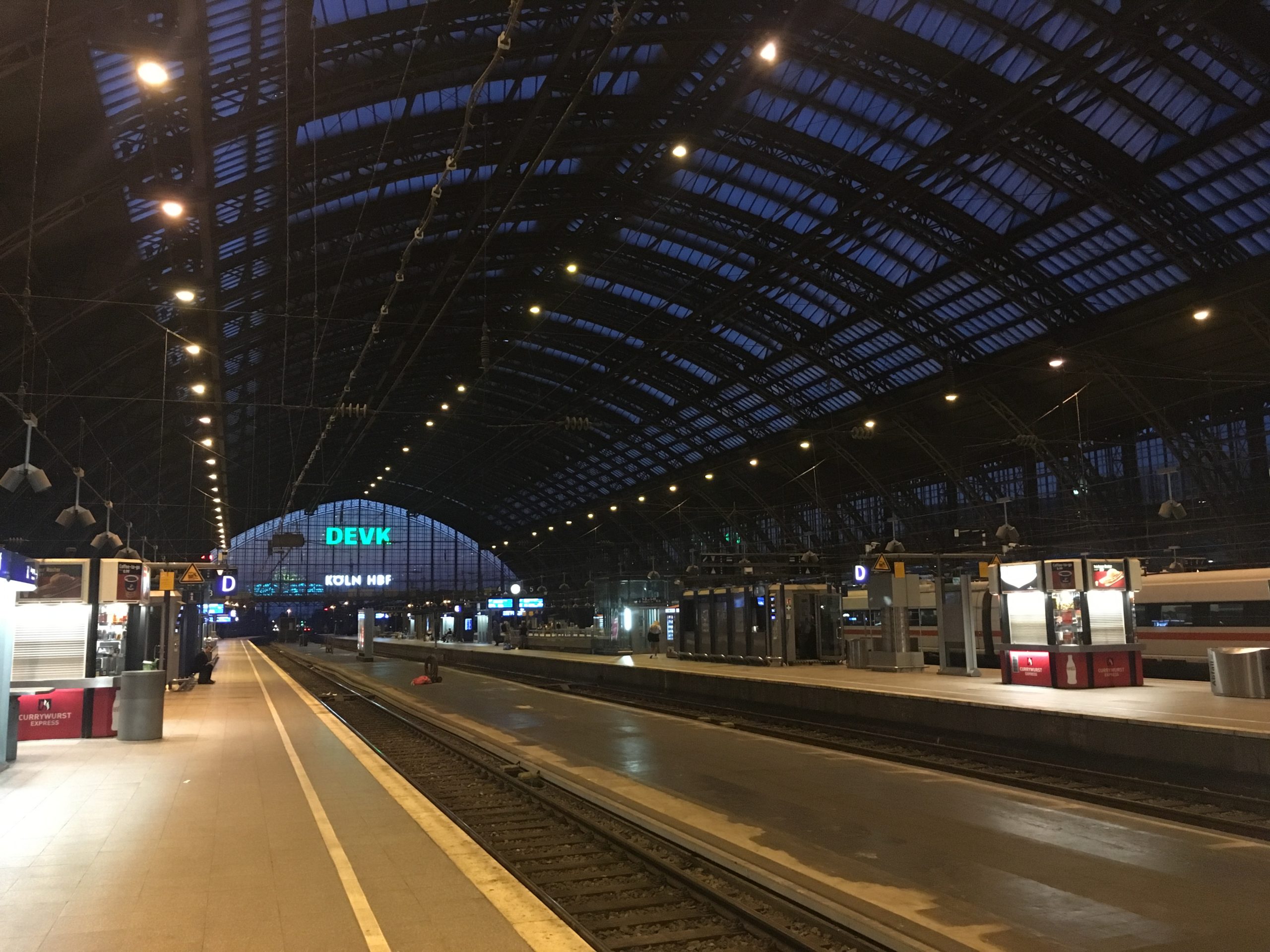 Security Personnel
A further talking point at the Security Congress was the deployment of security personnel, who operate alongside regular assistance personnel. The project, supported by the transport ministry, is viewed very positively by passengers: 85 percent of passengers surveyed said they felt safe or very safe in the presence of security personnel.
"These security personnel will help prevent conflicts and improve passengers' sense of security. Potential perpetrators will be deterred by the clearly visible presence and their legal rights to act. I'll work to ensure that these personnel will be present in our trains in the future, too."
Additional security staff in trains and on buses has worked particularly well in problem areas as well as during evening hours and at weekends. Passengers feel happier in the presence of security personnel. Conflicts are also rarer.
"Bodycams are a further important tool in this context. The small camera that is worn visibly on the body is primarily there for the safety of the railway employee, but it also has a de-escalating effect."
Also read: