UK – Stadler to Fit Teleste System on new Metro Trains in Liverpool
UK – Stadler, which recently won the contract to build and maintain 52 metro trains for the Merseyrail network in Liverpool, has opted to install an end-to-end on-board system designed by Teleste Corporation on the trains, which will be in service by 2020. The contract also includes an option to fit the system on an additional 60 trains if Merseytravel decides to commission these units in future.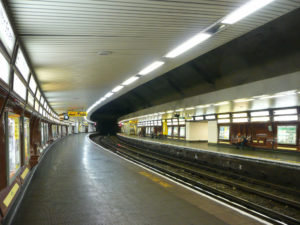 Teleste system features
The 'solution' designed by the company, which is based in Finland, encompasses an Advanced Fleet Management System which facilitates remote content management and distribution on all trains, including moving vehicles, Driver-Only Operation (DOO), rear-view cameras and cabin monitors to ensure safe use of the doors. The on-board services include an Ethernet network, intercommunication and passenger counting software, a public address system, passenger information system (PIS), LED and new generation, side-by-side TFT LCD displays and CCTV.
Pekka Vänni, Teleste's Director of the On-board Solutions business unit, said:
"We are confident that our on-board system will provide Merseytravel and the passengers of Liverpool city region an enjoyable and highly accessible travelling experience. By carrying out end-to-end deployment of the on-board system, we are able to ensure its compatibility to the customer's requirements and to the UK railway standards in all stages of the project."
Stadler was awarded the contract to build and maintain the trains by Merseytravel in February 2017. The features on the new trains, including the Teleste system, were chosen to reflect passenger preferences reported in a survey by Transport Focus, the UK's travel watchdog, in 2013.
Systems designed by Teleste are already utilised by SCNF in Paris and the Isle de France and by the Chicago Transit Authority. Alstom has also decided to fit a similar integrated system in the company's portfolio on 30 trains which it is building for the Greater Lyon Metro Network.