New Generation of Fully Accessible Train Cars for VIA Rail Canada
VIA Rail Canada has awarded Bombardier a $54 million contract to upgrade 17 train cars. Built in the 1950s, the renovations will be used to transform them into a new generation of fully accessible train cars, and will elevate the standards of accessibility in Canada.
VIA Rail President and Chief Executive Officer Yves Desjardins-Siciliano announced the investment in the presence of the Honourable Marc Garneau, Minister of Transport, Françoise Bertrand, Chairperson of the Board of Directors of VIA Rail, Sylvain Lévesque, Vice-President, Corporate Strategy, and David Van der Wee, Chief Executive Officer at Bombardier Transportation, Americas.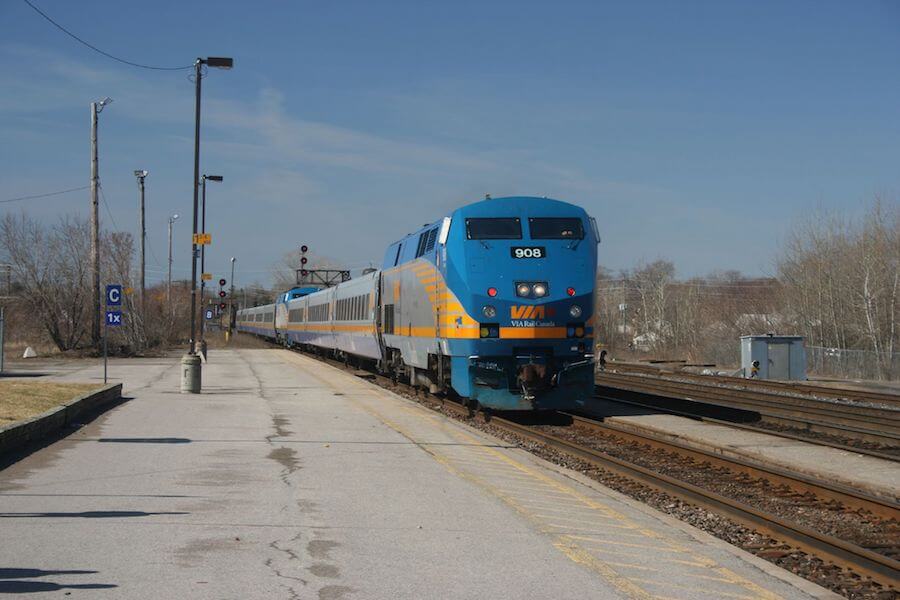 Fully Accessible Train Cars for VIA Rail
The contract awarded to Bombardier will allow for the stainless steel cars to become fully accessible. The interior layout of the cars was designed in compliance with modern accessibility standards and future requirements that are currently under development in order to provide a superior level of accessibility.
Each reconfigured car will be equipped with:
two wheelchair lifts;
two accessible spaces with anchoring devices;
announcement display screens, including in the washrooms;
an accessible washroom.
The work will also include the installation of Wi-Fi devices, improved interior design of the cars and mechanical upgrading of the heating system and various electrical components.
The program is scheduled to be completed in 2020. The 17 renovated cars will be deployed over VIA Rail's long-haul routes.
Yves Desjardins-Siciliano, VIA Rail President and Chief Executive Officer, said:
"Thanks to the federal government funding received by VIA Rail, we are ensuring that we remain the most accessible intercity transportation service in Canada by offering universal accessibility based on the highest standards. This investment is in addition to the funding granted for the acquisition of a new fleet in the Quebec City-Windsor corridor, and is part of VIA Rail's transformation plan aimed at creating a more sustainable future for Canadians. Rebuilding these train cars to make them fully accessible is part of our ongoing commitment to offer universal accessibility on board our trains. Following a fair, open and transparent bidding process, we are pleased to have entered into this agreement with Bombardier."
The Honourable Marc Garneau, Minister of Transport, commented:
"Canadians expect and are entitled to a passenger rail network that is safe, efficient, affordable – and, above all, accessible. The Government of Canada is proud to support VIA Rail as it takes this important step towards helping make train travel more accessible and efficient for the entire population. This is also excellent news for economic growth and job creation in the region, though this Quebec-based co mapny. I look forward to being a part of a reliable, accessible and environmentally friendly future for VIA Rail and for Canadian travellers."
Original press release credit: VIA Rail
FOR ALL THE LATEST INFORMATION, NEWS, IMAGES, VIDEOS AND ARTICLES ON ALL ASPECTS OF ROLLING STOCK, PLEASE CLICK HERE.