UK: MBE for Lucy Prior, International Trade Director at the Rail Alliance
Lucy Prior, the International Trade Director at the Rail Alliance has received an MBE for services to rail exports in the Queen's 2018 Birthday Honours list.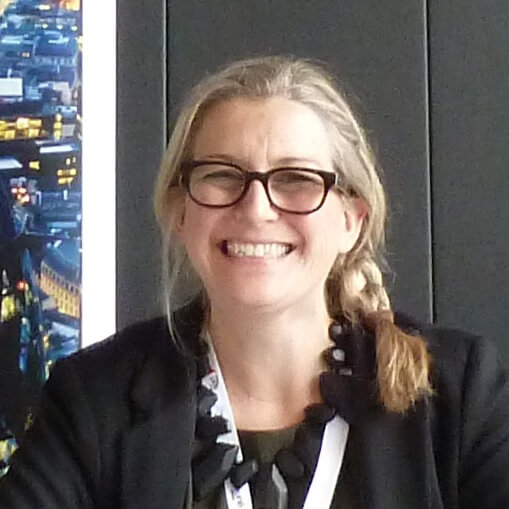 Lucy has accumulated 12 years of experience in the rail sector and her dedication, energy, enthusiasm and knowledge has helped hundreds of businesses to achieve their objectives. One of the Rail Alliance's key priorities is addressing the business challenges faced by organisations both in the UK and overseas and Lucy focusses on identifying and developing export opportunities for them. She also leads on the day-to-day engagement with the European Railway Clusters Initiative (ERCI), of which the Rail Alliance were founder members in 2010. The ERCI enables UK companies to access EU-wide R&D collaborative opportunities and provides information to members on Shift2Rail opportunities within the wider Horizon 2020 context.
Lucy has also recently become involved in a new programme called PERES (Promoting European Railway Excellence outside of the EU) which was launched earlier in 2018. Applying her expertise in SME export business development in addition to heading up the Rail Alliance's official status as a Trade Challenge Partner "sector specialist" with the Department of International Trade (DIT), Lucy has applied empathy to the role in helping the DIT, UK Export Finance (UKEF) and The Intellectual Property Office (IPO) reach a wider audience.
Lucy Prior said:
'This has just enriched my understanding à l'international immeasurably. I really hope I can continue to support the DIT and ERCI achieve their aims whilst simultaneously helping UK companies on both their domestic and export trading journeys. Export is such an important part of the jigsaw, and so I hope that this news can encourage people not only to (re)consider exporting, but to come along and meet the DIT and ERCI team and many more at the export showcase zone within Rail Live. I have had the genuine honour of curating this particular part of the show and I would encourage everyone to come along, as a world of opportunity really does await."
Colin Flack, Rail Alliance Chairman, said:
"We are such a close-knit team, it is fantastic when one of our family gets recognised like this. The Rail Alliance exists to support the rail supply chain and the wider industry by helping individual businesses to navigate what is often a complex landscape. I am immensely proud that a key member of the team has been recognised in this way, Lucy is a real asset not just to the Rail Alliance and its members, but to the sector as a whole."
On receiving the award itself Lucy Prior said:
"Right now I am still all the clichés: humbled, grateful, shocked and (one I have use an awful lot) flabbergasted!  It was a genuine surprise to be recognised in this way as I received this for just doing what I do.  I love encouraging companies to think about the why and how of exporting and genuinely love working with our colleagues within the Department for International Trade, many of whom I have considered friends as well as colleagues from day one in the sector."
Rail Live 2018, the Rail Alliance's signature event, runs on the 20 and 21 June and visitors and exhibitors can meet Ms Prior and access her expertise at the Export Zone – a brand new feature at the show this year which assists businesses who are either entering or expanding their presence in export markets. Organisations which become members of the Rail Alliance can benefit from the entire team's expertise by either arranging individual discussions or attending a range of networking events on topics from rolling stock to the digital railway.
The award will be presented to Lucy Prior at Buckingham Palace by the Queen or another senior member of the Royal Family.