PERES: Promoting European Rail Excellence outSide EU
Lucy Prior, Rail Alliance
The ERCI (European Railway Clusters Initiative) is the foremost meta-cluster in the European rail industry uniting 11 innovation clusters from across Europe. One of its initiatives is Project PERES: a pan-European initiative which enables international collaboration between small and medium-sized enterprises (SMEs) and enabling collaboration between the same. In this article Lucy Prior, Membership Development and International Trade Director of the Rail Alliance, the largest specialist business-to-business networking organisation for the industry in the UK and a founding member of the ERCI, explains why the project is so important for SMEs across the EU: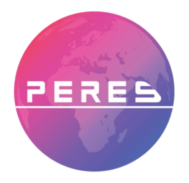 Project PERES was launched under the European Commission's COSME programme and is the only project within the European Strategic Cluster Partnerships – Going International (ESCP-4i) portfolio that focuses on rail and sustainable mobility. By supporting its circa 1000 SMEs, ERCI through project PERES, will support the collaborative internationalisation of EU rail-related SMEs. Ultimately PERES will initiate long-term co-operation agendas across the partnership with strategic partners in third countries.
Before we (i.e. ERCI) can claim success we have to enable our membership-collective to identify their own capabilities, and develop their own smart specialisation strategies. In turn this will create a meta-strategy that will cultivate the conditions for cross-border collaboration and, where appropriate, will eliminate barriers posed by the traditional competitive mind-set approach to business. By collaborating rather than competing PERES participants will enable the European rail supply chain on a global level:
"The Railway Clusters committed in the PERES Partnership aim at promoting cross-border and cross-sectoral co-operation between SMEs and other relevant stakeholders and to identify the most suitable channels and tools to facilitate their internationalisation processes outside EU. To do so the PERES Partnership aims at intensifying cluster and business network collaboration across borders and sectoral boundaries and, thanks to the ESCP-4i, to lead international cluster cooperation in the Rail transport.
"The Railway sector, in fact, is intrinsically technological, but our effort will be to widen the application domains – thus markets – intercepting the innovation trajectories and help our enterprises build their competitive position upon them." (reference: https://www.clustercollaboration.eu/escp-profiles/peres-0)

We at ERCI are passionate about enabling our SMEs to realise their potential, but we recognise there is also a clear need for organisational learning to permit this. The following discussion is a précis of an interview I conducted with my ERCI colleagues Veronica Elena Bocci of DITECFER and the PERES project leader and Angelina Boulard of i-Trans, our Italian and French cluster counterparts respectively.
How important is the role of a cluster on the international market?
Veronica Elena Bocci: As expressed by Angelina, the contribution of clusters in the current marketplace and landscape is of utmost importance because SMEs don't know how to talk to each other. They are stuck in a traditional, typically transactional way of doing business, i.e. one company ordering from another to deliver a product. Nowadays the SME must learn to evolve and transform their business relationship into something more valuable like co-operation, whereby two companies can co-develop a new solution thus sharing the risks and profits.
Here in the UK the big manufacturers and Tier 1s wish to engage with more SMEs directly but they prefer to buy in pre-assembled 'systems'. This forces a trading distance to be maintained between the tiers – is this similar in your markets?
V. E. B.: Yes, definitely. Wishing to buy 'systems' simplifies supply-chain management BUT this shifts the duty to [be able to] create these systems on to the suppliers, a capability of sub-suppliers that is not necessarily supported by the big manufacturers. So the result is that SMEs almost never achieve direct-supplier status as "integrated supply chain" and only become sub-suppliers to those larger companies that are able to integrate / create the 'systems'.

This 'trading distance' can be likened thus: 'big manufacturers = aristocracy', 'first-level suppliers = bourgeoisie', 'SMEs = peasants', with the aristocracy never wishing to deal directly with peasants. However it is this capability that exists within the framework of the ERCI cluster that can reduce if not remove these barriers.
How does this relate to the SME on the international stage?
Angelina Boulard: We also need to speak about the supply chain as a whole to understand how to support the SME. We often hear that big rail manufacturers are facing big challenges but we often forget to mention that behind them there are countless SMEs playing a major role in the rail supply chain who are also facing the same challenges of keeping apace of innovation and internationalisation. It is important to build and support a strong industrial strategy that takes into account the need of big players whilst simultaneously involving key partners such as SMEs and universities.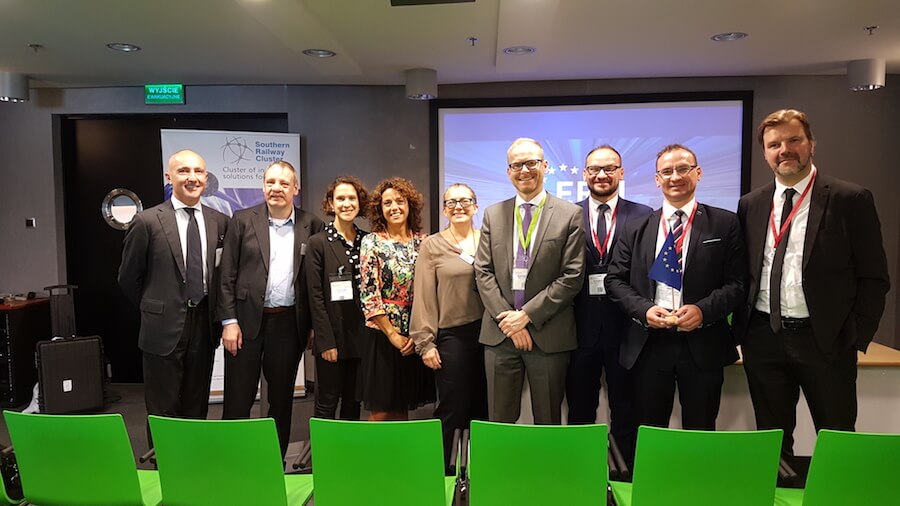 However, it is also incumbent upon the SMEs to do their homework to enable them, with ERCI and PERES support, to develop and promote their own active role in the supply chain. Angelina describes certain emerging trends that we have discovered through conversation with our respective cluster members:
SMEs need to identify and guarantee their capabilities
SMEs need to be able to demonstrate their capacity, to be able to prove their reliability as a supplier throughout the complete life-cycle, they must think and behave as 'reliable partners'
SMEs need to work on risk management (a new issue but crucial for someone wishing to work with others)
Certifications are a concrete way of self-improvement and a concrete guarantee for the customers (IRIS remains a target but also the ISO:9001 is an important step and a precondition)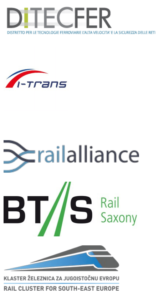 Certification in particular can be positioned as a question of mind-set. Referring for example to IRIS, Veronica describes that in her experience companies with the right mind-set, no matter how small they are, do apply for IRIS because they understand its importance within the market. Those who do not apply for certification do not do so simply because they find it difficult to glean the correct information but because they do not understand or perhaps do not value the importance of certification as a means of supplying to the 'big manufacturers'. Very often it is the SME itself that puts itself into the 'just a sub-supplier' bracket and so does not undertake the big manufacturers' requests for certification. This mentality increases the barriers to trading directly with the Tier 1s but it is within the SME's control to reduce this barrier.
We are truly at an exciting stage; it seems that across borders the supply chain has a genuine interest in working more directly with more SMEs, thus bringing our tiers closer together. The Tier 1s, it seems, do have to work out how they can ratify the systems integration approach against the desire to enrich their supplier community. Meanwhile the thousand or so SMEs that are within the ERCI fold should ensure they engage with their respective cluster to capitalise on the collaborative opportunity that Project PERES offers them.
For further information on the project please go to: http://eurailclusters.com/project-peres/ or come along and meet representatives of ERCI and Project PERES at Rail Live in the UK in June (http://eurailclusters.com/event/rail-live-2018/).