Knorr-Bremse, Russian Railways (RZD) and the Russian Engineering Center for Railway Transport (ECRT) have signed a strategic partnership agreement for the construction of the next-generation high-seed trains.
Once operational, these trains will serve Russia's largest cities, connecting them at speeds of more than 300km/h. During the early phase of the project Knorr-Bremse will contribute its conceptual know-how and system competence to determine the technical specifications.
"As the global technology leader we are proud to be part of this seminal and prestigious mobility project for the Russian rail transportation sector.
"Russia's investments in state-of-the-art rail infrastructure underline the key role of railways as a safe, highly available and efficient means of transportation."
Knorr-Bremse's role in the project is providing its expertise in the co-development and equipment of trains in the very high-speed market. For example, it has specialist knowledge on high-performance pneumatic braking systems and HVAC systems. Knorr-Bremse also provides entrance systems with increased pressure tightness, necessary for high-speed operations.
"Knorr-Bremse is looking forward to helping conceptualise the Russian very high-speed trains of the future, thus helping to provide people with even better rail connections.
"In the long term, we will also work with our partners to commercialise this next generation by localising it for the 1,520 mm gauge area."
Russian Railways and Sinara Transport Machines set up the ECRT prior to this latest partnership in order to push progress in intercity rail transport in Russia, with a focus on high-speed rail.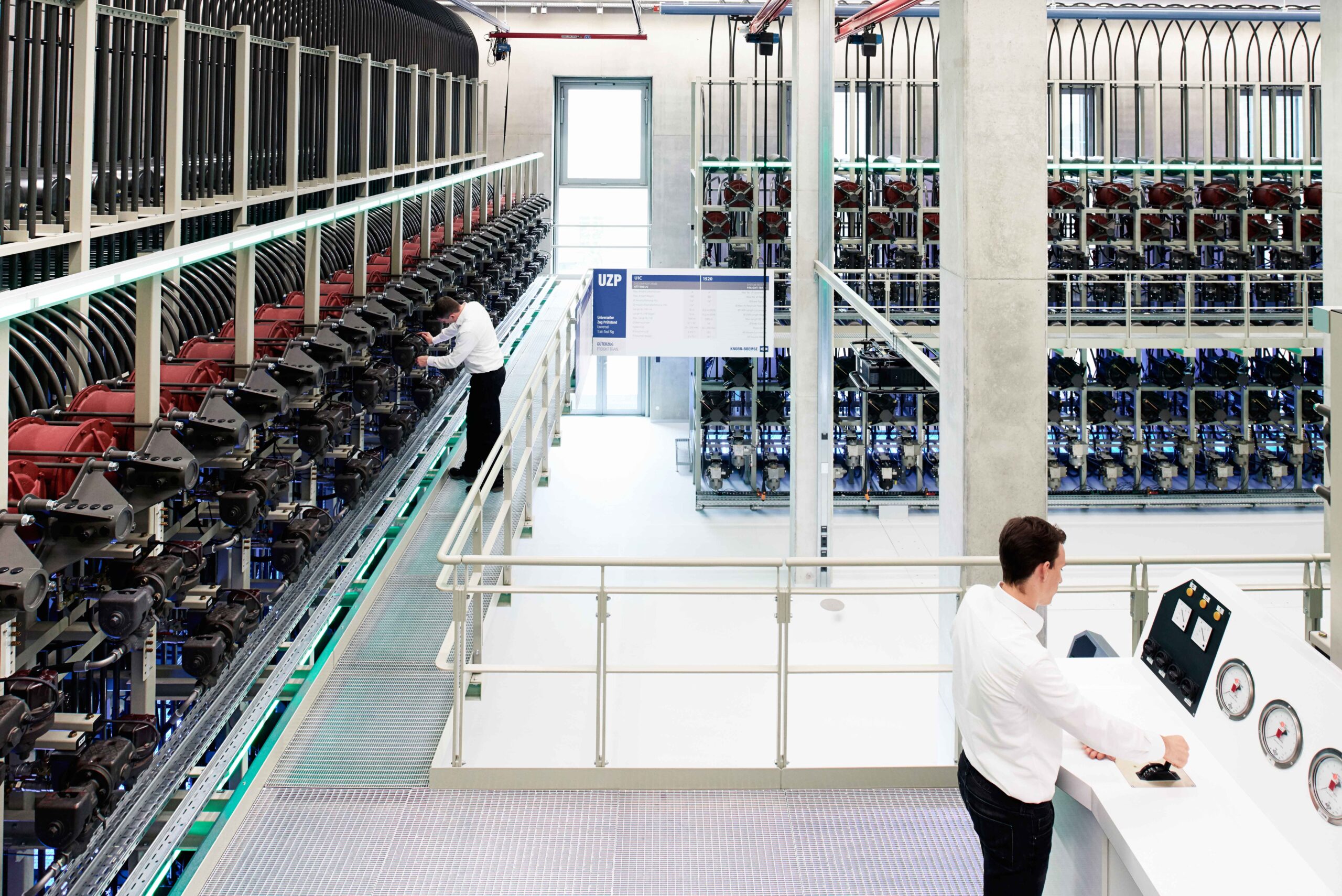 RZD says it will build a new rail link for the next-generation very high-speed trains. The aim is for them to enter service in 2026.
The Moscow-St. Petersburg and the Moscow-Nizhny Novgorod routes are currently served by 16 Sapsan high-speed trains. A further 13 Sapsan trains are set to join this fleet. Knorr-Bremse will provide the braking, entrance and HVAC systems as well as the windscreen wipers and power electronics.
Also read: