INTERVIEW: Iain Peacock on TransPennine Express's Sustainable Development Plan
One of the primary concerns for governments and engineering firms in the operation of infrastructure and transport is reducing the negative impact of their operations on the environment. Sustainability is one of the main focus points of news stories in the rail industry around the world. Electric and bi-mode trains are slowly replacing diesel engines and several companies are now testing hydrogen models. The annual Rail Business Awards in the UK include a prize for Sustainability and Environmental Excellence. In 2018 Carillion was 'highly commended' for its West Ealing Sidings project, but the award went to TransPennine Express (TPE) for their Sustainable Development Plan. Railway-News spoke to Iain Peacock, the company's Environmental and Emergency Planning Manager, to discuss how he sees the development of sustainability across the industry:
'Sustainability' is a broad and fairly vague term, but the most important thing for Mr Peacock is a holistic approach to the environment, not simply from an ecological perspective, but including the human communities which live in it. For a local company, being sustainable is not simply about reducing emissions, but being 'a net contributor to the area you serve'. Changes not only have to be made to trains, but also to stations. The target of getting 28–30,000,000 people in the region out of their cars every year can only be met if stations are more accessible to all groups such as people with disabilities. Mr Peacock specifically pointed out the importance of getting jobseekers on trains, which obviously has potential to improve the economy of the region.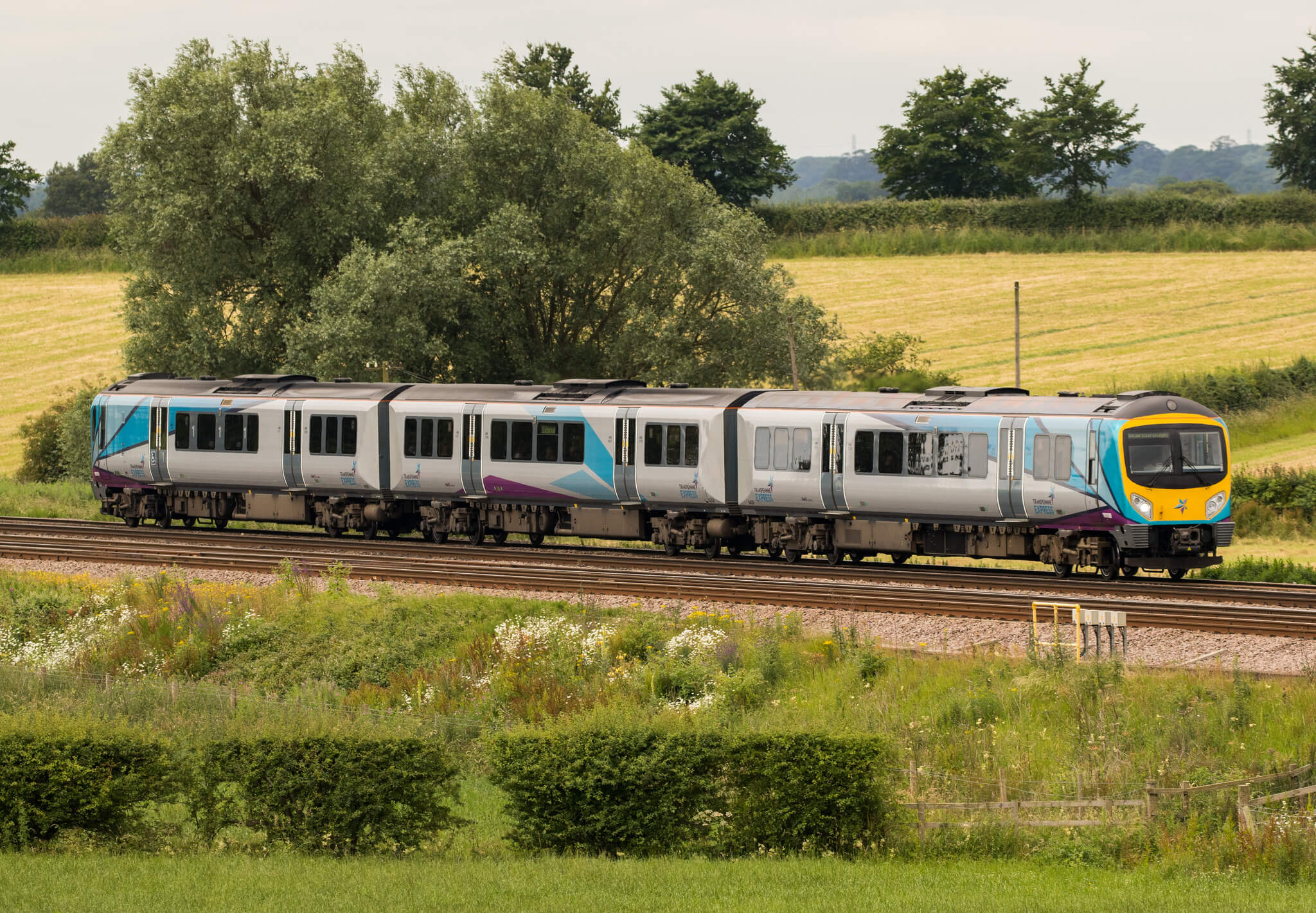 This holistic approach is affiliated to the efforts of Transport for the North, which released its own 30-year plan in January 2018. The initiatives which TPE has a vision to 'Take the North Further' and intends to introduce a range of initiatives across the franchise by 2020 in the following categories: reducing waste and using renewable energy, reducing waste, and environmental engagement in the community.
TPE's Sustainability Plan
Reducing Waste and Using Renewable Energy:
Cutting carbon emissions by 30% by introducing bi-mode and electric trains 
Investing £825,000 to make stations more environmentally friendly 
Installing 1,000 square metres of solar panels at stations 
Replacing lighting at stations and car parks with low-energy LEDs
Reducing Waste: 
Reducing how much energy is used in buildings by 31% 
Reducing water use every year 
Recycling 90% of waste and eliminate waste sent to landfill
Environmental Engagement in the Community: 
Creating a Sustainability Advisory Panel 
Creating an annual communities and environment fund, supported by £50,000 Transform Grants 
Engaging employees, tenants and the public in waste initiatives 
Producing a Sustainable Development Plan
As Mr Peacock noted, notwithstanding environmental and ethical issues, in the current corporate climate gaining a reputation for supporting sustainability is the 'right thing to be doing'. There are 'common sense business benefits even for someone not interested in the environment'. Mr Peacock and his colleagues in other companies, who meet several times a year to discuss their objectives, have backgrounds in other areas of environmental management, which reflects a long-term personal commitment to enhancing their franchise's performance in this sphere. 'People care about the bigger picture… Other companies are doing really good things.'
Rail companies seem to have an easier task in cultivating this image compared to other industries. By default train travel benefits the environment, because people using them are not in cars. The realities of maximising the potential of their capacity for sustainability is complex. One of TPE's objectives for 2020 is reducing carbon emissions by 30% via the introduction of some electric and bimode trains. This hybrid fleet obviously reduces emissions to a lesser extent compared to one that is entirely electric.
But although Mr Peacock insisted that he would 'love' to only use electric trains this is not possible when 35% of the lines that they use are only suitable for diesel engines. The UK government was supposed to electrify all lines in Britain, but in July 2017 the Department for Transport announced that this would not happen in Wales, the Midlands and the North. The logistics of electrification have become more complex than previously anticipated by Network Rail and Chris Grayling, the Secretary of State for Transport, insists that bi-mode trains make electrification unnecessary. It is undoubtedly true that these engines are able to run on both electrified and nonelectrified lines, but cancelling the electrification of railway lines as a result is a swift dismissal of sustainability as a priority for rail in the UK. The structure of the rail industry and franchising is also an issue. Mr Peacock conceded that companies are 'not suddenly investing in solar panels at the end of a franchise.'
In addition to contemporary politics, one problem UK rail has when it comes to modernising is that it was a pioneer of the railways. Many of the lines still in use across the country are very old. Upgrading them would incur financial and logistical costs which are not always justifiable. That said, as a policy sustainability is 'more mature' in the UK than in countries such as the US, but Germany and Italy are further ahead. Mr Peacock told us that this is an 'exciting time' for sustainability in the rail industry. Battery and fuel cell-powered trains could make electrification an out-dated goal, but sustainability is not simply about innovative technology and new design. Getting the basics right is still an on-going concern.
The creation of a sustainable society is one of the most complex, long-term objectives in our modern world. The rail industry is making a positive contribution towards this, but as Mr Peacock notes, there is significant variation between countries. The situation in the UK also differs between individual franchises, and also depends upon the priorities of the government du jour, which currently has its hands full with Brexit. Notwithstanding these complications, the model proposed by TPE is only likely to become more commonplace as the insistence upon sustainability becomes even more ingrained in the criteria for good business.