CAF Rail UK and the Northern Ireland operator Translink have agreed an extension to the existing maintenance contract between the two parties.
CAF has been responsible for maintaining Translink's NIR Class 3000 diesel fleet – which it also manufactured – for the past few years. This new contract, which became effective in April 2020, is worth more than 60 million euros.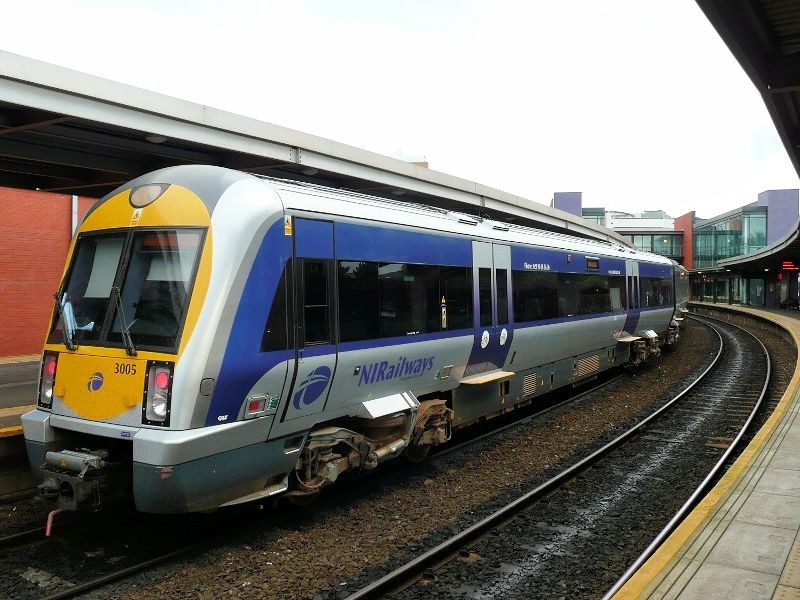 The NIR Class 3000 DMUs first entered service in 2004 and it was at the same time that CAF Rail UK was established to maintain them. It will now continue in this role for another 15 years. The maintenance works will take place at workshops in Belfast City – York Road and Adelaide – which Translink owns.
The DMUs that fall under this contract serve the whole of the Northern Irish rail network. The main services connect Belfast to other cities such as Derry/Londonderry, Portadown and Bangor.
The Class 3000 trains are equipped with the Continuous Automatic Warning System (CAWS), a form of cab signalling and train protection system in use in the Republic of Ireland. Consequently these Northern Irish trains can run special cross-border support routes.
Since the commissioning of the NIR Class 3000 diesel multiple units in 2004, passenger numbers have grown by an average of 10 percent per year for Translink. Currently, passenger numbers are at 16 million per annum, an increase of almost 115 percent over 15 years.
CAF Wins Orders for Translink DMUs
CAF won its first contract with Translink in 2002. This contract was for 69 NIR Class 3000 diesel cars that CAF has been maintaining since 2004. In 2009 then CAF and Translink entered into a further contract for 60 NIR Class 4000 cars along with a 15-year maintenance contract for them.
CAF is currently manufacturing a further 56 intermediate cars. This work was part of the 2009 contract and Translink gave the go-ahead for that option a year and a half ago.
Coronavirus Impact on CAF
In March 2020 CAF had an order backlog worth more than 9 billion euros. This gives the company a full workload for three years, even without contract partners taking advantage of any additional options such as contract extensions.
Although CAF had to halt production due to the coronavirus pandemic, it was able to return to production at its main sites on 20 April. CAF is now focusing on catching up. Thanks to its financial solvency, CAF says it agreed with its workforce to maintain a continuity of salaries with an adjustment to the working hours calendar. In this way CAF can make up for lost time in 2020 and early 2021.
Also read: