CAF has won contracts worth more than 100 million euros in Norway (with VY) and Finland (with Helsingin kaupungin liikennelaitos).
CAF Contract with VY
In Norway, the Swedish subsidiary of CAF Group, Euromaint, has signed a 9-year contract with VY for the maintenance of the fleet that will run on the Bergen Line. Euromaint provides railway maintenance services and components. A new maintenance workshop is currently under construction in Bergen to accommodate the contract.
The contract with VY is Euromaint's first in Norway. It will work closely with VY. The Bergen Line connects Norway's capital Oslo to Bergen. It is the highest railway line in northern Europe and is also one of the most spectacular in Europe.
VY won the contract to manage operations on the Bergen Line. The aim is to increase long-distance, regional and local train traffic and improve regional transport connections. At the same time, VY also wishes to improve on-board services. VY is state-owned and operates most of the passenger train services in the country.
CAF Group acquired Euromaint in 2019. The move has strengthened CAF Group's position in the services sector.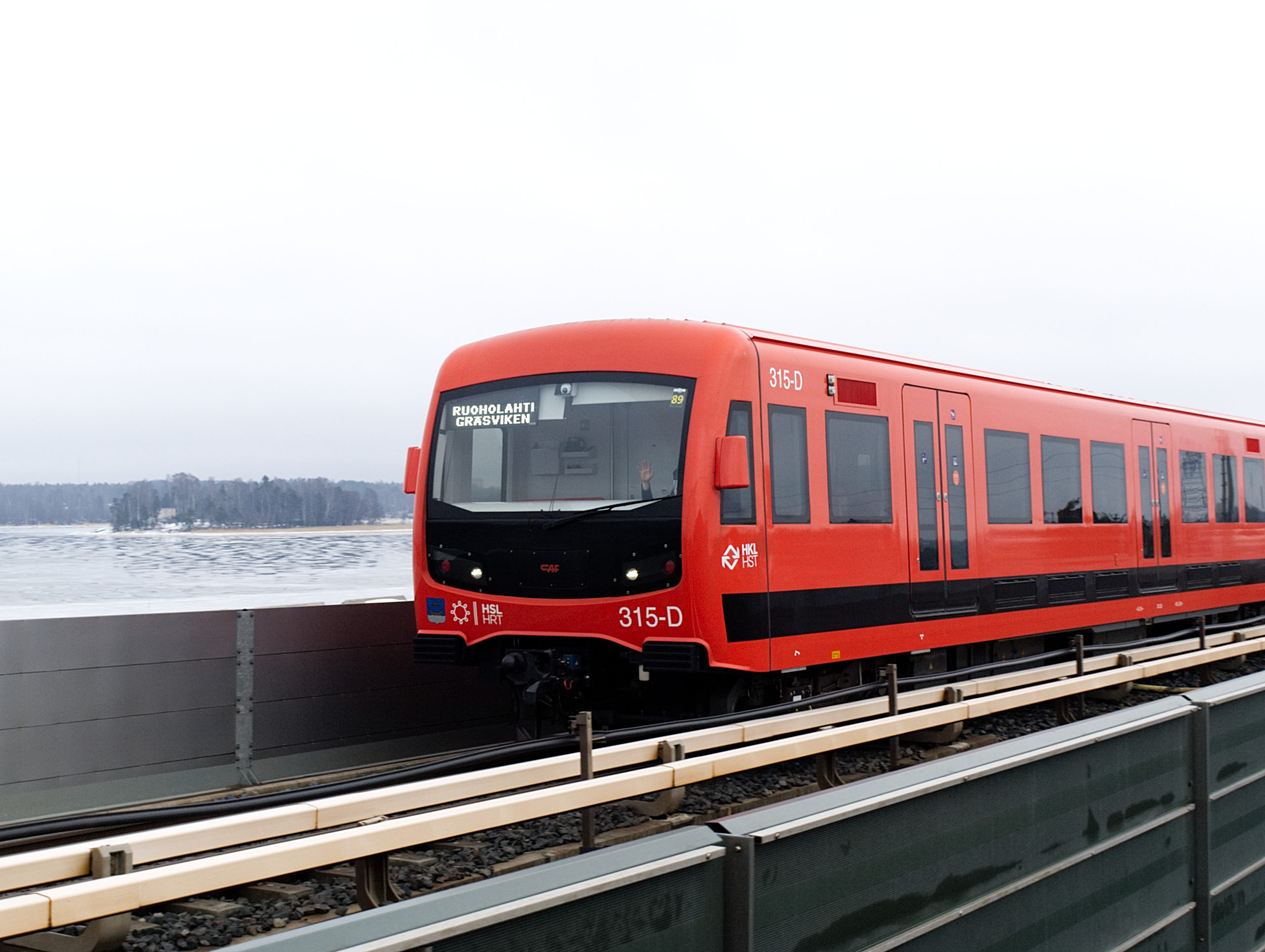 CAF Metro Contract in Helsinki
Helsingin kaupungin liikennelaitos (HKL), which operates the public transport system in Helsinki, has selected CAF to provide five new M300 metro vehicles. These are in addition to the 20 four-car M300 trains CAF has already delivered to the Finnish capital.
The five new trains will also be four cars in length and will be similar to the existing M300 trains. This order will bring the total number of trains in the fleet up to 50 as the metro also operates 6 M200 trains and 19 M100 trains.
The new trains will be around 90m long and have a capacity of 575. They will be fully accessible. The contract includes the supply of spare parts. CAF will deliver the trains throughout 2022. The aim is for these trains to accommodate the predicted increase in traffic on the Metro West line towards Kivenlahti in the first half of this decade.
Also read: