Bombardier Transportation has won a contract to supply 201 metro cars as well as the signalling equipment for the Kanpur and Agra Metros, both of which will be built and operated by the Uttar Pradesh Metro Rail Corporation.
The 201 metro cars will form 67 three-car Bombardier MOVIA metro trains. Bombardier will also supply its CITYFLO 650 signalling solution. In total the contract is worth 245 million euros (275 million USD) and also includes the option for a further 51 metro cars (17 three-car trainsets).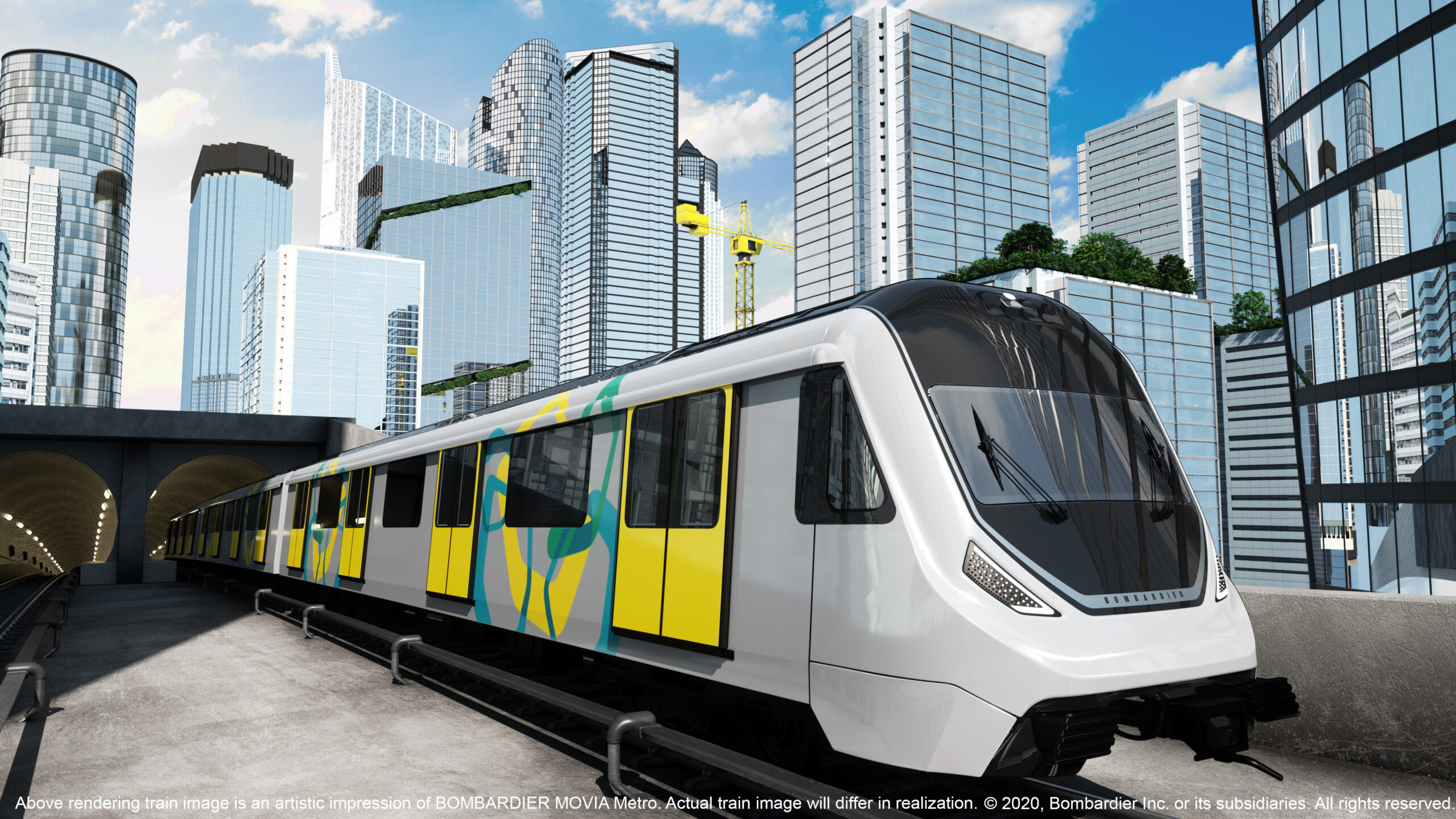 The estimated daily ridership for these new metro services around Agra and Kanpur is 1.4 million. The Agra Metro will consist of two lines with a total length of around 30km. The Kanpur Metro Red and Blue Lines measure around 32km in length.
"UPMRC has the responsibility of implementing the prestigious Kanpur and Agra Metro projects in the State of Uttar Pradesh in India in a very strict time frame. After achieving the distinction of completing the Lucknow Metro as the fastest implemented metro project in India in less than four and half years (36 days ahead of schedule), UPMRC is committed once again to replicating the same achievement in the delivery of the Kanpur and Agra Metro Projects. Manufacturing and supply of 67 high-end state-of-the art modern trainsets of three-cars each, manufactured in Savli, India by Bombardier, shall be a feather in 'Make in India' dream of India."
India is one of Bombardier Transportation's largest markets with more than 1000 metro cars and 200km of CITYFLO signalling ordered by Indian operators.
"Bombardier is honoured to have been chosen by Uttar Pradesh Metro Rail Corporation (UPMRC) for this highly collaborative project to deliver the rolling stock and advanced signalling system for the Agra and Kanpur metro projects. The new metro cars will be locally designed and built, and the rail control will be equipped by our project delivery teams in India. With this award, Bombardier becomes the only rail supplier in India chosen to deliver the broad portfolio of rail solutions for Indian customers in the segments of Metro and Commuter cars, Rail Equipment, Signalling Systems and Services."
The Agra and Kanpur Metros will both have two lines. Kanpur has a population of four million, while Agra's population is two million.
Bombardier will implement the contract in line with the 'Make in India' guidelines. This means the trains will be manufactured at Bombardier's Savli and Maneja sites near Vadodara in India. The design will come out of its Global Engineering and Technology Centre in Hyderabad.
This is Bombardier's second large project in India in 2020. In May, it won the contract to manufacture and supply 30 six-car regional commuter trains and 10 three-car intracity mass transit trains for the Delhi-Ghaziabad-Meerut semi-high-speed rail corridor.
Also read: